Former world No.3 Sloane Stephens on the death of relatives from coronavirus: "My pain is impossible to put into words"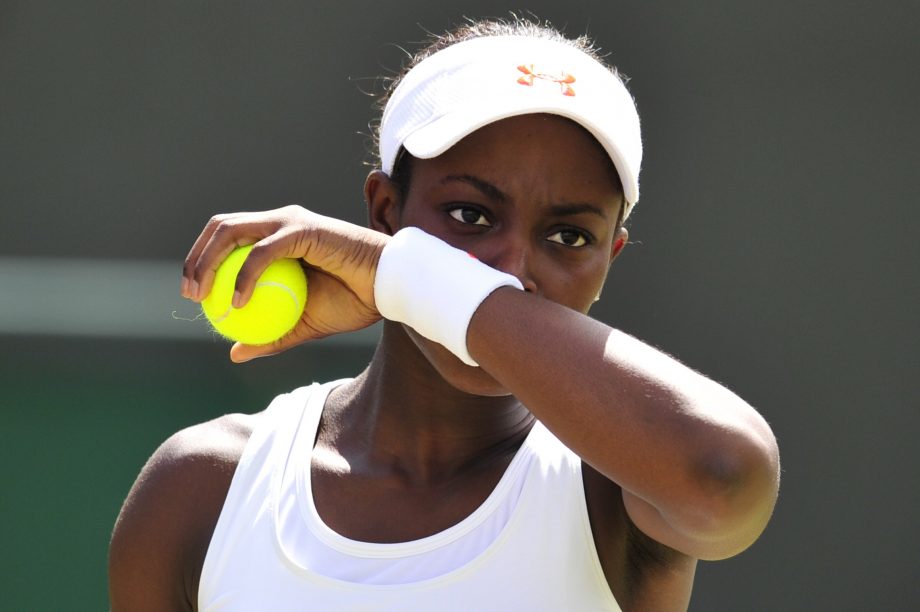 Sloane Stephens on court during the match
The 2020 pandemic caused by a coronavirus infection has brought many challenges to everyone's life. The complicated epidemiological situation in the world has affected absolutely all areas of human life, which has raised several serious questions, the answers to which haven't yet been found. Indeed no one would dispute the fact that last year was mentally and physically challenging for almost everyone. All this has affected the world of sports, and tennis is no exception.
By causing various complications, the coronavirus managed to take the lives of millions of people, striking particularly hard on the elderly. Everyone understands it's complicated to cope with such losses. Sadly, the virus has also reached the relatives of former World No.3, American Sloane Stephens.
In a short interview that Sloane gave soon after the incident, the 2017 US Open champion revealed her close relatives – her grandmother and aunt – had passed away because of the coronavirus. She shared her emotions, which are almost impossible to describe in words, and also talked about the remarkable friendship between them.
"The way my heart hurts cannot be conveyed in words. A few weeks apart, we buried my grandmother and aunt. Covid picked up aunt Anna the day after Christmas and my grandmother last Sunday."
Stevens said they both helped her become the current version of herself and energised the tennis player with the strength and faith that has kept her going as she meets this year without them. From this, we can conclude the American did have a strong connection with her aunt and grandmother, managing to maintain a good relationship throughout life.
The 2017 US Open champion also confessed her grandmother showed her how strong we can be, how vital gratitude is, and that good always wins.
"We will honour your beautiful soul, your broad smile, your combative nature – your heart,"

is how Sloane spoke of her beloved grandmother with tears in her eyes.
As for the tennis player's aunt, she taught Stevens never to accept rejection and fight for her dreams, fall, and rise again. And to love herself above all else.
From the stories and words spoken in this interview, we can conclude that Stevens loved her grandmother and aunt very much. Saying she would hear their voices when she prayed, the tennis player announced the following words:
"Grandma and aunt Anna, you know you're always with me. I love you. Rest in peace."
It only remains for us to offer our condolences to the former World No.3 and wish moral strength and hold on as impossible as it is. Also, let's hope we'll see more than one bright performance from Sloane Stephens in the tournaments in 2021.