Carlos Moya: "He is Rafa Nadal, but he doesn't think about this. He doesn't see himself with more rights than others."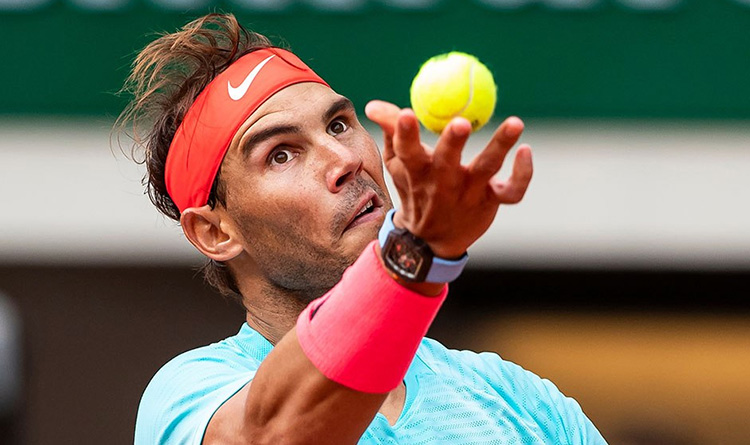 tennishead.net
Rafael Nadal, a simply unreal figure, still has the same motivation as when he was a kid, despite having won 13 titles at Roland Garros. Without giving up a single set along his path and dominating World number 1 Novak Djokovic in the final, the Majorcan phenomenon won the Parisian Grand Slam for the fourth time in his career.
In that way, the former World number 1 has equalled the 20 Grand Slam record of eternal rival Roger Federer, who is still trying to struggle with rehabilitation after two operations on his right knee. Francisco Roig, together with Rafa's uncle Toni and Carlos Moya, they have been in the Majorcan team for the past 15 years and still contribute to Rafa's success.
Of course, not many people can say they know Nadal like Roig. The 52-year-old Iberian, interviewed by La Vanguardia, analyzed the approach of the Manacor phenomenon.
Roig on Rafael Nadal
"You hear things in the circuit"

Francisco Roig
"Today, there are many players with higher rankings. They are believed to have privileges. It's very important that Rafa is not only open to dialogue but also listens. He is spontaneous. He is Rafael Nadal, but he doesn't think about this. He doesn't enter into believing himself to be more significant; he doesn't see himself with more rights than others," Roig continued.
"He has obviously certain social privileges, but their treatment is the same from day one. I think his uncle has something to do with it"

Francisco Roig
In the early part of the career, Rafael Nadal's serve was a bit of his weakness.
"For three years, Rafa has been getting more out of the service," Roig said. "This way, you add some free points. It wasn't so much a problem of speed, as of the bounce, particularly in the second serve: when the ball bounced, it didn't skid".
"Since we fixed that, now he identifies the serve as a weapon. We don't improve serve for that, but to remain competitive," Roig explained. "Though he is indeed the age he is and doesn't move like his 20 years".
"He must go to the net, open the court with the backhand, play more left-handed"

Francisco Roig
Carlos Moya effectively replaced Toni Nadal as Rafa's leading coach in 2018, as Rafa hired Moya in late 2016. Moya has had supreme success with a former World No.1.
After Mallorcan had injury setbacks in 2015 and 2016, Moya has been credited for saving Nadal's career. Moya helped Nadal not only extend his career but also he tweaked Rafa's game to ensure that he remains consistent and injury-free.