ATP winner Popyrin claims his opponent Bublik was 'unstable'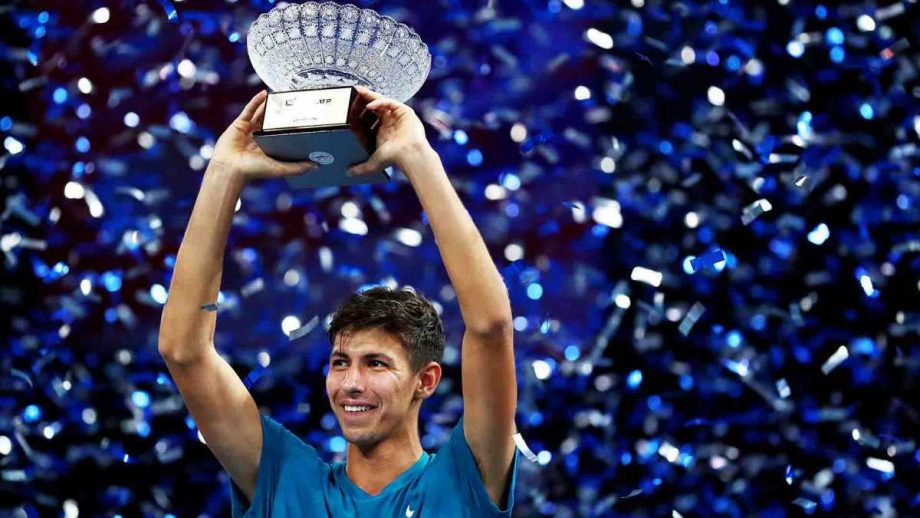 Alexei Popyrin after winning the tournament in Singapore
February 22-28, the ATP 250 tournament in Singapore played alongside the WTA 500 in Adelaide. The 28 players battled it out on the hard courts for the more than $350,000 prize money.
World No. 114 Alexei Popyrin was the ATP 250 champion in Singapore. In his final match, he defeated Kazakhstan's Alexander Bublik 4-6, 6-0, 6-2.
In a short interview, Popyrin commented on his first ATP title and the final match as well.
The Australian said he was sloppy in the game on his serve, which cost him the first set. It should be noted that in the fifth game, Bublik broke his serve. However, that game was the only one of its kind in the match.
"I don't think anyone can beat Alexander. When he's on a roll, he's very talented. But I knew my opponent was a bit unstable mentally. I knew if I could pull away quickly in the second set, I would probably take him given the way I served this week."
Popyrin also admitted the third set turned out to be a stubborn one, but the tennis player began to read where his opponent would serve more often. The Australian also started to tie up his rallies all the time. In his opinion, the most important thing was to read Bublik's serve. At the same time, Alexei tried to play aggressively, and he succeeded. It brought the necessary result.
"It's an amazing feeling. So much sacrifice, dedication, and hard work put into this by me, my team, and my whole family. I did it for everyone involved. I'm just so proud that I did it,"

the Australian admitted.
Alexei said it was unlikely he would ever experience the feeling he felt on the match ball when it was all over again.
"To win my first ATP title is incredible, and maybe I'll experience that if I win my first Grand Slam. I hope it happens!"

admitted Popyrin.
The Australian has always believed he will one day compete against the top, with the top 20. He knows there is still a long way to reach this level, but it's a good start for the athlete.