Alexander Zverev about dog's jealous and his brother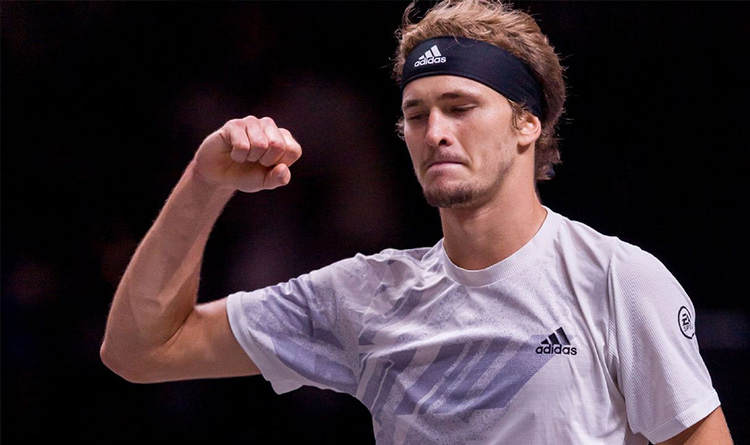 Getty Images
After Cologne tournament dog Bernie walked across the court to congratulate Alexander Zverev on his round-of-16 win over Australian John Millman, top-ranked German tennis player joked his dogs would be "jealous".
Seeded at No. 1, Zverev edged out in three sets 6-0 3-6 6-3 world No. 44 Millman to make the quarterfinal at Cologne 2. "Now my dogs will be jealous!" per the ATP website Zverev said, cracking a laugh. Zverev broke Millman three times; therefore, home favourite absolutely dominated the first set. He lost no service games to win the opener with no trouble.
But then unexpectedly, as Millman won the opening three games, he made a quick start to the second set. To force a decider, the Australian then held on to his serve the rest of the set. The first break of the set in the fourth game, Zverev claimed in the third set, and then he held on to his serve to seal the win and avoid a disturbance.
Zverev said:
"I thought I played flawlessly in the first set. However, I wasn't focused then at the beginning of the second set, and this match could turn around. John is the guy who has beaten top players before… you've got to play until the end. I thought, in turn, I did a poor job serving today.
But somehow I got the win".
"My brother Misha is much better than me"
World No. 258 Mischa Zverev saw off Millman 6-1, 6-4 last week at Cologne 1. "I think my brother is just better than me, so that's why he won more easily," joked Zverev.
"I believe that John is someone who needs rhythm not only himself but also against a baseliner, against a strong hitter. The harder you hit the ball, the better it is for him. It's not easy for me to play slowly, so I think my game suits him entirely well".
Meanwhile, rising Italian star Jannik Sinner was delighted with his 6-1 6-2 win over Australian James Duckworth. "I served quite well, not many unforced errors," Sinner said on court after his victory. "I'm pleased with my first match."
"I felt great on the court, moving quite well. When I was serving, there was one game in the second set, which he pushed for a little more the ball, so I was rushed. But I think it was a solid match."