Tokyo Olympics 2020; Cheung Ka Long beats Daniele Garozzo to win gold in men's individual foil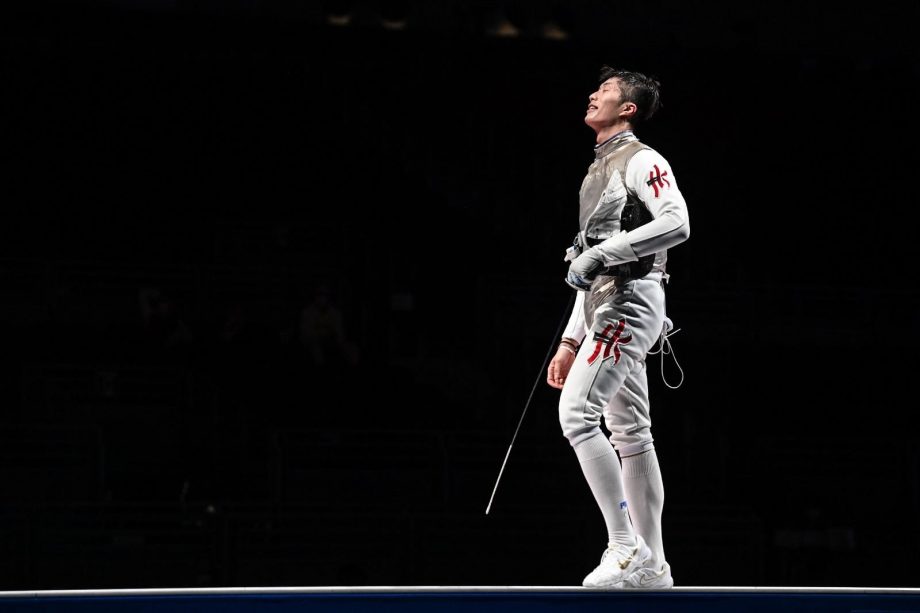 FIE/ Twitter
Cheung Ka Long becomes the second Olympic gold medallist for Hong Kong China after a 15-10 victory over Italy's, Daniele Garozzo in the final game.
Cheung Ka Long becomes the first Olympic fencing gold medallist for Hong Kong China after beating the favorite of the previous match and the defending champion of Italy, Daniele Garozzo by 15-10 in the men's individual foil final on Monday, July 26.
The victory marked the second-ever Olympic gold medal for Hong Kong China before Lee Lai Shan won the women's windsurfing competition in Atlanta in 1996.
"I told myself, 'I am nothing against him, he is the Olympic champion'. I just kept fighting until the end,"

said Cheung.
"It is like a dream. For me yesterday I was thinking about the first match only. The most important thing about the games is the first match."
Cheung came as an underdog contestant against Garozzo in the final and looking to become the third athlete to get his hands on two Olympic gold medals in men's foil individual.
"I told myself, 'I am nothing against him, he is the Olympic champion,"

Cheung confessed.
The 24-year-old started well and set up the right pace after hitting the first bout earlier before his opponent found the rhythm to get a 4-1 lead.
But then Cheung five hits one after the other to get serious pressure on his opponent with 2 points lead before Garozzo took a break and got the medical attention for his thigh strain.
Cheung kept playing in an attacking way and raced towards a five-point lead with continuous strikes and stood still to earn a famous victory for his country.
Meanwhile, Garozzo did not give up and he gave an immediate fight back to get near the difference of one point 9-10. Cheung responded again after opening a small cushion which Garozzo was unable to recover from.
"It is bad. If I have to talk about this match, it didn't go the way that I wanted it to,"

said Garozzo after the match.
"Unfortunately, it wasn't my best fencing tonight my opponent was one of the best tonight."
The Czech Republic's Alexander Choupenitch won the bronze medal early on with a clear 15-8 defeat over Japan's Takahiro Shikine to get Hong Kong China its first Olympic medal in fencing.
"I don't know how I feel now because it is a mix of emotions. I was crying, and I was laughing. I feel empty now because I gave everything,"

said Choupenitch.
"I tried to fight in every bout today, and it was very hard, but I made it through, and I am happy with the bronze medal."