Kabaddi Coach Krishan Kumar Hooda Receives Dronacharya Award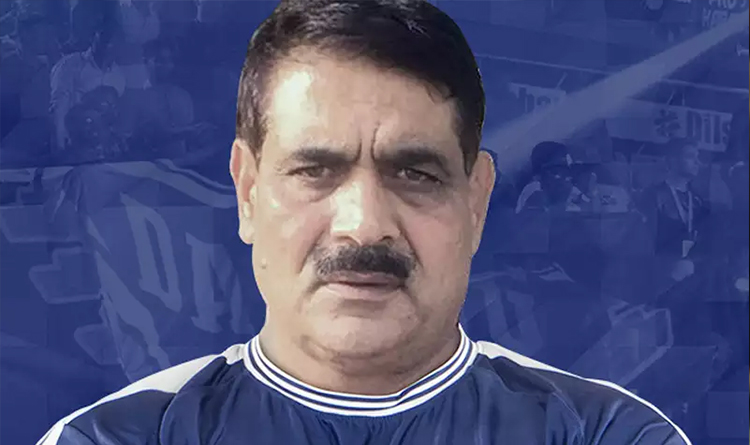 TOI Photo
Dabang Delhi K.C. Coach Krishan Kumar Hooda was filled with gratitude for receiving the Dronacharya Award. The coach has taken the Haryana Police teams and Haryana State to several national championships.
As an international coach for the Indian National Kabaddi team, Hooda's stint helped them win many international championships, including the South Asian Games and Asian Championships. On National Sports Day, the coach was conferred with the Dronacharya Award for his excellent achievement in the field of coaching.
Krishna Kumar Hooda also trained the Kabaddi players in the seventh season of Pro Kabaddi. The coach took Dabang Delhi K.C. to their first-ever final in the most popular Kabaddi championship in India. Hooda was appointed as the team's coach in the sixth season, and he managed to take the team to the Playoffs. However, Pro Kabaddi Season 7 saw Dabang Delhi in the finals.
Nothing but Hooda Filled With Gratitude
Krishan Kumar Hooda was at his home in Karnal when officials announced his name for Dronacharya Award. Hooda told Pro Kabaddi that he had the privilege to take the Haryana Police team, Haryana State Team, and Indian National Team to the top position in major events. He also took Dabang Delhi K.C. all the way to the finale in Season 7. He believed that it was a cumulative result of all his efforts that had brought him that honor over the years.
The coach has contributed more than 30 years in the sport, and he still has the same passion for the game. The coach was filled with gratitude for all the people who came into his life at the right moment and helped him in reaching this stage.
From the almighty to his colleagues in the Haryana Police, the renowned coach had a word of appreciation for all.