The hockey industry is attracting an increasing number of women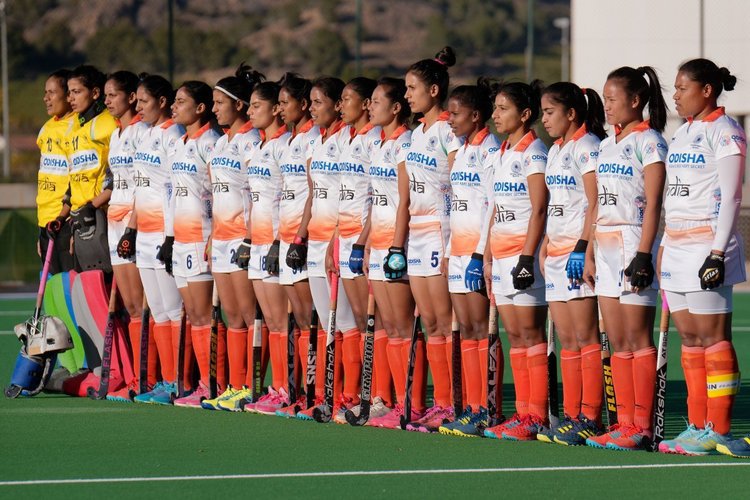 twitter.com
To date, more and more women are coming to Indian hockey. Thanks to the national Indian team's success, this sport is becoming more successful and attractive for potential athletes.
Rajani Etimarpu – the national Indian hockey team's goalkeeper, thinks that if the team shows itself well at the Tokyo Olympics, which were postponed to next 2021, more women players will be interested in hockey. Good results at the Olympics will demonstrate the promise of hockey in India.
The achievement of the Indian team is already that they secured a place at the Olympics. The team, captained by Rani Rampal, won the FIH Olympic Qualification Games in 2019. The Tokyo Olympic Games are essential for the development and popularization of hockey in India.
Rajani Etimarpu expressed her opinion about the importance of the Tokyo 2021 Olympic Games. She believes that the team's good results will undoubtedly raise hockey's prestige at the national level. The reputation of sports will encourage many women to think about hockey. Many will decide to master this sport themselves, and someone will give their daughter to the section. And who knows, maybe thanks to this, a new Indian hockey star shines in the sky?!
In recent years, the popularity of women's hockey has increased. This happened thanks to the efforts of the team, coaches, and Hockey India. This game has become a hobby or entertainment and a significant part of each athlete's life. Always potential players stop going to big sports the idea that it will be necessary to build another career along the way. However, this isn't easy. The sport itself takes a lot of time and effort. Then there is no time left for the family. But in recent years, confidence that hockey is an excellent prospect for personal growth has begun to encourage new games to come to sports. This stability is significant for women, who, among other things, become mothers and especially need strength and confidence in the future.
At the moment, the national Indian hockey team ranks ninth in the world. Such a significant change in the rating has occurred for the most part over the past four years. Thanks to the team's enormous work and improved results, they could significantly advance the rating and declare themselves. Indian hockey has reached a new level, and now it is necessary to correspond to this level.
However, the outstanding achievement of the team is not only in the won cups and titles. The group actively participates in the social life of its people. The girls were awarded the Vogue Women of the Year 2020 award in the sports category. Such an honor was given to them for a reason. Due to the pandemic, many families in India were in a challenging situation, and nationwide repression also hit people's stability hard. Athletes organized a fundraiser and were able to help more than 1000 families.
Rajani Etimarpu said:
"I am proud of the results we have achieved over the past four years. We were able to show ourselves at the international level and establish ourselves as good players. But it's not just that. We are happy to help people and families who, by coincidence, are in a difficult situation. It's so wonderful that everyone sees it. This is not for the sake of satisfying your ambition. I hope all of this will help bring as many women as possible into the hockey community so that more can change this world."