Hockey Mizoram Launches New Website To Promote The Sport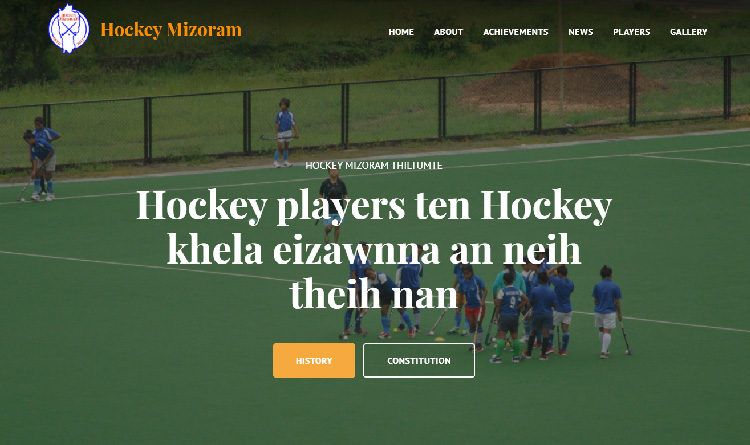 Hockey Mizoram
Hockey Mizoram has launched its official website on Wednesday, 07 October 2020 for better functioning as a State Member Unit. The new website will include the most advanced information on Hockey Mizoram's efforts to develop hockey in the state.
It will also include basic information about all Hockey Mizoram players.
As a major step towards dematerialization and data provision, Mizoram players, coaches, and technical officials will be registered via the website.
Mizoram hockey fans can also find information about the Hockey Mizoram executive committee at hockeymizoram.org
Statement says:
"The Hockey Mizoram website will be a one-stop destination for all fans and players to find documents regarding the constitution, annual reports, audit statements and information regarding all organs of Hockey Mizoram district as well"
Mizoram Sports and Youth Services Minister Robert Romawia Ralte launched the official Hockey Mizoram website during the inaugural ceremony at the Sports Minister's office on October 7. The website launch ceremony was led by Ms. Zothankimi, President of Hockey Mizoram.
The Sports Minister said that since hockey is played with enthusiasm by many young people in Mizoram, the state government is also taking the initiative to construct a hockey field in Lunglei Salem Veng.
Hockey Mizoram's achievements in the national circuit and individual state players' success on the international stage will also be listed on the website.