'You're not Zlatan, don't challenge the virus', Ibra says in the pro-mask video after recovery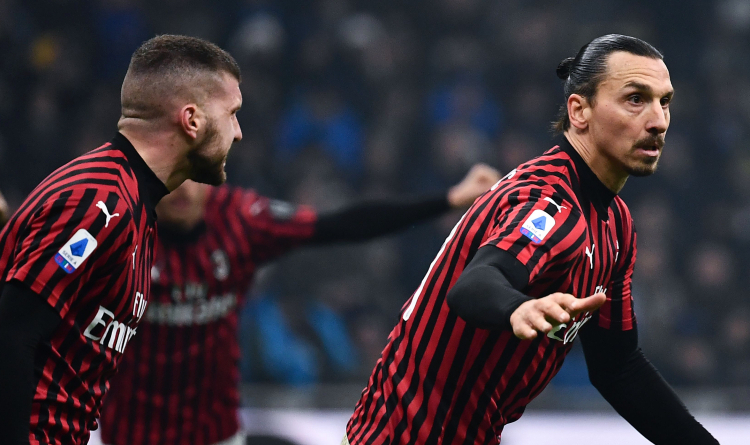 AFP OR LICENSORS
AC Milan star Zlatan Ibrahimovic urges fans to follow measures against coronavirus in a social advertisement. He tested positive for COVID-19 a few weeks ago and got back on the pitch in Milan derby.
Ex-Sweden international contributed to the campaign promoting wearing a mask and following social distance, convincing fans not to ''challenge the virus'' in a new video posted by Rassegnagram.
'The virus challenged me, and I defeated it. But you are not Zlatan. Do not challenge the virus. Use your head, (and) respect the rules. Social distancing and masks, always. We will win.' 
Ibrahimovic was tested positive on 24th September. After 16 days, he took on Twitter to announce his recovery, using hashtag #f***covid19.
His first game after COVID0-19 was Milan derby against Inter in Serie A. Zlatan got back making an early brace at San Siro to his former team that led Rossoneri to 2-1 win over bitter rivals. At the age of 39 years and 14 days, he became the oldest player to ever score in the derby of Milan.
Ibra also scored twice in 3-3 draw against Roma in a domestic league match on the weekend. With six goals in three league caps, he is now Italian league's top goalscorer.
Zlatan is expected to be included in Stefano Poli's starting squad against Sparta Prague in Thursday's Europa League Group H encounter.
Italy is currently one of the countries most affected by the coronavirus pandemic. Country's state reported a record 24,911 new infections on Wednesday.