Wolverhampton Wanderers vs Newcastle United. Prediction and Preview. Probable Lineups, Team News, Stats and more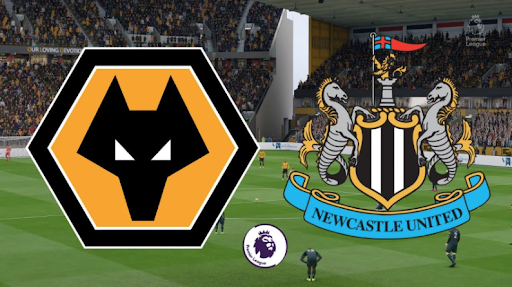 Wolverhampton Wanderers will host Newcastle United in the English Premier League fourth-tour match at the Molineux Stadium. The fixture will take place on August 28, beginning at 18:30 IST.
Parimatchnews will tell you everything you need to know ahead of the upcoming match.
Wolverhampton Wanderers News & Current Form:
In recent years, Wolverhampton have been rated higher than most of the mid-table sides, however, the Wolves have been unable to achieve their objective of qualifying for the Eurocups 2 years in a row. The new season proved to be no exception so far, with another rebuild of the team yet to deliver the main thing – sensible results. Bruno Lage's side have only managed to get their first win in the League Cup against modest Preston North End (2-1), while in the EPL they lost two games and barely survived a draw against Fulham.
This was not the start Wolves' fans and club management hoped for. However, Bruno Lage is under no pressure – at least for now. The Wolverhampton gaffer has received star reinforcements since the start of the campaign. We're talking about Gonçalo Guedes and Mateus Nunez, who in total cost the club £70 million. Of course, it takes time for the Wolves manager to integrate his compatriots into the starting line-up (this process has already begun), and for the players themselves to adapt to English football. There are many reasons to believe that soon the team will finally start to show results with their help.
Wolverhampton's transfer campaign has not ended there. There are rumours that the management are planning to make a bid for a new striker on the deadline day. The new quality attacking unit will challenge Raúl Jiménez, who has been unable to regain his form since suffering a serious head injury (6 goals scored in 34 games of the 21/22 season). This season the Mexican came on in the second half against Tottenham but could not help the Wolves avoid defeat. However, he managed to add to his account in the EFL Cup match, which is very important for the confidence.
The 31-year-old striker certainly has the ability, he was instrumental in the 19/20 season scoring 27 goals + 10 assists in 55 games in all competitions. Perhaps some more pressure is needed to help him regain his optimal form.
For now, in three Premier League games, Wolverhampton have created only three clear (xG over 0.3) goalscoring chances. It is time to raise the bar.
Newcastle United News & Current Form:
As expected, Newcastle, being boosted by Arab money, has had a strong start to the season. However, it is too early to judge the team's solvency as there is no guarantee that they will beat everyone and immediately break into the ranks of the top teams in the league even with this set-up. Still, for most mid-table sides they are now a very dangerous rival.
Last week the Magpies underwent a test of their sky-high ambitions. Eddie Howe's team faced Manchester City on home soil and managed to impress not only journalists and pundits, but also to stun the reigning English champions. The Black&Whites are obviously becoming a very uncomfortable side even for top teams.
Don`t miss out 👉: Manchester United unlocks actual potential, Chelsea humbled by Leeds United, and Arsenal claims pole position
"Newcastle is becoming one of the most difficult opponents, for sure. The level of competition in the Premier League is rising," summed up Josep Guardiola after the match.
The Magpies scored three goals against a team that had kept their goals clean in the first two rounds, without allowing a single clear-cut chance of scoring. And it was no coincidence: the xG of Eddie Howe's charges in this match was 2.21 – the last team in the EPL to have surpassed that figure in a game with Manchester City was Leicester City (a 3-6 defeat in December 2021).
The only thing Newcastle failed to do was contain Manchester City's attack. The Magpies were shaky after the second conceded goal and very quickly allowed the opponents to get back into the game. But even a draw (3-3) must have been a satisfaction, as the team's unbeaten streak in the Premiership extended to five games.
And the performance against Citizens is not the maximum, judging by this week's transfer bomb. The Magpies pulled off an all-time record transfer by purchasing prospect striker Alexander Isak from Real Sociedad. The player sold for a mind-boggling €70.00m (two times higher than his actual market value). The move comes in the top 5 of this summer's spendings. It is unclear when we will see the player in action, but the addition is solid and future opponents should be really stressed, we can already see that at least the visits to the St James' Park will be a tremendous hardship for a team of any calibre.
Wolverhampton Wanderers form guide (all comp.): L-D-L-W
Newcastle United form guide (all comp.): W-D-D-W
Wolverhampton Wanderers vs Newcastle United Head-To-Head Record:
| | | |
| --- | --- | --- |
| Wolverhampton Wanderers | Draw | Newcastle United |
| 42 | 28 | 33 |
Last season, the teams traded minimum home wins to break a streak of four consecutive 1-1 draws. Although the Wolves have been rated noticeably higher than their opponents in recent years, they have rarely managed to win, a situation that is unlikely to change now.
Wolverhampton Wanderers vs Newcastle United Predicted XI:
Don`t miss out 👉: Aston Villa vs West Ham United: Preview and Prediction
Statistical preview of the match Wolverhampton Wanderers vs Newcastle United:
Newcastle have won their last 3 home matches.
Wolverhampton have lost 2 of their last 3 away matches.
In 8 of the last 9 face-offs, the teams have exchanged goals.
Wolverhampton are winless in their last ten games in the EPL.
Five of the last six matches between Newcastle United and Wolverhampton have seen less than 2.5 goals scored.
Newcastle United are unbeaten in their last five matches in the EPL.
Only one of the last 10 head-to-head games has seen more than 2.5 goals.
What has been said before the match:
Bruno Lage, the Wolves gaffer:
"It was not just the Preston game, but also the Tottenham game. It was a good week for us, two good performances by us, the signs are there.. there were good signals in those two performances"
"We expect a strong game, like the previous two we played against them. Also, when you look for the kinds of players they buy, not just now, but in January, you can see the strong team that they are. The way they started the season and you can see the difference when you have all the players to do the pre-season.
"They started very well with energy, the manager is an experienced manager who knows everything about the Premier League, so that's the challenge and we are looking forward to receiving Eddie and Newcastle at Molineux. That's why we are here, to compete against the strong teams like Newcastle, because they are now a strong team."
Eddie Howe, the Newcastle gaffer:
"It's very early to draw too many conclusions from anything really at this stage, but Wolves are an outstanding team. They've signed very well, they've recruited very well – if you look at the quality of the players they have in midfield, they've got three or four very good technicians in there and some very good attacking players. We don't underestimate them at all. Bruno's done a great job and now I think they're a bit more fluid – they play different systems. They're a dangerous team."
"We want to build on the three games we've had. In different ways, in each game we've had some really good aspects to our performance so we want to put all that together for a complete performance and the result that comes with it."
Wolverhampton Wanderers vs Newcastle United Prediction:
In this match, it is hard to favor either side – the hosts are off to a poor start, while the visitors are in great form, which will allow them to impose their narrative tonight. Nevertheless, the Wolves have a serious untapped potential, which, with the support of the stands, they are capable of demonstrating.
It's time for Wolverhampton to come to their senses, as Bruno Lage's side have been unable to break their ten-match winless streak in the league.
Based on what we have seen in the previous rounds, Wolves are back to their old ways again (at least unless they establish some more confidence up front). They are the main adept of goalless cautious football in the EPL right now, and productive matches are rare. This is especially true if you look at the recent head-to-head stats against the Magpies. It will be very difficult for the Whites&Blacks to score in this match, while goals are almost always hard to come by for the Wolves. However, both squads got serious reinforcements this summer and perhaps it is just about now that they will begin to pay off.
Don`t miss out 👉: 5 biggest battles to look forward to in UEFA Champions League 2022-23
Parimatch News staff prediction:
We say: both teams to score and the match total less than 3.5 – Yes.