Ukraine vs Republic of Ireland. Prediction and Preview. Probable Lineups, Team News, Stats and more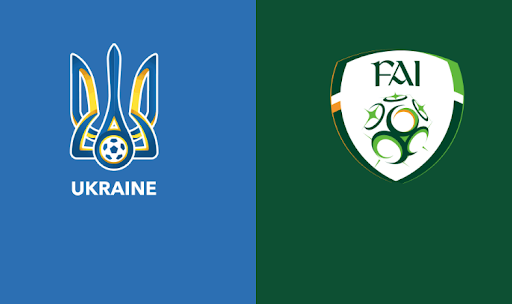 Ukraine will host Ireland at the Stadion Miejski im. Władysława Króla in the UEFA Nations League. The match will take place on June 15, beginning at 00:15 IST.
The Ukrainian national side kept their heads up after failing to qualify for the World Cup in Qatar and managed to beat their opponents in two games of the Nations League to take sole possession of the top spot in the standings. They have six points on their books, plus there is one game in hand.
Scotland, Armenia and Ireland form a rivalry in League B Group 1, and it looks like the Ukrainians will be able to cement their position confidently in the forthcoming match. The meeting will take place at a neutral stadium in the Polish city of Łódź, but there will still be warm support for the Yellow-and-Blues for sure.
Parimatchnews will tell you everything you need to know ahead of the upcoming match.
Ukraine News & Current Form:
The Eeastern Europeans could not play their Qualifiers play-off matches on time, in March – there was no time for football in the country. And now the war had not gone away, however, we had to play the ties, it was impossible to drag it out any further. And Aleksandr Petrakov's charges looked convincing and dominated the field both in Glasgow, with Scotland, and in Cardiff, with Wales. But if the first side were beaten 3-1, with the Welsh, it was Yarmolenko's lone own goal that sealed the outcome in favour of the Dragons. From then on, the Ukrainians had to switch to the Nations League.
And so they kept on travelling across Britain, playing against Ireland on 8th June. And, albeit not without a bit of luck, they won in Dublin. Petrakov had to field an experimental squad. Yet the managed to not conced, and, what is more interesting – to score. Viktor Tsygankov accurately took a free-kick making a cross – and that was enough to find the ball into the opposition`s net.
On Saturday, the second game of this campaign was to be played. The fact that in Poland Ukraine gets support equivalent to that in Kyiv was confirmed by the Armenian team – the nominal hosts won 3-0.
Ukraine spent the first half of the game against Armenia in the opponents' half. Lads of Petrakov possessed the ball 72% of the game time and created a couple of very dangerous chances. The trio of Yaremchuk – Mudryk – Tsygankov came out to capitalize their partners' efforts, but their shots were not always up to par. Out of six attempts on target, only two hit the target.
Petrakov managed to change the script at half-time. The experienced Ukrainian manager switched the emphasis to the flanks, and things started to get a lot better. On 60 minutes, Armenia's defence gave way to a malfunction and Malinovskiy opened the scoring. Karavaev and Mykolenko were the ones to finish off the visitors' attempted attacking moves.
The Ukrainians' solid defence deserved special mention. A pair of central defenders Matvienko – Zabarniy completely blocked access to the penalty area, and legendary goalkeeper Andrey Pyatov was disturbed only occasionally with long-range shots. The defensive leaders work superbly together as a pair, winning most of the aerial duels and confidently tackling their opponents personally.
Don`t miss out 👉: Wales vs Netherlands: Preview and Prediction
Republic of Ireland News & Current Form:
Eire are still regarded as a tough nut to crack, which is not surprising given how many of the squad's players are, or have been, playing within the English Devisions, including EPL. But after Euro 2016, they haven't managed to progress anywhere, and if the national team had previously lost in the play-offs, now they even not capable of making it through qualification group stages.
As for the Nations League tournament, the Irish national side have only managed to win 1 game out of 3. It is a poor result, and their second place is only due to a better goal difference. The Boys in Green generate a lot of faults in their action, which is the reason for the disappointing results.
But there are plenty of grounds for positivity as well. Stephen Kenny has not without reason earned a reputation as a thinking coach. He was quick to look into the reasons behind the defeats to Armenia and Ukraine. The coach made a number of changes to the starting line-up ahead of the third round, and celebrated a deserved success with the full stands. The Irish ended their poor run of form with a 3-0 win over Scotland.
The key to their success was their reliance on their pacey full-backs, who led the way on the Scottish flanks throughout the game. And that's given the quality that the Tartan Army possess at these positions. At the coach's behest, the Irish regularly switched to long crosses behind the backs of the opponent's sluggish central defenders. By the 30th minute of the game, the Irish had a comfortable two goal lead, but did not let up.
The best player of the match was Michael Obafemi. The young striker of the Nigerian origin is not without reason the main hope of Ireland. Swansea forward was moving through the attacking line without any fatigue and pressed the defenders. Michael scored a beautiful goal and provided the winning pass to Troy Parrott. However, even Obafemi's sharpness is unlikely to be enough to cause serious problems for the Ukraine defenders. Moreover, according to the latest reports, the player will miss the upcoming meeting.
Ukraine season form guide (all competitions): D-W-W-L-W-W
Republic of Ireland season form guide (all competitions): W-D-W-L-L-W
Ukraine vs Republic of Ireland Head-To-Head Record:
The opponents have played just one match, which ended in favour of Ukraine.
Ukraine vs Republic of Ireland Predicted XI:
Ukraine possible starting lineup (4-3-3): Andriy Lunin, Oleksandr Karavayev, Taras Kacharaba, Mykola Matviyenko, Vitaliy Mykolenko, Oleksandr Zinchenko, Serhiy Sydorchuk, Ruslan Malinovskyi, Viktor Tsyhankov, Roman Yaremchuk, Mykhaylo Mudryk
The Republic of Ireland possible starting lineup (3-5-2): Caoimhin Kelleher, Nathan Collins, Darragh Lenihan, John Egan, James McClean, Jayson Molumby, Conor Hourihane, Jeff Hendrick, Enda Stevens, Michael Obafemi, Troy Parrott
Statistical preview of the match Ukraine vs Republic of Ireland:
Republic of Ireland have scored as many goals in the opening 28 minutes against Scotland as they managed in their first 12 games in the UEFA Nations League combined (2).
The Ukraine national team has suffered only one defeat since Euro 2020.
Ireland are winless in 12 of their last 13 UEFA Nations League away fixtures
Ireland have scored less than 1.5 goals in 12 of their last 13 UEFA Nations League away fixtures.
Ireland have not scored in 7 of their last 8 UEFA Nations League away fixtures.
Ukraine have remained unbeaten in 8 of their last 9 home matches.
Ukraine have scored and conceded in 7 of their last 8 matches being a nominal host of the match.
Ukraine has scored less than 1.5 goals in 6 of its last 6 matches at home.
Ukraine have drawn at home in 4 games in a row.
What has been said before the match:
"We have seen a lot of good performances from a lot of young players and experienced players also. We have the game on Tuesday and have to go to Hampden in September which I'm sure will be difficult and have Armenia at home. But at the forefront of our mind is Ukraine on Tuesday. I have always been excited about this team. I was excited last week about this team not because we won 3-0 on Saturday or because we lost 1-0."
"That is part of the business and I understand that but I am very clear in what we're doing and what we want to do, very, very clear. I think we will definitely emerge, and emerge to be a very exciting team. I definitely do feel that."
"It will be a difficult game and we have to regroup. Ukraine are able to rotate and they have a lot of quality in their squad. They won on Saturday. They will bring more players back in.  We have a tough task on Tuesday. It's our fourth game and we have to dust ourselves down and get ready. That is what we're focused on now." 
"It is always good for the coach and the players to play when we have fans. When there are no supporters, it is a bad thing. Today the atmosphere was just great [speaking about the game against Armenia], it was as if we were playing in Ukraine. It was the right decision to agree to play in Łódź, because the stadium was full, our compatriots came. People were happy, I saw their faces and they were saying thank you. Everyone wants to go home, they want the war to end. That is what we are working for, to make them rejoice. Thanks to our Ukrainians who supported us. And in Ukraine everyone watched the game on TV, everyone is proud of our country. We have a war going on… It means a lot for us and for me personally."
Ukraine vs Republic of Ireland Prediction:
Before the match, the Ukraine national team are in an advantageous position. They have six points and a game to spare. The away win over Ireland, which the Yellow- and-Blues achieved in the first leg, provides a strategic advantage.
The Irish need to chase victory. By the way, they are in a pretty good mood after their thrashing of the Scots.
Kenny's side will want to continue their winning streak. The Green Army boss himself also needs to consolidate his position on the coaching bench. Therefore, the visitors, in their usual style – physical and vertical – will try to claw for points.
And it is difficult to break down the solid Ukrainian defence, which consists of high-class performers, unless they attack with massive forces. The statistics show that scoring away is very difficult for Greens. Meanwhile, the counterattacking potential of Petrakov's team is very high, they will wait for a mistake from the Irish (which oftentimes they do) and be able to score a few goals.
Parimatch News staff prediction:
We say: Ukraine to win – Yes.