UEFA Women's Euro 2022 Guide: top things to know including tournament schedule, power rankings and more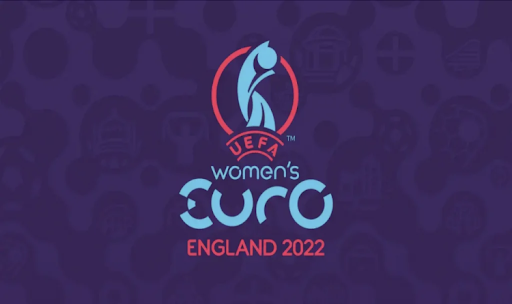 The UEFA 2022 European Women's Football Championship starts on 6 July 2022. The 16 strongest teams will compete to be crowned the best women's team in Europe.
Women's football will have our full attention this July while the men's teams are in the off-season. Ladies' football has been a real phenomenon this year, with Women's Champions League matches attracting absolute full houses in some of Europe's premier stadiums. The total attendance for the 28 games was 775,000. Many matchups, such as the derby between Barcelona and Real Madrid at the Camp Nou, are sure something to remember for all fans – the UCL quarter-final attracted an unprecedented full house.
Don`t miss out 👉: A record crowd of 91,553 sees unstoppable Barcelona Women trash Real Madrid in the Champions League quarterfinals
And the upcoming European Championships is likely to be just as fiery.
"Let's go and make history."

the organisers say.
A record-breaking 500,000 tickets – twice as many as attended the previous Euros in the Netherlands in 2017 – have been sold for fans from 99 countries. By the way, all tickets for the final were sold out in a matter of hours. About 80,000 people are expected at England`s main stadium.
"We can't wait to get the ball rolling. Who would have thought that for a women's tournament? That is simply fantastic. It shows how high our expectation is and what we want to achieve."

said Nadine Kessler, Uefa chief of women's football.
The 13th edition of the competition was originally scheduled to run from 7 July to 1 August 2021 but was postponed due to the coronavirus pandemic.
The opening match between England and Austria will be played at legendary Old Trafford, while the final will take place at Wembley on 31 July. A total of 10 stadiums will be involved.
Host cities: Brighton & Hove, Leigh, London (Brentford and Wembley), Manchester (Academy Stadium and Old Trafford), Milton Keynes, Rotherham, Sheffield (Bramall Lane), Southampton.
Among the innovations: for only the second time in history, 16 teams will play in the group stage, compared to 12 previously. For the first time, the Euros will feature VAR and goal-line-crossing technology.
The ball for the tournament has been prepared by Nike.
The groups for the current campaign are as follows:
| | |
| --- | --- |
| Group | Teams |
| Group A | England, Austria, Norway, Northern Ireland |
| Group B | Germany, Denmark, Spain, Finland |
| Group C | Netherlands, Sweden, Switzerland, Portugal |
| Group D | France, Italy, Belgium, Iceland |
The schedule of the group stage matches:
Day
Fixture (Indian time)
Thursday, July 7
Group A: England vs Austria – 12:30 AM
Friday, July 8
Group A: Norway vs Northern Ireland – 12:30 AM
Group B: Spain vs Finland – 9:30 PM
Saturday, July 9
Group B: Germany vs Denmark – 12:30 AM
Group C: Portugal vs Switzerland – 09:30 PM
Sunday, July 10
Group C: Netherlands vs Sweden – 12:30 AM
Group D: Belgium vs Iceland – 9:30 PM
Monday, July 11
Group D: France vs Italy – 12:30 AM
Group A: Austria vs Northern Ireland – 9:30 PM
Tuesday, July 12
Group A: England vs Norway – 12:30 AM
Group B: Denmark vs Finland – 9:30 PM
Wednesday, July 13
Group B: Germany vs Spain – 12:30 AM
Group C: Sweden vs Switzerland – 9:30 PM
Thursday, July 14
Group C: Netherlands v Portugal – 12:30 AM
Group D: Italy vs Iceland – 9:30 PM
Friday, July 15
Group D: France vs Belgium – 12:30 AM
Saturday, July 16
Group A: Northern Ireland vs England – 12:30 AM
Group A: Austria vs Norway – 12:30 AM
Sunday, July 17
Group B: Finland vs Germany – 12:30 AM
Group B: Denmark vs Spain – 12:30 AM
Group C: Switzerland vs Netherlands – 9:30 PM
Group C: Sweden vs Portugal – 9:30 PM
Tuesday, July 19
Group D: Iceland vs France – 12:30 AM
Group D: Italy vs Belgium – 12:30 AM
Playoffs:
| | |
| --- | --- |
| Wednesday, July 21 | Quarter-final 1: Winners Group A vs Runners-up Group B – 12:30 AM |
| Thursday, July 22 | Quarter-final 2: Winners Group B vs Runners-up Group A – 12:30 AM |
| Friday, July 23 | Quarter-final 3: Winners Group C vs Runners-up Group D – 12:30 AM |
| Saturday, July 24 | Quarter-final 4: Winners Group D vs Runners-up Group C – 12:30 AM |
| Tuesday, July 27 | Semi-final 1 – 12:30 AM |
| Wednesday, July 28 | Semi-final 2 – 12:30 AM |
| Sunday, July 31 | UEFA Women's Euro 2022 final – 9:30 PM |
England are the hosts of the tournament. Following the success of the England men's team last year, fans are once again tuning in to 'Football Coming Home', especially as the Lionesses (the nickname for the England women's team) have a good chance. Phil Neville has been in charge of the national team since 2018, and he was replaced by Sarina Wiegman of the Netherlands in September 2021. Prior to that, she was in charge of the Netherlands, the reigning European champions.
On June 16, the English national team beat Belgium in a friendly match – they scored three unanswered goals and broke the Belgians' seven-match unbeaten streak. Thus, the Lionesses have extended their winning streak to 11 games in the run-up to the Euros. The team has neither lost nor drawn a match under the new coach. Also worth mentioning is the national record they set when they beat Latvia by a phenomenal 20-0 scoreline.
England captain Leah Williamson has shared who she thinks are the big hitters:
"This is the first time maybe that there's been so many teams that anyone could place their bets on. Obviously, Spain, [with their] Barcelona players, their success speaks for itself. You've got France, who are obviously a force, but then you've got Germany, Sweden, Holland; all of these teams could really run away with it, so it's going to be a tasty summer."
"This is going to be the biggest women's event in Europe ever. It's going to be really exciting but it can also cause a little stress. There are going to be expectations but we have to embrace it. This is a chance to make everyone proud."

added the Arsenal player.
Speaking of favourites, there's no such thing as certainty as there is no overhelming favourite. For example, the Women's German team is one of the most titled teams in the world; they are two-time world champions and eight-time European champions. However, this time the competitiveness is really high. Six of the world's top 10 are taking part: Sweden (2nd in Fifa's rankings), France (3rd), Netherlands (4th), Germany (5th), Spain (7th) and England (8th). Every team has the potential to succeed.