UEFA canceled the 'away goals' rule in the Champions League and other tournaments under its name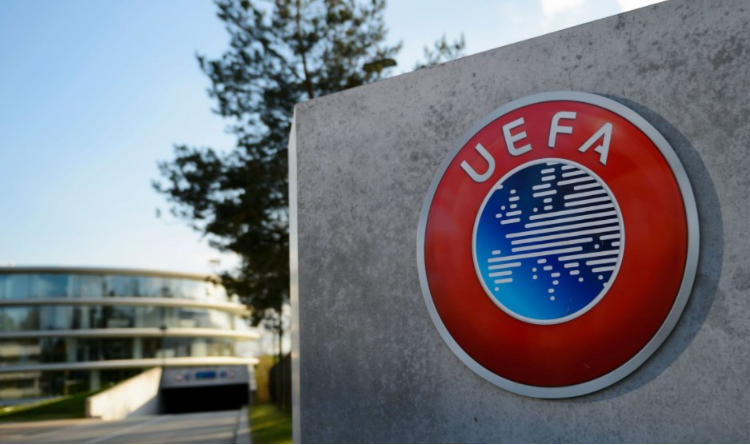 The current rule has been in place since 1965. The away matches in European competitions were hellishly difficult. Back in the days, only in 16% the visiting team was winning
UEFA has abolished the away goals rule in all tournaments under their name. The decision will come into full force from the 2021/22 season. Now in the case of a tie in a two-match clash, the game will go into overtime, and, if required, penalty kicks.
The away goal rule had been used in the Champions League, Europa League and European Championship qualifying playoffs.
Commenting on the abolishment of the away goals rule, UEFA President Aleksander Čeferin said: 
"It is fair to say that home advantage is nowadays no longer as significant as it once was. Taking into consideration the consistency across Europe in terms of styles of play, and many different factors which have led to a decline in home advantage, the UEFA Executive Committee has taken the correct decision in adopting the view that it is no longer appropriate for an away goal to carry more weight than one scored at home."
According to this rule in case of the draw in two matches of the knockout round the team, which scored more away goals, passed on further.
UEFA first implemented this rule in the Cup Winners' Cup in 1965/66 season in order to equalize playing conditions for the two teams. In those days it was much more difficult to travel to different parts of Europe, fans of home teams were in the vast majority, football, as it is, was not as fast and dynamic (mostly defensive) and the host team appeared to be in a much better position for the match.
At the time the rule was introduced in 1965, the visitors were winning about 16% of European Cup matches. This is really low – both relative to the guests' results in the championships and relative to today's figures. Now the away wins in European Cups vary between 25-35% depending on the season, which coincides with similar figures in the major leagues – it turns out that it's twice as easy to play away nowadays.
Former legendary Arsenal manager Arsene Wenger, who is now FIFA's head of world football development, has always criticized the rule, saying years ago that it was obsolete. He certainly had a hand in it.
This is what Arsene told in 2020 on the TV while being an invited expert:
"You play at home by thinking every goal you concede, you are half out. Sometimes I feel that this away goal becomes a big handicap when you play your first game at home because you have to attack with keeping a certain security and not giving away too much." 
At the time, the former Gunners boss did not confirm that a rule revision was in the process but stated that in his opinion the rule "is not justified" and is a relic of a different era of soccer.
"I proposed that for a long time – to get rid of the away goal at least until you go into extra time because the weight of the away goal is too big in the modern game. It's not justifiable anymore. That was brought in at a time when away from home there was no television, the pitches were bad. I think it would be a good decision [to do away with the away goals rule until after extra time." 
Arsene Wenger has been out of management since leaving Arsenal in 2018, he then has been given a job by FIFA as their new Chief of Global Football Development in 2019.
Juventus and Bayern Munich were knocked out of this year's Champions League tournament because of the rule.
Only UEFA has abolished the rules of the away goal, this option remains in the general rules of soccer (IFAB). In other words, the organizer of the tournament (for example, the local federation) can still use it at their own discretion.
Don`t miss out 💥: UEFA Euros: Round of 16 Fixtures and what lies ahead?