Two early goals make Juve lose at Dragao as Cristiano shot only once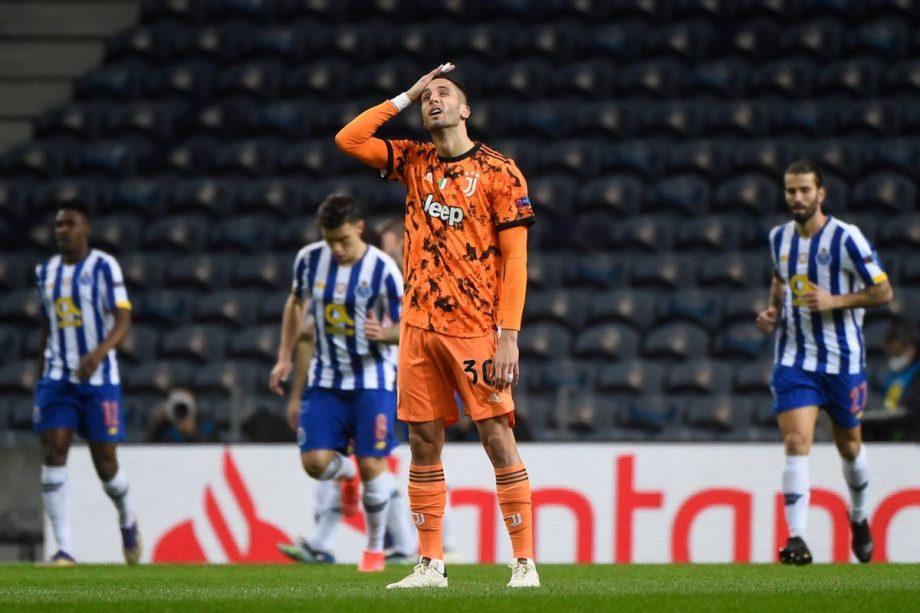 Rodrigo Bentancur during the match against Porto
Porto and Juventus played their first Champions League last-16 tie game, with the Portuguese team coming out thus far.
The encounter began disastrously for the team from Turin. Wojciech Szczęnsny and Rodrigo Bentancourt made mistakes in their penalty area, and then Taremi sent the ball into the net in the 2nd minute of the match at Estadio do Dragao. 
Overall, the first half was relatively quiet; Torino tried to pass the ball through the left flank, where the players made too many mistakes and could not show anything creative in the attack. Within 38 minutes of the first half, Juventus had only one shot on goal, which was incidentally blocked by a Porto's defender.
The start of the second half marked a new turn in the match, and 61 seconds after it began, Porto striker Moussa Marega received a pass from the right flank and headed the ball past Szczęsny. 
After a series of unsuccessful attacks, Juventus still managed to get one goal back in the 83rd minute with a long-range strike from Frederic Chiesa, who shot in front of goalkeeper Augustin Marchesin. 
The teams finished the game with a score of 2-1. The fate of the trip to the Champions League's quarter finals will be decided in Turin on March 9. Andrea Pirlo's team must win to continue their path in the Champions League.
For the first time since April 2018, a different player than Cristiano Ronaldo scored for Juventus. In the 2018/19 season, Ronaldo scored a hat-trick against Atletico Madrid (3-0) and also scored a goal each in both games against Ajax (1-1, 1-2).
19 and 61 were the number of seconds it took Porto's players to open the scoring at the beginning of each half.
Juventus managed to score for the first time in six halves from all competitions. The last time, before today's match, Ronaldo sent the ball into Roma's net.