Tottenham Hotspur vs West Ham United. Prediction and Preview. Probable Lineups, Team News, Stats and more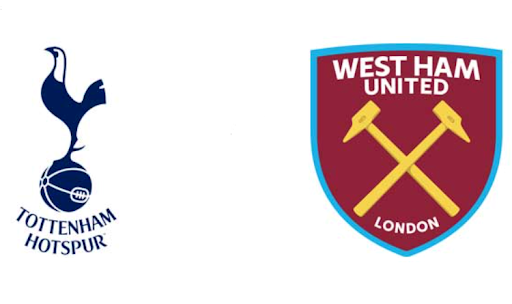 Spurs vs West Ham: Prediction and Preview
Tottenham Hotspur FC will host West Ham United FC in the English Premier League 24th-tour match at Tottenham Hotspur Stadium. The fixture will take place on Sunday, February 19, beginning at 22:00 IST.
As the much-anticipated clash between two London-based football clubs approaches, the air is rife with anticipation and intrigue. The encounter between Tottenham Hotspur and West Ham United is perhaps the most puzzling one on the entire EPL schedule for this match week.
Both teams have been struggling with crises that have made them highly unstable and difficult to predict. Tottenham, having just returned from a grueling trip to Milan for the UEFA Champions League, may not be at their best for this fixture. Moreover, the Spurs will be missing the leadership of their head coach, Antonio Conte, who is recovering from surgery and will not be able to guide his team from the sidelines.
On the other hand, West Ham has an impressive record of playing defensively, which might make things even more challenging for Tottenham. The Spurs are not particularly fond of such playstyles, and the Hammers are unbeaten in their last four games. All eyes are on whether they will be able to maintain their impressive form and put up a strong defense against the Tottenham star-studded attack.
The stakes are high in this London derby, and fans of both teams are waiting with bated breath to see how the match will play out. What can we expect this Sunday night? Parimatch News will tell you everything you need to know ahead of the upcoming match.
Tottenham Hotspur News & Current Form:
Tottenham are not yet able to take advantage of the mistakes of their rivals and break into the top-4 of the Premier League. Spurs themselves have been consistently losing points and have performed worse than expected in most games. They have failed in their last two games, and now they will have to remedy the situation without their head coach and several important players.
The team, despite several losses in the last EPL rounds, still has a chance to compete in the Champions League next season. With 39 points the team is in fifth place and is only two points behind the superior Newcastle United FC.
This week squad of Antonio Conte played a match in the 1/8 finals of the UEFA Champions League against AC Milan. In their respective championships the opponents are in roughly equal situations. Despite this, the Milanese were able to neutralize the attack of Spurs and beat them with a modest score of 1 – 0. Conte did not blame his charges for the defeat. The London club was pleased with the content, but the team was a little bit unlucky.
At the beginning of the month, coach Conte had an emergency surgery. He returned to managing the team, but after the match against Milan he remained in Italy for recovery. His assistant Christian Stellini, who managed their recent Premier League win against Manchester City FC (1 – 0), will lead Tottenham in the coming games. The goal was set up by Harry Kane. The club has shown that it can pull with a club like City.
But at the same time the other day there was a disappointing defeat by a club from the second half of the table. The match against Leicester City FC ended with the score 4 – 1. As the results show, Spurs play very unstable. That's one of the reasons why the team is stomping around outside the top-4.
Trouble does not come alone, and in addition to the head coach, the team will not be helped by Hugo Lloris and Rodrigo Bentancur. Fraser Forster in goal is a very dangerous idea, as we have already seen in recent matches. The Uruguayan, in turn, was one of the leaders in midfield, which will also be very difficult to replace.
West Ham News & Current Form:
West Ham, on the contrary, came to its senses after a bad first part of the season and began to steadily gain points, moving away from the relegation zone, the gap is 2 points now. The Hammers are still only on the 16th line, and they have 20 points, but coach Moyes is gradually fixing the situation and leads his team out of a steep peak, which almost ended with his resignation.
Head coach David Moyes appears to be starting to repeat his heroics of the 2017/18 season, when he led his team out of the relegation zone in his first year at the club. Doing so won't be easy, though the encouraging recent results suggest they have what it takes to stop their descent into the abyss. In recent matches, West Ham have scored two dry victories in the Emirates FA Cup. In the EPL, they first confidently beat Everton FC (2-0), and the last two matches ended in draws with Chelsea FC and Newcastle, both 1-1.
In terms of personnel losses, West Ham are not far behind their rival. The club has even more injuries, but Moyes was able to staff his team well. Gianluca Scamacca, Aaron Cresswell, Alphonse Areola, Nayef Aguerd, Danny Ings, Kurt Zouma, Lucas Paqueta and Maxwel Cornet, who has a shin injury, will not be available today.
"Lucas Paqueta Isn't going to be available for the game. Nayef has got a chance but we're not sure yet if he's going to make it or not. Look, it's great that Gianluca's back but he's nowhere near ready to be selected. I might try and involve him but I've got to say, it would be minimum minutes, he's just back really", said the coach about the injuries.
"We're looking forward to that, I've got to say, looking forward to getting him back. It seems like a long time since we've had him. We're probably due him back next Monday, whether that means training or whether that means we've got periods of breaking him in. We'll certainly have to build him to get back and be ready to play, that is for sure." he said about Maxwel Cornet.
Tottenham Hotspur form guide: L-W-W-W-L-L
West Ham form guide: W-L-W-W-D-D
Tottenham Hotspur vs West Ham Head-To-Head Record:
| | | |
| --- | --- | --- |
| Tottenham Hotspur | Draw | West Ham |
| 100 | 54 | 66 |
June 23, 2020: Tottenham Hotspur 2 – 0 West Ham United (Premier League);
October 18, 2020: Tottenham Hotspur 3 – 3 West Ham United (Premier League);
February 21, 2021: West Ham United 2 – 1 Tottenham Hotspur (Premier League);
October 24, 2021: West Ham United 1 – 0 Tottenham Hotspur (Premier League);
December 22, 2021: Tottenham Hotspur 2 – 1 West Ham United (League Cup);
March 20, 2022: Tottenham Hotspur 3 – 1 West Ham United (Premier League);
August 31, 2022: West Ham United 1 – 1 Tottenham Hotspur (Premier League).
Tottenham Hotspur vs West Ham United Predicted XI:
Tottenham Hotspur's possible starting lineup (3-4-2-1): Forster; Romero, Dier, Davies; Emerson, Sarr, Hojbjerg, Perisic; Richarlison, Kane, Son.
West Ham's possible starting lineup (3-4-2-1): Fabianski; Kehrer, Ogbonna, Cresswell; Coufal, Rice, Soucek, Emerson; Bowen, Antonio, Benrahma.
Statistical preview of the match Tottenham Hotspur vs West Ham United:
Spurs' First XI average age is 27.9 yrs.
West Ham's First XI average age is 29.1 yrs.
West Ham are winless in their last 9 away matches in the Premier League.
Tottenham are unbeaten in 5 of the last 7 games against this opponent at home.
In the last 5 games West Ham conceded on average 0.60 goals per game.
West Ham scored in the last 6 games against this opponent.
West Ham have scored in their last 3 games.
West Ham conceded in 8 of the last 10 games.
West Ham are scoring an average of 1.20 goals per game in their last 5 games.
Tottenham conceded an average of 1.00 goals per game in the last 5 games.
Tottenham have scored in their last 3 games against this opponent.
Tottenham are scoring an average of 1.20 goals per game in their last 5 games.
What has been said before the match:
Temporary Spurs coach Cristian Stellini ahead of the Sunday EPL game:
"We will have a difficult game. It's a derby and West Ham isn't a team you can underestimate. You have to play strong. They are strong physically, strong in many aspects, and you have to respect this type of game and this type of team. They have a good defensive record and every season it's the same. They are a good team, strong physically, players with power, speed, good in counter-attacks… but we know we are good as well."
"For this reason [playing at home field], the first seconds, the first minutes, are so important. I want to see the reaction from the start. We have to show the desire to play the best game we can. We have in the next three weeks big games in our stadium and we have to feel good and to bring the crowd with us."
West Ham boss David Moyes about not having victories against Tottenham since 2008:
"I've got quite a few records like that which I'd like to get rid of, I have to say. But you know it's always going to change and hopefully the next game is the one that we do it. I do remember winning at Tottenham, and I do remember how important it was for me, so hopefully I can do it again."
"I don't think there ever is a good time to play Tottenham because they've got a host of good players, a really good team. I couldn't put it down to any good time, but obviously this is the time we've got the game and we have time to play them. We'll try and go into the game really positive, we will try to show the form we have been finding a little bit more at the moment so, if we can do that, it will be a good game."
Tottenham Hotspur vs West Ham United Prediction:
After reviewing Tottenham's recent performances, it seems unlikely that they would be able to beat even a struggling West Ham side that is currently positioned at the bottom of the league. As the famous Premier League saying goes, "there are no easy games," which was precisely demonstrated on Saturday when Nottingham Forest managed to secure a point against the formidable Manchester City, who missed an opportunity to clinch their place at the top of the table, settling for a 1-1 draw.
West Ham have managed to find some form, but they are still not at their best. Nevertheless, they represent a significant obstacle for Spurs, who will not have an option to be flexible and fast on readjusting in the course of the game under the coach's guidance. Moreover, they have lost several key players.
With a robust defensive style and a weakened opponent, West Ham has the chance to snatch points from the bigger neighbors. Additionally, it's worth considering the freshness of the Hammers, who did not have a grueling midweek European Cup match.
Don`t miss out 👉: Odisha strengthens playoff hopes with a 3-1 win over NorthEast United
Parimatch News staff prediction:
We say: West Ham will not lose and the match total will be under 3.5 – Yes.