Tottenham Hotspur vs West Ham United. Prediction and Preview. Probable Lineups, Team News, Stats and more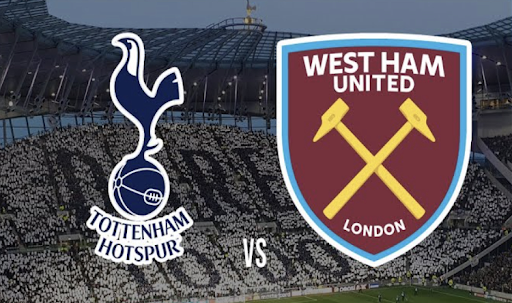 Australian fans will witness the London derby as the Hammers and Spurs are set to clash in a friendly this Tuesday
Tottenham Hotspur will host West Ham United in the friendly pre-season match at Optus Stadium. The fixture will take place on June 18, beginning at 15:30 IST.

What can we expect this Tuesday? Parimatch News will tell you everything you need to know ahead of the upcoming match.
Tottenham Hotspur News & Current Form:
The preceding campaign proved to be an unmitigated disappointment for Tottenham, as they found themselves languishing in the ignoble 8th position within the ranks of the English Premier League. Consequently, they were unequivocally denied entry into the coveted Europсups, a predicament that shall undoubtedly yield both reputational and fiscal repercussions.
Throughout the season, fans were compelled to endure the disheartening spectacle of an inert team. Despite boasting an abundance of talent, the Lilywhites exhibited a conspicuous absence of ardour and zeal, failing to summon the requisite commitment on the hallowed turf.
Yet, the true nadir and ignominy was wrought by the abrupt departure of Antonio Conte, a proven trophy-winning manager in whom the Spurs' management, led by Daniel Levy, had placed great faith.
In the wake of one of the team's defeats, the venerable Italian publicly voiced his dissatisfaction, saying:
"I think it's better to go into the problem, we are not a team. We are 11 players that go into the pitch. I see selfish players, players that don't want to help each other and don't put their heart [into it]. This season compared to last, now we are worse in this aspect. When you are not a team you cannot improve."
Tottenham Hotspur, over the course of the last two decades, has endured a dearth of significant accolades, with their sole triumph confined to the EFL Cup final of 2008. Despite an impressive showing in the 2019 UEFA Champions League final, their aspirations were summarily crushed beneath the heel of Liverpool FC, who ruthlessly vanquished them with a resounding 2-0 defeat. Regrettably, the quest for an illustrious English title has eluded Tottenham for over half a century, leaving them mired in an interminable trophy drought and far removed from the halcyon days of their past glories.
"They are used to it here. They don't play for something important. They don't want to play under pressure, under stress. It is easy in this way. Tottenham's story is this for 20 years. There is the owner but they never won something. But why?"
With those words, the 20/21 Serie A winners went into the mist.
The deleterious and toxic atmosphere was expediently quelled through the immediate dismissal of Conte, albeit at the heavy cost of a painful £4 million in compensation. The club meandered through the remainder of the season while the management grappled with the dual challenge of addressing the void left by sporting director Fabio Paratici (who faced a two-and-a-half-year global ban imposed by FIFA) and identifying a successor willing to undertake the daunting task of revitalizing a faded project. Numerous coaches rebuffed the opportunity, until Angelos Postecoglou, the former Celtic FC coach with prior experience in Australia and Japan, valiantly volunteered to lend his aid. Consequently, a single inquiry hangs resolutely in the air, poised before the gaze of all: shall this forthcoming season manifest an improvement?
The summer witnessed a significant rejuvenation of the team, with several key players retained in the squad — a commendable feat in contemporary times. Departing were Harry Winks and Lucas Moura, while the ranks were bolstered with the acquisitions of James Maddison from Leicester, Dejan Kulusevski from Juventus, Pedro Porro from Sporting, Guilherme Vicario from Empoli, and Manor Solomon as a free agent.
Of paramount importance is the retention of Harry Kane within the fold, for Bayern Munich, grappling with the loss of their prolific striker Robert Lewandowski, have exhibited a conspicuous interest in the Tottenham captain. The German giants have thus far offered a sum of £70 million, an amount that fails to convince the tenacious Daniel Levy to part ways with his most valuable asset. Season after season, Kane has delivered with unwavering consistency (32 goals and 5 assists in 49 appearances across all competitions during the 22/23 campaign).
Furthermore, Saudi Arabia has set its sights on another indispensable gem within the Tottenham ensemble: Heung-Min Son. News surfaced in June of an offer tendered by the reigning champions of the Saudi Pro League, Al Ittihad, in a bid to secure the services of the revered Tottenham forward. The proposal, amounting to a substantial sum of £51 million, serves as a testament to Al Ittihad's ardent interest and resolute intent to secure Son's coveted signature.
"Probably if I wanted to go there I would be out there, not here,"

said Son, ruling out the possible move.
"I love playing football, obviously money is also important. But I dream of playing in the Premier League and there are still a lot of things behind [to do]."
"I'm looking forward to it this season and obviously especially last season when I suffered physically. So this is not Sonny that I know. I want to prove this season that I'm the Sonny that we all know. I want to prove that to myself and I want to give back to the club where I belong."
"The training has been fantastic, really sharp, everyone looks really happy with what the gaffer has said. Everyone is working really hard so I'm looking forward to it."
Unlike their West Ham counterparts, Tottenham refrained from engaging in any pre-season friendlies, leaving us to speculate on the tenor that shall envelop their forthcoming endeavors. From the outset, the Australian tactician will implement his meticulously crafted strategies, prioritizing stability over audacious experimentation.
West Ham United News & Current Form:
The situation for the team from the other side of the River Thames appears to be relatively more stable. The Hammers, despite finishing in a modest 14th position in the league, had a clear explanation for their final standing. Once David Moyes' men secured their Premier League status and steered clear of relegation, they set their sights on European glory, aiming to put an end to their 43-year trophy drought. Their all-in paid off handsomely as they emerged victorious in the UEFA Conference League, defeating ACF Fiorentina (2-1) in Prague, thereby securing their place in the UEFA Europa League for the upcoming season.
The Hammers have already engaged in two friendly matches in mid-July, recording impressive victories over Boreham Wood (4-1) and Perth Glory (6-2). Jarrod Bowen notched a brace against the Australian side, while Mubama, Emerson, and Scamacca each found the back of the net. Perth Glory's Lachman added to the scoreline with an unfortunate own goal.
In terms of transfers, the club primarily focused on sales during the initial stages of the off-season. Notably, they achieved a remarkable feat by securing a record-breaking English sale of their captain, Declan Rice. The Londoners amassed a substantial £105 million for their centerpiece, a remarkable business considering that current owners David Gold and David Sullivan purchased the club for the same amount back in 2010.
"I would like to make it clear to our supporters that we did not want to sell Declan. We wanted to build our team around him and made a series of improved, long-term contract offers to secure his future [200,000 pounds a week for 5 years]. However, once Declan made it clear that he wished to move on and seek a new challenge, the club felt it would not be right to stand in his way, acting in the best interests of West Ham United."

said Sullivan after the deal was done.
Additionally, the departures of Arthur Masuaku (£1.7 million) and Manuel Lanzini (free agent) further streamlined the squad.
With the substantial funds generated from these transfers, despite the specific payment structure from Arsenal, West Ham United now possesses the means to make significant reinforcements. The club is actively preparing to bring in new players, with David Moyes and Co. casting their gaze upon a host of potential targets, including:
Tottenham Hotspur form guide (friendlies): –
West Ham United form guide (friendlies): W-W
Tottenham Hotspur vs West Ham United Head-To-Head Record:
| | | |
| --- | --- | --- |
| Tottenham Hotspur | Draw | West Ham United |
| 101 | 54 | 66 |
2023/02/19. Tottenham Hotspur 2 – 0 West Ham United (Premier League);
2022/08/31. West Ham United 1 – 1 Tottenham Hotspur (Premier League);
2022/03/20. Tottenham Hotspur 3 – 1 West Ham United (Premier League);
2021/12/22. Tottenham Hotspur 2 – 1 West Ham United (Carabao Cup);
2021/10/24. West Ham United 1 – 0 Tottenham Hotspur (Premier League).
Tottenham Hotspur vs West Ham United Predicted XI:
Tottenham Hotspur possible starting lineup (4-2-3-1): Vicario; Porro, Romero, Dier, Udogie; Hojbjerg, Bissouma, Maddison; Kulusevski, Kane, Son.
West Ham United possible starting lineup (3-4-3): Fabianski; Laing, Zouma, Luizao, Cresswell; Bowen, Downes, Potts, Fornals; Ings, Scamacca.
Statistical preview of the match Tottenham Hotspur vs West Ham United:
West Ham have conceded an average of 1.00 goals per 90 minutes in their last 5 games, while scoring an average of 2.20 goals per game. If we take the whole distance of the last 22/23 season, the figures are as follows: conceding an average of 1.45 per game, while scoring an average of 1.11.
Tottenham have conceded an average of 2.00 goals per game in their last 5 games, while scoring the same rate. Last campaign: 1.66 conceded per game with 1.84 scored.
West Ham have scored in 6 of their last 8 matches against this opponent.
8 out of 9 Tottenham's last matches have seen more than 2.5 goals scored.
Spurs have conceded in 3 consecutive matches, while for the Hameers this streak stands on the 5-match mark.
What has been said before the match:
The new Tottenham coach was asked how it feels to be in charge of his first game in charge of Spurs on home soil in Australia:
"Pretty bizarre, to be fair. Could have gone anywhere in the world and ended up, well, four and a half hours from my home, but back in Australia, which is great. Chuffed to bits that this is going to be our first official game. I always enjoy it – obviously I came here with Celtic last year. I knew the lads would enjoy it here, the weather's beautiful, it's been great, [I knew] they would enjoy the environment here and I think they have. It's important for us, it's an important tour for us because we get to spend some time as a group, get to know one another, and so far it's been positive."
"My major barometer will be our fans. If our fans are happy at the end of the year, then we've done a good job."

he said of what will be recounted as a success in his first season.
"Nothing has really changed in the way I do things. What I do try and envisage is the team playing a certain way. That's what drives me. I want the team to play football that is exciting for the fans and ultimately brings success. But all these kind of things, they are all step-by-step processes for me."

he elaborated on it.
"I am fairly narrow-minded on just focusing on the present and making sure we are doing the best we can. I keep saying to the players: 'Every day is an opportunity for us to improve, me include'. Every training session is an opportunity for us to get a little bit better, with the final goal in mind to produce a team that hopefully plays the football that brings us success."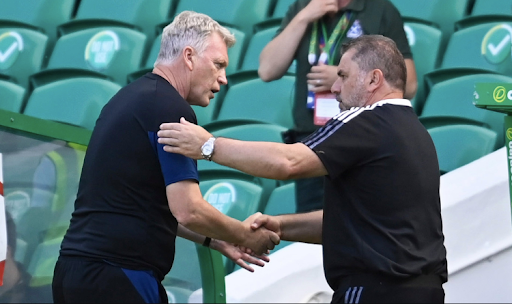 "It's great to be here [in Australia]. We're thrilled to be here. We are so lucky as players as managers. I've been in Australia three times as a manager and I might never had the chance to be here if it wasn't for football."

West Ham gaffer touched upon the pre-season experience so far.
"The Premier League is so popular in this part of the world, and everyone wants to see it everywhere you go, and the chance to get up close to the players for the supporters here is part of your role as a Premier League club, to show yourself around, where it be here, Asia or America. It's important because the Premier League is watched everywhere now, it's so big."
Moyes had revealed a bright side of new Spurs coach Postecoglou:
"Ange will never get more pressure than he did when managing Celtic Football Club.
Celtic are probably the third or fourth-best supported club in the world, and if you've managed Celtic you're used to pressure, so he'll have no problem [managing Tottenham in the Premier League]."
Then the 60-year-old specialist was asked about the secret of his ongoing development, why he manages to stay afloat in the strongest league in the world for so long:
"Longevity is a really important thing and sometimes it goes a wee bit underestimated because I think we're so concerned with winning all the time. I'm proud of having so many games in the Premier League…"
"I love the game and have such passion every day. We've had some incredibly big coaches come to this league and enhance it, but don't hang around, and also new coaches coming in, so you have to keep moving. And I am pleased I am still going! As I love the game, I love coaching, I love playing and all things to do with it, so they are the reasons I think longevity is with me and I've been fortunate enough to stay with it."
Tottenham Hotspur vs West Ham United Prediction:
While Tottenham boasts a stronger squad with the likes of Kane and Heung-Min Son, West Ham holds an advantage in terms of match fitness and overall team chemistry which is constantly being polished by long-serving team's gaffer Moyes. Despite the departure of Declan Rice, West Ham's consistent lineup and pre-season stats so far give them an edge. However, Tottenham's influx of newcomers adds an element of unpredictability. Both former players and newcomers will be eager to impress the new coach that they deserve a place in the starting eleven. Ultimately, the prediction leans towards West Ham avoiding defeat, with expectations of an entertaining, high-scoring match.
Don`t miss out 👉: Revealing The Complete 2023/24 Pre-season Schedule Of Europe's Top Clubs: All You Need To Know In One Place
Parimatch News staff prediction:
We say: West Ham will not lose and the match total will be over 1.5 goals – Yes.