Tottenham Hotspur vs AS Roma. Prediction and Preview. Probable Lineups, Team News, Stats and more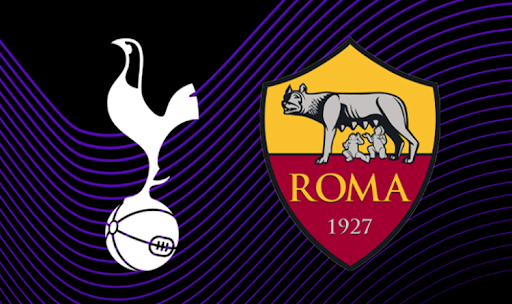 Tottenham Hotspur will meet AS Roma in the match for the I-Tech Cup at the Sammy Ofer Stadium. The match will take place on July 30, beginning at 21:30 IST.
Tottenham and Roma are set to play their third-ever head-to-head encounter. The previous two games have been very productive. Will we see another high-scoring encounter?
Parimatchnews will tell you everything you need to know ahead of the upcoming match.
Tottenham Hotspur News & Current Form:
Spurs fans have objective reasons to dream high. In the middle of the season, the experienced Antonio Conte came to the club and appeared to turn the tide for Tottenham and delivered on the main task of taking the club to the Champions League. Harry Kane, Son Heung-Min, Dejan Kulusevski were instrumental in many decisive matches.
Now a new season is on the horizon and it will be a very difficult and long one. The Italian specialist has been treated differently by the fans of every club in which he has worked. However, many fitness experts have noted the quality of his ability to prepare the team for a grindy season. London Tottenham in this regard was no exception, so after the first training session of pre-season, even the most high-profile Spurs players were literally carried off the pitch.
By and large, the Italian did not even touch the playing part of the training camp, as his team has been working as a unit since about the first week of July, although by the time the end of the month they had played an average of just one game in every seven days. That said, the Spurs' opponents were not of the utmost quality compared to the already dusty Audi Cup victory. Scottish Rangers, last UEFA Europa League finalists, were beaten 2-1, the Korean Liga side had six goals (6-3), while their recent trip to Sevilla resulted in a draw 1-1.
Speaking of the transfer campaign, the purchases look very suitable and of high quality, some are personal orders from Antonio Conte, such as the free transfer of Ivan Perisic, with whom the Italian previously worked at Inter. The laterals are very important in Conte's system. On the other flank, the plan was to take the promising Djed Spence, who had a very bright season with Notts Forest, that earned a promotion to the EPL last season. And that's not all, apart from them stiker Richarlison, box-to-box midfielder Yves Bissouma have permanently joined the club while goalkeeper Fraser Forster and centre-def Clément Lenglet have been loaned out.
And the old leaders are still shining: in fact, Kane has already scored 5 goals in three friendlies.
Everything looks very promising for the Yids.
Don`t miss out 👉: 5 biggest fixtures for Tottenham Hotspur in the 2022-23 Premier League
AS Roma News & Current Form:
If Conte is known for his capacity to wear out his charges, then you can imagine what eccentric Portuguese specialist José Mourinho does with his teams.
Obviously, the upcoming game will be unimportant in sporting terms, but for the 'Special One' it will definitely be of a character befitting his nickname. Mourinho was the Italian's predecessor at the helm of Tottenham, so all of Conte's successes directly hit Jose's inflated ego. However, he has something under the belt as he won the third European Cup (UEFA Conference League) in his professional career last season, he even made a tattoo to memorize it.
This trophy was a lifesaver for the Potugalian, by the way. As the atmosphere in the dressing room had been heating up at some moment, as usual. Even rumours of sacking began to circulate. But the triumph brought the team together again and gave faith that the experienced specialist knows what he's doing.
Speaking of reinforcements: despite the active presence in the transfer market – the high-profile signings of Paulo Dybala, Nemanja Matic and the purchase of Zeki Celic – Roma still remain in sub-optimal form, although Mourinho is trying to give his side a good momentum through a series of friendlies. During this off-season stretch, the Romans are playing against completely different opponents, but neither club can be called big – Sunderland (2-0), Portimonense (2-0), Ascoli (0-1), Sporting (2-3) and OGC Nice (1-1). Remarkably, Wolves have failed to win at least one of their last three friendlies.
Don`t miss out 👉: 5 Biggest Fixtures for Roma in the Serie A 2022-23
Tottenham Hotspur pre-season form guide: W-D-W
AS Roma pre-season form guide: W-W-L-D
Tottenham Hotspur vs AS Roma Head-To-Head Record:
| | | |
| --- | --- | --- |
| Tottenham Hotspur | Draw | AS Roma |
| 1 | 0 | 1 |
Tottenham and Roma played two face-offs and enjoyed plenty of goals. In the first game, the Romans were better in the attacking phase with a 2-1 win. In the next game, Spurs took revenge and won by a convincing margin of 4-1.
Tottenham Hotspur vs AS Roma Predicted XI:
Tottenham Hotspur possible starting lineup: Lloris; Dier, Romero, Sanchez; Emerson, Hojbjerg, Bentancur, Sessegnon; Richarlison, Kane, Son.
Roma possible starting lineup: Patricio; Mancini, Smalling, Kumbulla; Celik, Pellegrini, Matic, Spinazzola; Zaniolo, Dybala; Abraham.
What has been said before the match:
Antonio Conte, Spurs gaffer:
"We have a mutual respect and our histories in football speak for us. Now everything is good and tomorrow for sure there will be a hug between us"

he said about his relationship with Mour.
"It's a pleasure to play a game against an important team like Roma. We're all looking forward to a very good game. I'm seeing a similar situation between Roma and Tottenham, because both clubs want to build step by step to fight against teams in Italy like Juventus, Inter and Milan and, for us, City, Liverpool, Chelsea, United, I think we can have a good comparison because we have the same target."
Dejan Kulusevski, Spurs winger:
"Roma are a very good team, for sure. I know that they are always hard to play against, they have a lot of good players, all hungry to win."
"I know they play with five at the back, so it's going to be a hard game, physical and now with their new signing, Paulo Dybala, he will take them to new heights, I think. Paulo at Roma will be very good for both parties. Roma have a fantastic player and I think he's going to love it there. It will be interesting to play against them and to see how they do next season."

The Swede, familiar with Serie A, shared some thougts about the upcoming opponent.
He then touched upon pre-season and the Italian coach's methods:
"It's been very hard, and that's the only way," he said. "It's no secret, we have to work hard, we have to give our all and that's what we're doing now. We will all feel the benefit of the work we've done. For now, we keep our heads down, keep running, keep listening to the coach and then try to get results, because no-one wants to lose. For example, at Rangers last week, 1-0 down, we didn't want to lose and changed the game. That's what we have to do. I love to work hard. Everything in life comes from working hard. It's very difficult, of course, nothing is easy, but this is what we have to do to become a champion."
Paulo Dybala, the biggest signing of Roma this summer so far, had his say about club ambitions ahead of the upcoming season:
"I think that it is probably still early to talk about the title. There is a lot of desire from everyone here. Roma have won a major trophy, something to build on with greater targets in the future. I think the club has grown a lot in recent years, especially with some of the players that have come in along with the coach. There are some big targets to aim for."
"Everyone wants to win and I believe that has to be our target too: to win match after match. Then, further down the road, we will see where we are and how we are doing, to focus on different objectives. But, as far as the title goes, right now I think there are teams that are a bit ahead of us. Nevertheless, we will put our heads down and work hard, calmly and with focus, and take things game-by-game."
Tottenham Hotspur vs AS Roma Prediction:
The rivalry between Antonio and José is beautiful. That's what a lot of people will be watching the match for. The Tottenham players are in preferable form at the moment. Spurs have strengthened their squad significantly this summer and will surely be one of the top-four contenders in the EPL. The pre-season looks positive, and the first leg in the EPL against Southampton is only one week away. Whereas Jose's first official match comes in mid-August.
Roma are clearly worse functionally at the moment. True, a great transfer of Dybala, but he hasn't played for the team yet. And the same Kane has already played 70 minutes in two games.
Antonio Conte's side are the favourites for the upcoming match. Here, there is another intrigue: Jose Mourinho will face his former team, which will be an additional motivation for the Portuguese specialist and the Giallorossi. The Special One will want to win, the Wolves are capable to slot at least one.
Don`t miss out 👉: Arsenal vs Sevilla: Preview and Prediction
Parimatch News staff prediction:
We say: Both teams to score and Tottenham to win – Yes.