Top 5 possible destinations for Paulo Dybala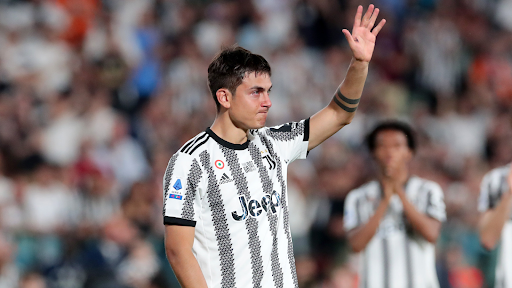 Paulo Dybala is leaving Juventus after seven seasons
Paulo Dybala was not particularly an unknown commodity when he arrived at Juventus back in 2015. He was a 21-year-old prodigy, packed to the brim with talent and potential. The Old Lady knew all about his capabilities and hence decided to spend €32 million on a youngster with only two seasons worth of experience in Serie A.
Looking back at it, the Italian giants might consider it as one of their best investments of all time, as the young lad from Cordoba became the hero of Turin in no time. He made 293 appearances for the club and scored 115 goals.
However, more than his individual numbers, it was his contributions to the team in winning titles that made him the poster boy of Juventus. Dybala helped the Zebras lift five Serie A titles, four Coppa Italia trophies and three Supercoppa Italiana silverwares. Besides that, he also played a crucial role in Juventus' 2016/17 UEFA Champions League campaign, where they finished second.
However, like all good things in life and in football, Dybala's time in Turin has come to an end. It has been widely reported that his agents were in discussions with the club for hours at a stretch, but the two parties were significantly separated in terms of their demands.
Juventus' current financial condition does not allow them to flex their cash muscles as flamboyantly as they once did, while given that this will be his last big contract before he enters the thirties, it is quite understandable that the 28-year-old attacker wanted a big deal.
With the Juventus door closed once and for all, the Argentine star is now on a job hunt, looking for deals from other deals. His excellent pedigree, supported ably by his career statistics, has already brought in many interested parties.
Check out five teams who might be interested in signing Dybala:
1. Inter Milan
The first mention on our list is not something Juventus fans would like to read about, as in what comes as a surprise, their rivals Inter Milan has emerged as a frontrunner in the race to sign Dybala. The Nerazzurri have one of the strongest attacks in Serie A, and their goals tally of 81 in the ongoing Italian first division season speaks volumes about how lethal they are in front of the goal.
Inter Milan's most potent attacking threat happens to be their Argentine forward Lautaro Martinez. However, reports suggest that Martinez is being targeted by a lot of renowned teams all across Europe, and Simone Inzaghi might replace him with someone from his nation in Dybala.
2. Tottenham Hotspur
Of all the rumours we have heard in the last few transfer windows, one particular story has been common – links of Dybala with Premier League side Tottenham Hotspur. It is clear as broad daylight that the Spurs management is a big fan of the lad from Cordoba and they have tried to lure him from Juventus on multiple occasions, albeit failing every single time.
This time, however, they will not need to engage in a battle with the Old Lady and will only need to convince Dybala about their football project and aspirations. The North London-based team has improved a lot under the stewardship of Antonio Conte, and as things stand in the 2021/22 Premier League points table, they will be playing in next season's UEFA Champions League. To add to this, Spurs already have two world-class attackers in Harry Kane and Heung-Min Son, and the addition of a third attacker in Dybala will make them a force to reckon with.
3. Arsenal
While it is true that Tottenham Hotspur will not have to battle with Juventus to acquire Dybala's services, it seems certain that they will be in a fight with their fiercest rival, Arsenal. Reports suggest that Mikel Arteta is an admirer of the Argentine winger and the Gunners' management has already held an initial round of talks with Dybala's representatives.
Though they might not feature in next season's Champions League, Arsenal is building a new-look squad that plays an attacking brand of football. The likes of Bukayo Saka, Emile Smith Rowe and Martin Odegaard have found success in Arteta's set-up, and accordingly, coming to the Emirates Stadium might help Dybala improve his individual game.
4. Roma
Having won the 2021/22 UEFA Europa Conference League and also finished sixth in the Serie A standings, it is expected that Roma might make a few statement signings this summer. Though Jose Mourinho's team scored plenty of goals this season, a closer inspection will expose the flaws in their attacking department.
English striker Tammy Abraham and Italian midfielder Lorenzo Pellegrini have combined to score 41 goals, but besides them, not a single player has hit double-digits. Hence, the Portuguese master tactician is expected to be keen to add a third dimension to Roma's attack in the form of Dybala.
5. Liverpool
Dybala joining Liverpool seems to be a long shot, but a few factors might induce this deal. Reportedly, Sadio Mane is not particularly happy with his situation at the club, despite scoring goals for fun. Meanwhile, Bayern Munich has started talks with the Senegalese winger's agents.
If Mane actually joins the Bavarians, Jurgen Klopp's team will be in the market for a winger and Dybala will not cost them a penny in terms of transfer fee. Besides that, Dybala could form a deadly partnership with the likes of Roberto Firmino and Luis Diaz, all of them being from South America.