Top 5 Forwards of the 2022-23 Indian Super League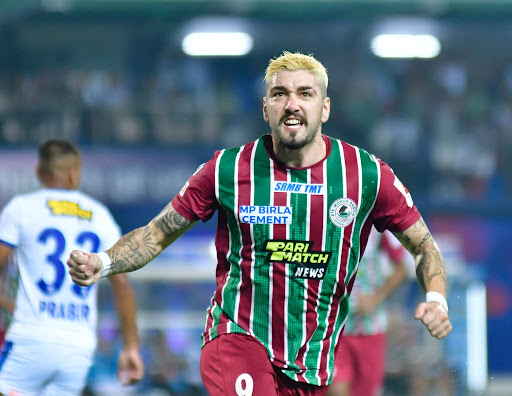 Though he did not win the Golden Boot, Petratos was the most influential attacker of the season
For a league to be successful, it is of utmost importance that players from all departments have equal influence in the matches. It is a quality that we witnessed in the 2022-23 Indian Super League games, where there was no scarcity of top-notch defenders, midfielders and attackers.
But the most important and most entertaining aspect of the game is goals – which we saw 345 times this season, all thanks to the excellent attackers every team had in their squad. The average goals per game figure this season was 2.95.
Let us have a look at the top five attackers of the season:
#5 Cleiton Silva
Absolutely nothing worked out well for East Bengal this season, as the iconic team from Kolkata finished in the 9th position. However, the one positive aspect they would like to carry from this season into the next is their Brazilian goal machine, Cleiton Silva.
Joining from Bengaluru, Silva was one of the three players who top-scored with 12 goals. He scored three goals against his former team, and three goals against Jamshedpur and NorthEast United as well. Besides that, he found the back of the net once each against Goa, Odisha, and Kerala Blasters. He also gave an assist, which was in the league against the league phase table-toppers, Mumbai City.
#4 Lallianzuala Chhangte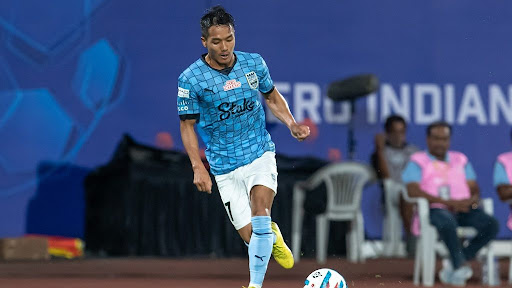 The only Indian on our list, Lallianzuala Chhangte had a big role to play in Mumbai City's sensational run in the league phase, where they won 14 of their 20 games and lifted the League Winners' Shield. The Mizo winger scored ten goals, which is the most by any Indian player.
He scored two goals each against Jamshedpur, ATK Mohun Bagan, Goa, and Odisha, while also scoring once each against Bengaluru and Chennaiyin. Chhangte also provided his team with six assists – two against Goa and one apiece against Odisha, Kerala Blasters, NorthEast United, and Jamshedpur.
#3 Greg Stewart
Besides Chhangte, Greg Stewart also was a superb performer for the Islanders. He netted eight goals for his team, but keeping the goal-scoring aspect aside, he also was the perfect playmaker for Des Buckingham's team as he registered eight assists as well.
The Scotsman scored two goals each against Goa and Chennaiyin, while his other four goals came against Hyderabad, East Bengal, Kerala Blasters, and NorthEast United. One fascinating statistic about Stewart is that his eight assists came against eight different teams – Bengaluru, Hyderabad, Odisha, Jamshedpur, Chennaiyin, NorthEast United, Goa, and East Bengal.
#2 Diego Mauricio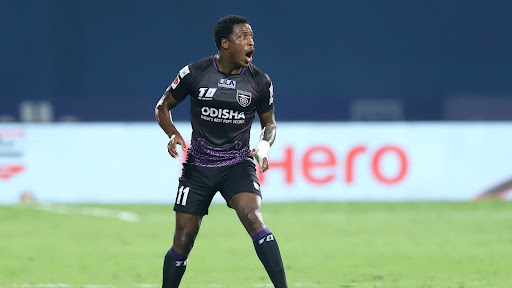 Though he was tied on 12 goals with Dimitri Petratos and Silva, Odisha's Diego Mauricio won the Golden Boot award for playing fewer minutes. The Brazilian proved that he is not past his prime at all, after a poor 2021-22 ISL season for Mumbai City where he scored just three league goals.
Mauricio scored a brace in his first match for Jamshedpur, whereas in the second half of the season, he also got braces against Mumbai City and East Bengal. Besides that, he scored in both legs against Chennaiyin and got a goal each against Bengaluru, Goa, Hyderabad, and NorthEast United.
Two of his four assists came in the six-goal thriller against East Bengal, while he also assisted in the reverse fixture against the Torchbearers. Mauricio's other assist came against the Highlanders.
#1 Dimitri Petratos
Silva, Chhangte, Stewart and Mauricio share one similarity – all of them are seasoned figures in Indian football. But playing only his first season in the ISL, ATK Mohun Bagan's Petratos is topping our list for his fantastic figures of 12 goals and 7 assists.
Petratos scored a hat-trick in the match against Kerala Blasters and has also scored braces against Odisha, and in the final against Bengaluru.
He also scored in both league meetings against the Blues, in the Kolkata Derby against East Bengal, and netted once against Goa and in the playoff against the Kalinga Warriors. Two of his seven assists came against Kerala Blasters, with the other five coming against Chennaiyin, East Bengal, Mumbai City, NorthEast United, and Goa.