The 'Robin Hood' Sheffield United stole points from wealthy Manchester neighbors gaining their second victory in a season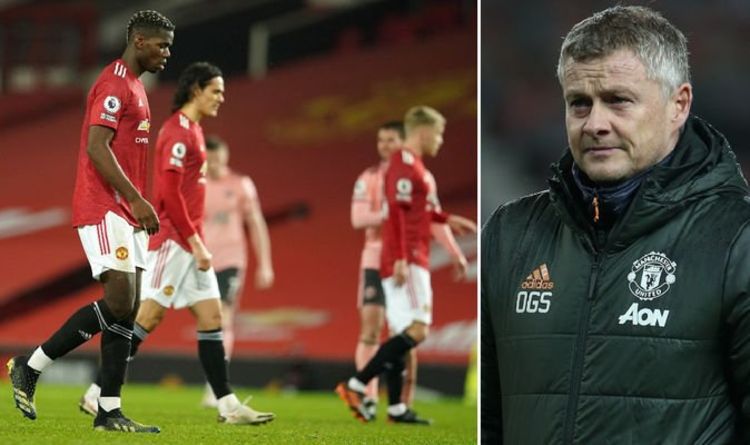 Frustrated players from Manchester and Ole Gunnar Solskjæ after the defeat
United fans had a great start to the year: climbing to first place in the Premier League with the unbeaten streak and knocking Liverpool out of the FA Cup. So before the game against Sheffield United, a team in 20th place with only one win in the league, no one was particularly worried.
But what happened is something no one expected: the first corner of the Sheffield United turned right into a goal. Keane Brien made a good header – and the Spanish keeper didn't reach the ball.
The Red Devils managed to equalize after the energized performance, the goal was also scored after a corner: Alex Telles served and Harry Maguire converted.
Still, instead of a beautiful comeback, a relaxed MU conceded another goal. The Blades managed to perform two similar attacks during literally 10 seconds: Axel Tuanzebe blocked the first shot, but the second one turned into a ricochet – the ball flew right into the crossbar and from it hit the goal.
The long unbeaten streak in the Premier League – not having lost 13 games in a row – was interrupted. It was the longest unbeaten streak in the top five leagues. Now their rivals Man City have the league's longest undefeated streak (11 games). Thanks to this, Guardiola climbed to the top spot even with a match in reserve.
It is also known that Manchester United contacted the police after Anthony Martial and Axel Tuanzebe faced racial attacks on social media after the match.
The club called on authorities to investigate the incident after releasing a statement condemning those who took part in the act.
Tuanzebe, 23, deleted his Twitter account, while Martial has yet to comment.
Sheffield United have registered their first away win against Manchester United since December 1973, ending an eight-game losing run in all competitions at Old Trafford.
All three of Harry Maguire's Premier League goals for Manchester United have been headers from corners. He also completed 21 (out of 22) accurate long balls against Sheffield United, a record in a Premier League match this season.
Bruno Fernandes hasn't scored in four games, and he has only provided one assist during this time.