Striker Luka Majcen made his way towards Churchill Brothers for the next I-League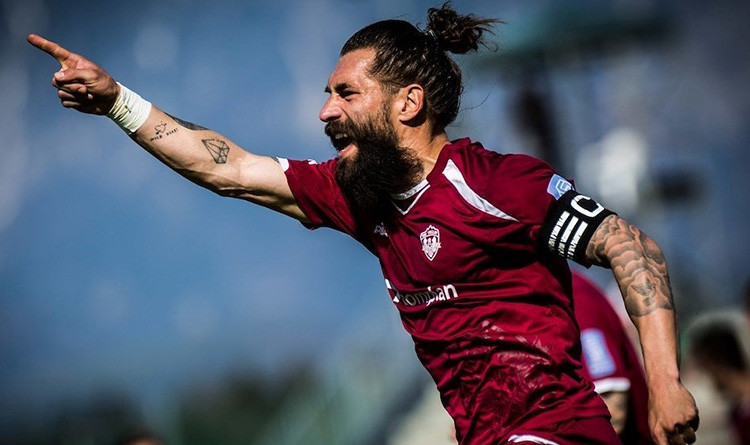 khelnow.com
On Tuesday, the club announced the signing with a social media post in which Luka Majcen introduced himself and expressed his delight in joining the club. The Slovenian U-21 international striker is set to play in the next I-League season with the Red Machines.
The 31-year-old made his last appearance with the NK Triglav Kranj club.
In his video message, the Slovenian striker addressed the club's fans and thanked Alemao family and coach for giving him this opportunity. He feels honored to be a part of the club, having an amazing history in India. He further added that he aims to help the club as much as he can to win the title. The player appeared excited and ended with the phrase, Let's go Red Machines.
Luka Majcen's career flourished in Slovenia mainly. He played for various Slovenian clubs like NK Ivancna Gorica, NK Interblock, NK Rudar Velenje, FC Koper, NK Krka, and NK Triglav Kranj. He joined the NK Triglav Kranj club in 2017 and netted 33 goals in his 96 appearances for the club. Few of the Indian Super League (ISL) clubs were also looking to rope in the experienced striker, but he is now set to play for Churchill Brothers in the I-League.
The last year wasn't pleasant for the club as they finished eighth. For the next season, they signed Santiago Varela, the former head coach of Gokulam Kerala FC. Varela helped Gokulam Kerala win the prestigious Durand Cup. With the new head coach and players like Luka Majcen, Churchill Brothers SC hopes to achieve greater heights in the upcoming I-League.
After the I-League Qualifiers is completed, the Hero I-League is set to begin and will be played in West Bengal behind closed doors as per the safety measures against Covid-19.