Solskjaer: "We didn't live in the WWII but COVID times have been nearly as harsh"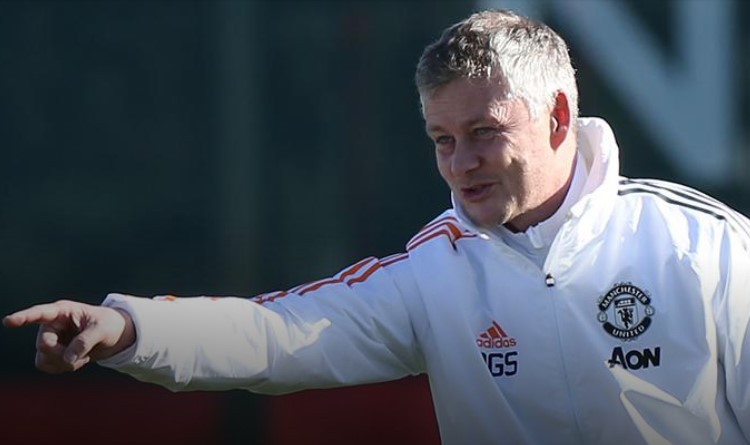 Ole Gunnar during the training session ahead of Wednesday`s match
Manchester United manager Ole Gunnar Solskjær has spoken about how his players, staff and the whole football club have adapted to the 'new normal' conditions.
After Sunday's 0-0 draw against Chelsea, he talked about the 'new reality' of football.
He says he is delighted with how his Manchester United squad have dealt with this pandemic-affected season:
"I don't think anyone has surprised me, because we know what this team is capable of, I'm impressed. The way they handled the whole situation, the whole season, the whole pandemic and not being able to have your social life and have the time to switch off from football… normally, you go and meet your friends, you go to the cinema, you go out for a meal, you go to a concert. Now it's relentless."

"It's Thursday, Sunday, Wednesday, Saturday. I've been impressed. That's the biggest message I've got out there, that this year has been the strangest of all our lives."
"We didn't live in the Second World War, thankfully, but these times and the restrictions have been almost as harsh. The way they've dealt with it? Absolutely brilliant."

– the MU boss told reporters during Tuesday's pre-match press conference. 
Current Premier League table situation:
He also shared some thoughts on the specific pressure as his team lost points and is 12 points behind the top spot, although they were on top after the New Year:
"That's the Premier League. The pressure has not been there at all. Of course, we enjoyed being as close to the top as possible. That's the Premier League for you. That's the quality in the opposition, the quality of the tactics, the standards, the demands of the season. We've played I don't know how many games, we're in the Europa League, we're in the FA Cup, the Premier League and it's the strangest year of all for everyone. So, pressure? No. That's the Premier League."
Manchester United have only two victories in the last seven games.
The Reds face Roy Hodgson's Eagles in a 20:15 GMT kick-off on Wednesday, looking to extend our unbeaten 20-game away run in the league.