Seriton Fernandes: "Very excited to play in the AFC Champions League"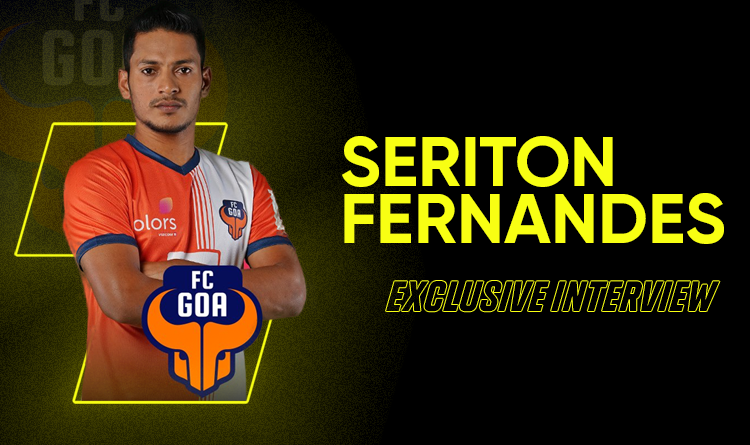 The preparations for the 2020-21 season of the Indian Super League and the 2021 AFC Champions League has kicked off at FC Goa as the club is coping with the loss of long-time head coach Sergio Lobera and several key players poached by Mumbai City FC during the off-season
The record holder for most appearances in the ISL and former club captain Mandar Rao Dessai, key midfielders Hugo Boumous and Ahmed Jahouh, commanding central defender Mourtada Fall have all followed Lobera to join the Islanders squad. ISL's all-time record holder for most no. of goals Coro and the experienced Spanish defender Carlos Pena have also decided to call it an end to their time with the Gaurs.
Right-back Seriton Fernandes is one of the only few senior players alongside midfielders Lenny Rodrigues and Edu Bedia to stay with the re-christened squad and lead the squad to another glorious season.
In an exclusive interview with Mohak Arora of PariMatch News, Seriton Fernandes discussed FC Goa's aims and ambitions, his personal goals for the upcoming season, and praised the fans of the club.
Seriton Fernandes shares his expectations for the upcoming season
​Talking about the club's first season in the AFC Champions League, Seriton said:
"The AFC Champions League is the premier club competition in Asia and we are very excited to play in the tournament and represent the country. In terms of preparations for the AFC Champions League, currently, our sole focus is on the ISL and all our preparations are towards it. We have some really exciting new Indian players in our squad in addition to those with Champions League experience which will help us a lot."
Will FC Goa be able to succeed in all its tournaments?
After topping the ISL table last season, the 28-year old full-back is eyeing success in both the competitions in the new season:
"We have new players and a new coach but the club's goals are the same – to finish at the top of the table. That's the primary target and then we look to the other steps. We hope to win the ISL of course, and do well in the AFC Champions League."
When asked about the club's first two fixtures in the upcoming season comprising of a re-match of the 2018-19 ISL final against Bengaluru FC and a reunion with many of the former teammates in the second match against Mumbai City FC, Fernandes said:
"Every game in the ISL is a tough game, Bengaluru Fc and Mumbai City have good teams and have performed well in the past seasons. We will have to be at our best right from the go. I had a great time playing alongside Mandar and Hugo under the guidance of Sergio, it is common in football for players and the coach to change. I have always shared a good relationship with my coaches and teammates."
Seriton did not miss out on his team either, and spoke out about their staffing and readiness for the upcoming season
The new head coach Juan Ferrando has promoted many young players from the academy and brought in young players from other clubs as well. Praising the club's long-term vision, the club's third captain said
"We have a lot of excellent young talent in our team and that's a testament to the vision of the club. As experienced players, we have to do whatever we can to help these guys feel at home and also to get used to the whole experience of the ISL and the AFC Champions League."
Football without fans at the stadium is a suffer
Talking about playing in empty stadiums without the fans backing him and the team, Seriton concluded on a hopeful note by saying:
"We have the best fans and definitely, it's going to be a different experience to play without them, we will have to get used to it. We know that they will be supporting us from home and it's our job to make them happy by winning matches."