SC East Bengal rope in Jacques Maghoma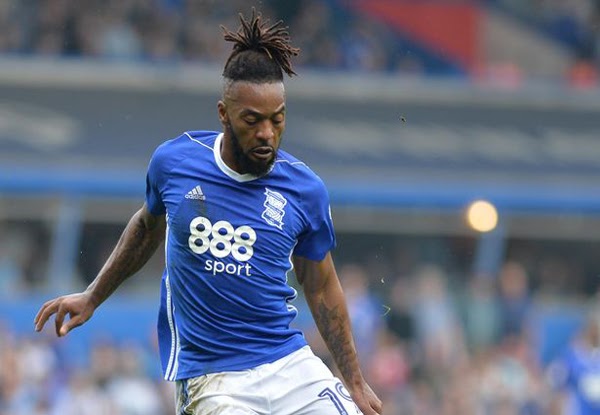 East Bengal Twitter
SC East Bengal has made their second signing of the day as Jacques Maghoma was snapped up by the Kolkata giants.
After signing left-back Narayan Das earlier in the day, SC East Bengal made a statement of intent by signing the Congolese midfielder on a one-year contract.
On signing for the history-rich club, Maghoma said:
"I am absolutely thrilled to start my new chapter with SC East Bengal. I have only heard good things about the club which is 100 years old, and I cannot wait to pull on the red and gold shirt and take the field in the Hero Indian Super League. I am looking forward to joining my teammates in Goa and having a successful season with SC East Bengal. "
Despite the matches are being played behind closed doors, Maghoma's focus is on forming a strong bond with the club's fans.
"I also know the fan base of SC East Bengal and I am so eager to engage with them and repay them for the faith they have in us. As always, I will do my utmost for them."
Maghoma is primarily a left midfielder by trade but can also play in the centre of midfield and on the right side of midfield as well. After spending the early days of his career at Tottenham Hotspur, Maghoma moved to Burton Albion at the age of 22 to get the taste of senior football.
The 32-year old had 54 direct goal contributions in 171 matches for the club before having a brief spell at Sheffield Wednesday. Before moving to East Bengal, Maghoma spent 5 years at Birmingham City and made 180 appearances for the club, scoring 21 goals and providing 22 assists.
The midfielder has 22 senior caps for Congo, playing almost 1500 minutes but has failed to score a goal in international football.
Robbie Fowler has had an instant impact on East Bengal's transfer policy with the majority of the signings coming with no dearth of experience of playing in the top tiers of English football.
With the transfer window closing tomorrow, East Bengal is very close to completing the signing of their seventh overseas player.