Risk of a forced break: Premier League clubs discuss possible pause due to coronavirus outbreak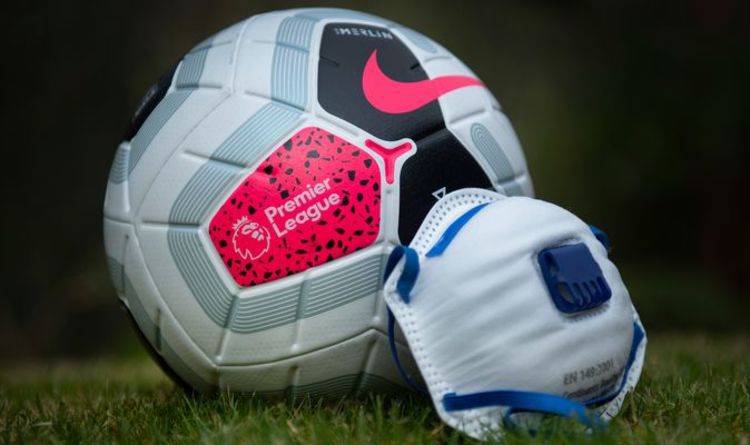 Official ball of EPL with the symbol of 2020, the medical mask
With more and more players testing positive for the virus, and more spikes happening across the country, could the league get suspended again?
English Premier League officials are worried about the current coronavirus situation, it looks like a second wave, especially due to the new strain of the virus that has been identified recently. The reports say it is much more contagious, but there is no information on how badly the disease is progressing.
According to a respected English newspaper, clubs are discussing the possibility of a two-week break. Some top club managers have already discussed the option in informal talks after Man City's game was postponed.
Premier League official account on Twitter:
Man City full statement:

"After the latest round of Covid-19 testing, the club returned a number of positive cases, in addition to the four already reported on Christmas Day. 
With the security of the bubble compromised, there posed a risk that the virus could spread further amongst the squad, the staff and potentially beyond.
Based on strong medical advice the Premier League, in consultation with both clubs, have decided to postpone the fixture.
All positive cases involving players and staff will observe a period of self-isolation in accordance with Premier League and UK Government protocol on quarantine. The first team training ground at City Football Academy will close for an indeterminate period, with the squad and associated bubble undergoing testing before any decision is made for training to resume.
Everyone at the Club wishes all of our colleagues a speedy recovery ahead of their return to work, training and competition."
In addition to City's match with Everton, other clubs are also having issues.
It was previously reported that Fulham's game against Tottenham was in doubt. In the meantime, Sheffield United have announced that the game against Burnley will take place despite a number of positive tests in the team. Also the Southampton game will be missed by head coach Ralph Hasenhüttl due to a family member falling ill.
Alongside this, there has been a worsening overall situation with the coronavirus across the UK. In particular, clubs fear potential problems and postponements of matches in the third round of the FA Cup, as a number of lower division teams have already faced postponed games due to the coronavirus (9 matches have been postponed).
Also, the latest test in the EPL revealed 18 cases of the disease, the highest number since August.
The initial outbreak of coronavirus in March caused football worldwide to be suspended for three months.
Regions in the UK have now been placed on a second lockdown as fears have grown over a second wave of the virus.
Recently zones have been created at various levels with the possibility of hosting a certain number of fans at matches, but the clubs have been forced to abandon this idea too.