Revealing candid interview with Lionel Messi: he talked about his love for Barcelona and future plans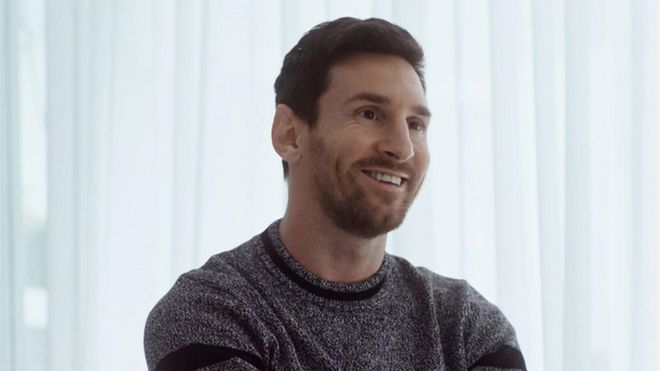 Lionel in the home atmosphere
Lionel Messi rarely talks to journalists, but this crazy year 2020 "forces" him to do so – the Barcelona super-star spoke to Spanish journalist Jordi Evola recently. Leo talked about all the hot topics that happened in his life this year: the "quitting" situation, relationships with Bartomeu and teammates, and his plans for the future. 
Messi about life in Barcelona:
"Barça is my life. I love Barça and Barcelona. I have always given my all for this club." 
"I feel everything for this shirt. Barcelona is my life. I grew up both in the club and in the city. I learned everything here. The club has given me everything, trained me as a footballer and as a person. It was a difficult time, I left everything behind. My life changed completely. But I was just thinking about trying to achieve my dream. And that's why I focused on training, matches and school. Little by little, I made friends." 
Messi said that he has been living in Castelldefels (a suburb of Barcelona) for 10 years and is happy there. It's a small town, but it helps to avoid unnecessary attention – especially when Leo wants to go out with his children.
Lionel describes his life as a bit boring:
"I wake up, have breakfast, take the children to school, train, go home." 
The Argentine says he used to play a lot of PlayStation, but has given it up now – sometimes he can play with his elder son.
"I like being with my kids. I like it when they ask me to play football or something related to sports. I enjoy everything with them. I love spending time with them." 
And yes, Messi is not a member of the school's instant messenger chat for parents. Lionel laughed that it is more for his wife, Antonella.
Lionel with his kids and wife:
The summer of 2020 and the "quitting" Camp Nou situation:
The end of last season was the most difficult for Messi. In an interview, Lionel revealed that he had asked to leave long before the Champions League fiasco – for six months he had been urging Bartomeu to let him go.
"I felt my cycle at the club was over. The kids didn't want to move away from Barcelona, but I felt it was the right decision for my career. I feel like I gave this club everything I could."
The defeat against Bayern Munich (2-8) only convinced Lionel that this was the right thing to do. Messi was even advised to see a psychologist after all the difficulties, but he doesn't want to:
"I don't know. It's difficult for me to take this step, although I understand that I need a psychologist. Antonella [his wife] has insisted many times that it is a necessity. I'm a person who keeps everything inside my head and I don't share it. I've never shared it. I know I need it for what I do, for my daily life. A psychologist would do me good, but I will not go to one." 
In the end, Leo couldn't take it anymore and mailed in a bureaufax:
"It was a way to state officially what I had been saying to the president for six months. To show the seriousness of my intentions, to let everyone know. If necessary, I will do it again."
"Leaving for free last summer? I knew that if we went to court, we would have won. Not just one lawyer told me that, many did. But I didn't want to leave in that way."
He underlined.
He continued talking about the former Barcelona president.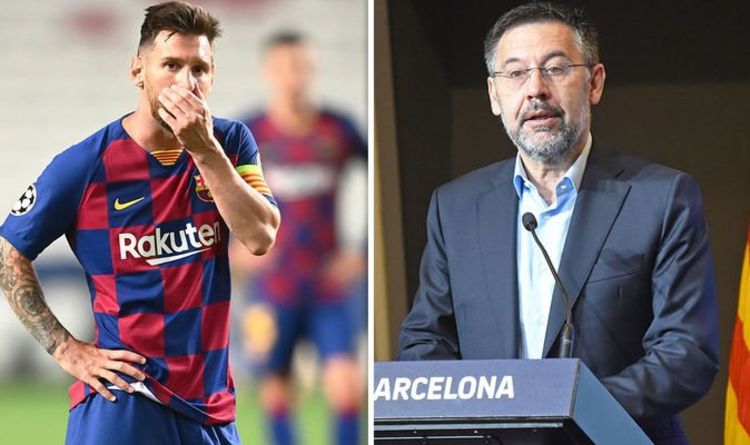 "The president didn't want to let me go and then he started to leak things to make me look like the bad guy. Then everything that happened happened, but I am still calm that I did what was right at that moment." 
Messi said he was appalled at how Bartomeu forced friend and teammate Luis Suarez out, letting him leave for title rivals Atletico Madrid for free, but wouldn't go into details about the lies the former president had told him.
"He lied about many things. Honestly, so many, but I prefer not to go into private things that happened — but I can assure you it was many things over several years."
Messi laughed.
Bartomeu stepped down in October and a new president will be appointed on Jan. 24. Ex-president Joan Laporta and Victor Font are the favourites to replace Bartomeu and will be tasked with trying to convince Messi to sign a new deal. Creating a project to tempt Messi to stay will be tough for the new president given Barca's financial problems.
"The club is very bad [financially], very bad. It's going to be difficult to return to where we were. It won't be easy for the new president to turn things around. I hope whoever wins does things well to get this great club back to where it deserves to be." 
Neymar recently said he would like to play with Messi next season. Messi said he still speaks to the Brazilian — and did so earlier this month when Barca drew PSG in the Champions League — but he doubts a Camp Nou reunion would be economically possible. There is simply no money to pay the transfer fee even if Brazailian agree to reduce his salary.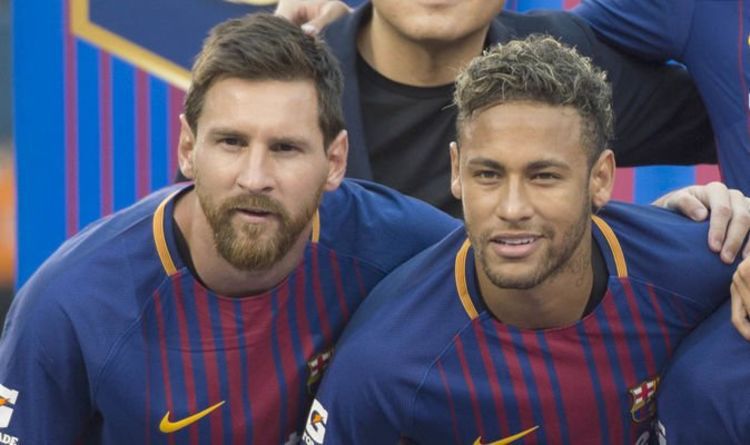 Backing Barca new coach Ronald Koeman Leo added that he wouldn't position himself with any of the candidates but will listen to the incoming president's plans before making any decision on his future.
Manchester City and PSG are the two best-placed clubs to sign him in Europe, but Messi wouldn't be drawn on either, although he did say "it's always been a dream to play in the United States" before he retires:
He also stated that it is impossible for him to leave for Real Madrid or Atlético Madrid. Then he shared his plans about coming back to Barcelona "no matter what" when he retires, saying that he sees himself as a sporting director, not a coach, when he retires.

On the 24th of June Lionel Messi turned 33.
Recently, during Barcelona's 3-0 win against Real Valladolid, Lionel Messi scored his 644th goal for the Catalan club, surpassing Pele's long-standing goal-scoring record for a single club.
17 years and 800 games Messi accumulated with FC Barcelona since he made his debut with the first team on November 16, 2003 in a friendly against Porto.