Returning of Virgil van Dijk: essential Liverpool player may be fully recovered by the start of the season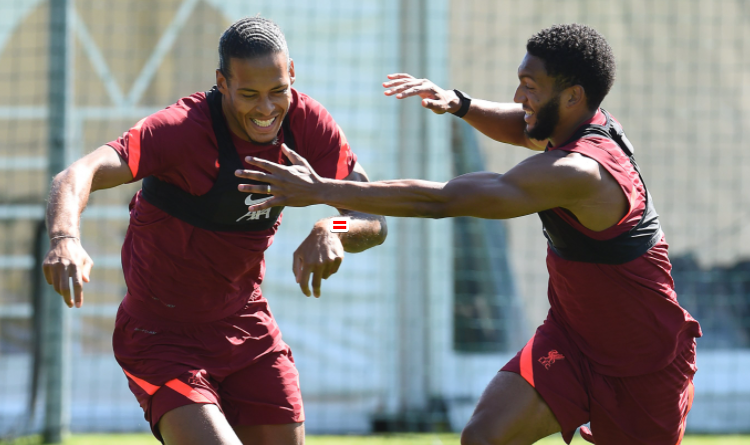 Two Liverpool centre-backs, Van Dijk and Gomez in high spirits during training session
Liverpool head coach Jurgen Klopp has revealed that defender Virgil van Dijk could participate in Thursday's friendly with Hertha. The player has been out of action for almost a year.
The German head coach spoke about his plans for the key defender on the eve of the friendly:
"I hope, I am not sure, that there is the opportunity that Virgil could play a few minutes. He looks really good in training and maybe we can bring him in, but I need to have some final conversations. He looks ready and we will see."
Another defender is reported to have recovered from injury. Joe Gomez is very close to returning.
"If you see the games now as part of their rehab training, that makes sense. Joey is very close. There is no race between the two of them; they had different injuries and stuff like this, but he is very close. If Virgil can play now 20 min then probably Joey can in the game after. We will see. In training they both look really good."

the manager added.
Ozan Kabak, who was loaned out from Schalke 04 last winter, has not found his feet at the club and is now being targeted by Leicester City. His current club is relegated from the Bundesliga and the Turk is now the team's most expensive player.
Don`t miss out 💥: Liverpool has managed to find a replacement for injured centre-backs, who are they?
Van Dijk suffered a leg injury against Everton in October and has not featured since. Gomez has been out for more than 231 days due to the injury – he has been experiencing problems with patella.