Rafa Benitez has become Everton's new manager: Liverpool FC fans are outraged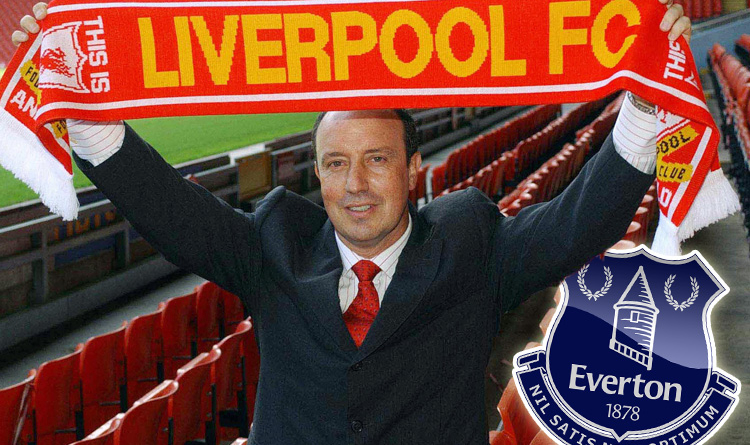 Spaniard spent six years at Everton's Merseyside rivals Liverpool, winning the Champions League and FA Cup
Everton have announced the appointment of Benitez. The former Liverpool coach has signed a three-year contract. It seems to be the perfect replacement for Carlo Ancelotti who moved to Real Madrid.
The coach's last job was with China's Dalian Pro, which he left in January because of the coronavirus pandemic.
In England, the 61-year-old also worked at Newcastle, Chelsea and Liverpool, Everton's principal rival.
The appointment has stirred the minds of supporters: the Toffees fans have threatened him by putting up banners in front of the house, while Reds fans consider Benitez a traitor.
The Spaniard calls Everton a "little club" in a post-match interview 10 years ago:
Times have changed; now he speaks differently about the club:
"I am delighted to be joining Everton. Throughout this process I have been greatly impressed by the ambition shown by the senior representatives at the Club and their desire to bring success to this historic Club. I believe this is a Club that is going places. I'm determined to play a big part in helping this great club achieve its ambitions."
And this is what Everton fans posted in front of Rafa's house in Liverpool when they heard about the signing rumors:
Banners had also been hung outside the club stadium with messages including 'Benitez not welcome' due to the fact he made his name in English football by serving as Liverpool's head coach between 2004 and 2010.
In any case, Benitez is still in shape and is a great coach – in six months without work Rafa managed to look through matches and players every day – he has his own database, in which there are records even from 20 years ago.
He started working out a plan for Everton a long time ago, and he will start to implement it very soon.
It will again be interesting to follow Everton, but it is difficult to predict whether Rafael Benitez will once again be able to change the opinion of those around him.