Praful Patel: India will be officially bidding to host AFC Asian Cup 2027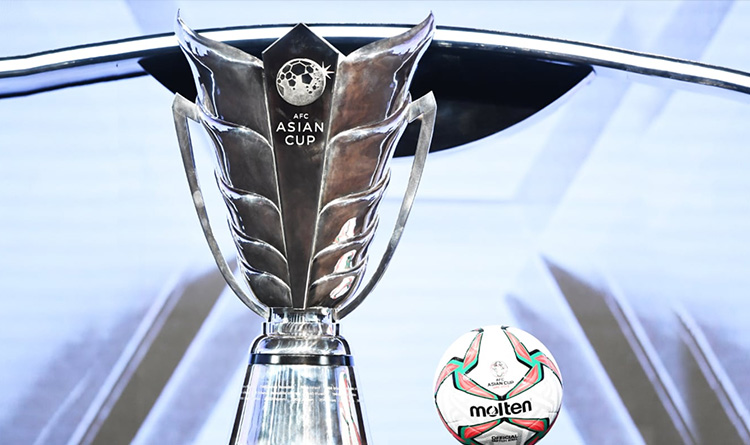 AFC
On Thursday, the AIFF President Praful Patel addressed the Executive Committee Meeting via video conferencing. Patel congratulated the AIFF administration for the Hero I- League Qualifiers' successful completion and talked about the upcoming ISL season.
Praful Patel talked about the upcoming leagues and notified Executive Committee about the move.
The meeting was attended by Mr. Subrata Dutta, the Senior Vice President, and AIFF General Secretary Mr. Kushal Das. Vice Presidents Mr. Manvendra Singh, Mr. Larsing Ming, Mr. KMI Mather, also joined the meeting with other Executive Committee members. AIFF Treasurer Mr. Z Thakur, and Mr. Subash Chopra, the Vice-President, couldn't join in. FSDL General Manager Mr. Chirag Tanna joined as an invitee, and AIFF Technical Director Mr. Isac Doru also made his appearance.
The committee observed a minute's silence in memory of the demised Mohammad Shamsuddin, Mr. Carlton Chapman, Mr. Laishram Manitombi Singh, Mr. SS Waseem, and Shri M Mohanraj. They and bowed their head as a sign of respect for the departed souls. The President appreciated the AIFF administration for doing wonderful work in keeping football and other activities going despite the difficult conditions and congratulated them on the Hero I-League Qualifiers' successful completion. He then mentioned that ISL will begin from November 20 and will be held in Goa, and the hero I-League will be organized in Kolkata. The respective cities are selected because they have multiple venues, Praful asserted.
The committee also congratulated the Hero I-League Qualifiers' winners Mohammedan Sporting. They felt that hosting this season of Hero Youth Leagues wouldn't be possible due to current circumstances.
Sunando Dhar did the briefing talking about the recent observations and thanked Mr. Joydeep Mukherjee, Mr. Subrata Dutta, and the Government of West Bengal for their support. The AIFF President, Mr. Praful Patel, informed that India would officially bid to host the AFC Asian Cup in 2027.