Pickford hires bodyguards to protect his family after a season-ending tackle on Van Dijk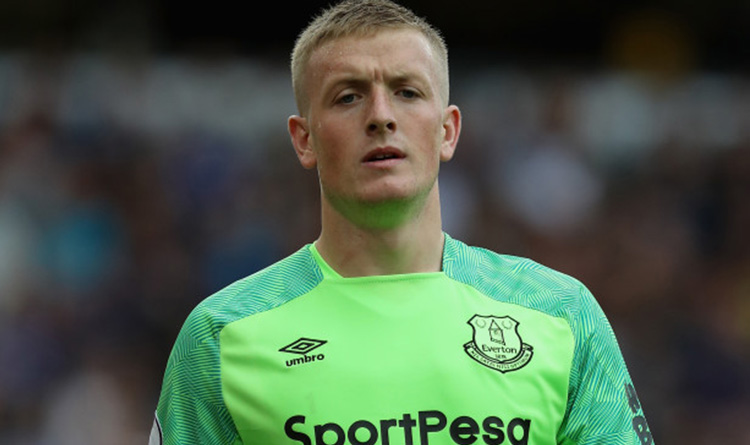 sporttimes.org
Everton goalkeeper Jordan Pickford is forced to hire bodyguards after receiving death threats from Liverpool fans. The England international's needs to secure himself and his family after a tackle on Virgil Van Dijk in Premier League clash against The Reds on 17th of October.
At the very beginning of 2-2 draw in Merseyside derby, Pickford's tackle on Van Dijk resulted in the Dutch international sustaining an anterior cruciate ligament. Two days after, it was reported by Liverpool that their defensive tower requires a surgery. Given the nature of ACL injury, Van Dijk is potentially sidelined for the remainder of the season.
While referee Michael Oliver hasn't awarded 26-year-old a yellow card, the goalkeeper has since been heavily criticized by fans. According to Daily Mail, Everton keeper has received death threats for him personally as well as members of his family.
'Jordan has been shocked by the level of abuse he has received since the match. He is determined to do whatever it takes to make sure his family is kept safe.'

Daily Mail's spokesperson
After receiving a number of threats, Pickford has decided to protect himself and his family with a set of bodyguards. It is also reported that Pickford's family has been recommended to avoid any activity on social media in order to hide his whereabouts.
Liverpool midfielder Georginho Wijnaldum also didn't hide his anger about losing his superstar teammate for the rest of the season:
'We are still devastated about Virgil. After Saturday, none of the players slept. The way Pickford went in on the challenge was, in my opinion, completely stupid'.
Everton's manager Carlo Ancelotti, in turn, has rejected suggestions Pickford's tackle was premeditated:
'It was not to hurt Virgil van Dijk. To say it was premeditated, and this and that, in my opinion, is too much. Virgil van Dijk knows this. Jordan is really sad, really disappointed [that Van Dijk is injured]'
Pickford has conceded nine goals in six appearances this Premier Leagues season. The 2-0 loss to Southampton at the weekend keeps Toffees on top of the table, while Liverpool has an equal amount of point, yet worse goal difference.