Paris Saint-Germain vs Bayern Munich: Prediction and Preview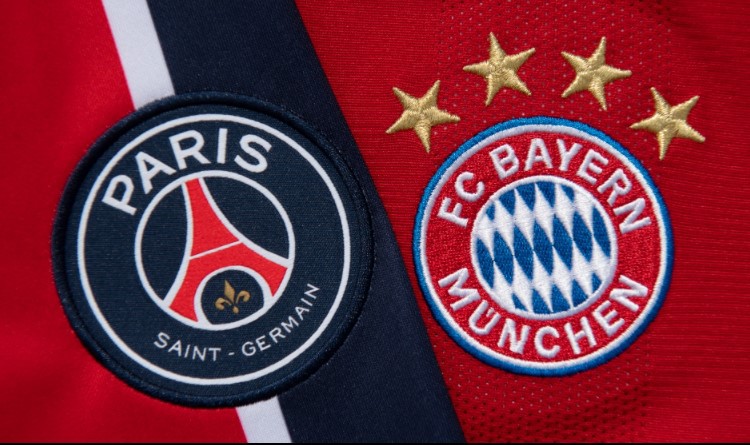 The second leg of the Champions League quarter-final between Bayern and PSG will be played on 14 April
What we have before the second quarter-final match is a hope to see the real action as Bayern will fly to Paris with real anger and passion to make a comeback, the first match ended with a score of 2-3, but PSG managed to make just 4 shots on target which reflects not the clinical efficiency in finishing but a bit of luck shined to Parisians, Munich side need to accumulate all their power and push as hard as they can to break the scenario.
Don`t miss out 💥: PSG beat Bayern in the blockbuster clash thanks to superb Neymar-Mbappe link.
First-leg highlights:
Paris Saint-Germain News & Current Form:
PSG's 3-2 victory in Munich is not a sensation, given a number of circumstances. Still, it must be acknowledged that the Parisians were lucky in their first game against Bayern.
Despite the absence of main attacking force Robert Lewandowski and Serge Gnabry, Bayern considerably outclassed their opponents in terms of total shots on target. Hans-Dieter Flick's team dominated the French side most of the time, but at the same time, the world's best club had big problems with realizing their chances. Plus, as usual, Keylor Navas did wonders, he was just superb.
Well, PSG on the other hand, converted almost everything they created. Two quick attacks by Kylian Mbappe and a sudden run by center-def Marquinhos made Bayern's defence lose its concentration completely.
But the overall impression was that if Bayern had had an optimal squad, Paris would hardly have survived in Munich. PSG's tactical success was completely out of the question. It was just luck.
Bayern Munich News & Current Form:
After a disappointing match against the French champions, Bayern had, as expected, a less-than-expressive game in Bundesliga. On Saturday, the Munich machine shared points with Union Berlin – a 1-1 draw at home.
But that result should come as no surprise. Bayern played with an experimental line-up; Hans-Dieter Flick simply did not want to risk his best players before traveling to the French capital.
Lewandowski will definitely not play in the return leg against PSG. Nothing is yet clear about Gnabry but, at least, there have been no reports that he has tested negative for coronavirus.
Another loss for Bayern is Nicklas Süle. This huge defender was injured in the first game. His absence is unlikely to be critical, though. Moreover, heavy Süle is clearly not the best choice to play against the incredibly quick and agile Mbappe and Neymar.
Leon Goretzka, one of Bayern's key players in midfield, was also injured at the time. However, in his case, according to the German media, there is the hope of recovering in time for the second match.
Paris Saint-Germain vs Bayern Munich Head-To-Head Record:
Wednesday's game represents the 11th meeting between Bayern and PSG in all competitions, with the French champions boasting six wins compared to Bayern's four, and there is yet to be a stalemate in this pulsating tie. Bayern's most recent visit to the Parc des Princes ended in dismay, as goals from Neymar, Edinson Cavani and Dani Alves saw PSG ease to a 3-0 win in the group stage of the 2017-18 tournament. In total, Bayern have tried and failed four times to get the better of PSG on their own turf, and they have only managed to find the back of the net once in that time, with Markus Babbel netting a consolation in a 3-1 loss during the 1997-98 competition.
Bayern Munich last matches: W-W-W-L-D
Paris Saint-Germain last matches: W-W-L-W-W
Paris Saint-Germain vs Bayern Munich Predicted XI:
Bayern Munich Predicted XI (4-2-3-1): Manuel Neuer; Alphonso Davies, David Alaba, Niklas Sule, Benjamin Pavard; Joshua Kimmich, Leon Goretzka; Thomas Muller, Leroy Sane, Kingsley Coman; Chupo-Moting
Paris Saint-Germain Predicted XI (4-2-3-1): Keylor Navas; Layvin Kurzawa, Presnel Kimpembe, Marquinhos, Thilo Kehrer; Idrissa Gueye, Ander Herrera; Kylian Mbappe, Neymar, Angel di Maria; Moise Kean
Statistical preview of the match Paris Saint-Germain vs Bayern Munich:
Bayern reach the Champions League quarter-finals for a record 19th time. It is one less for Barcelona, with which the Munich side previously shared the record.
Bayern have scored at least 2 goals in 18 of their last 19 Champions League matches.
The French side play home with 1 goal advantage. However, PSG's form at home of late has been poor, with Mauricio Pochettino overseeing just one win in five at the Parc des Princes.
Paris Saint-Germain vs Bayern Munich Prediction:
PSG have a minimal advantage of just one goal at the moment. So the odds are still 50-50. If Bayern apply (and they will) the same pressure as a week ago, PSG could lose their nerve. However, given Bayern's injury issues, PSG are favourites to book a place in the next round of the competition and should do so this week. Considering the reputation of both sides, this tie is still very much open and could tip in either direction.
ParimatchNews staff prediction: Based on the stats above, as well as the result of the last match we see both halves: Bayern Munich score (Parimatch gives 2.23 for this scenario).