Nottingham Forest vs Sheffield United. Prediction and Preview. Probable Lineups, Team News, Stats, and more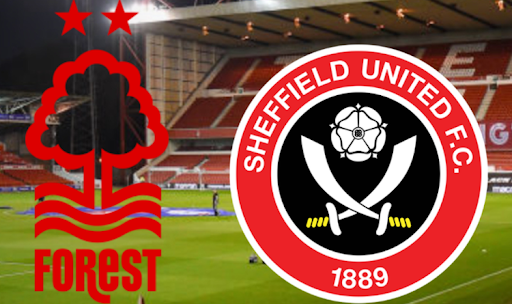 Sheffield United have finally returned to the elite, now they need to prove their worth. Will battle-hardened Foresters be able to stifle the ambitious upstarts?
Nottingham Forest FC will host Sheffield United FC in the English Premier League 2nd round match at the City Ground Stadium in Nottingham Сity, England. The fixture will take place on Saturday, August 19, beginning at 00:15 IST.
Parimatch News will tell you everything you need to know ahead of the upcoming match.
Don`t miss out 👉: 2023-24 Premier League Title Contenders and Battle for Golden Boot
Nottingham Forest News & Current Form:
In September 2021, Steve Cooper replaced Chris Hughton as head coach, with Nottingham Forest at the bottom of the EFL Championship and heading for relegation, but the new manager changed the club's fortunes and secured a remarkable promotion, ending the club's 23-year absence from England's top division.
Even before the ball was kicked in the 2022-23 season, Forest had broken the British record for the most acquisitions made by a single club in a single transfer window, with over 20 new faces appearing at the City Ground.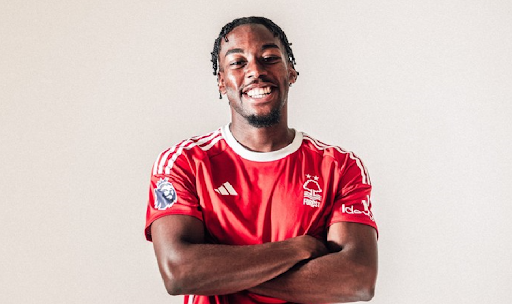 It would seem that the new squad should have won game after game, but in the end the previous season turned out to be a tense one for the team. The Trees fought for survival to the last and still managed to save themselves. Cooper's wards scored 38 points in 38 matches and took sixteenth place in the standings of the championship of England.
Forest were also able to reach the semifinals of the English League Cup. However, they were met there by Manchester United FC, who left no chance to the league newcomer (0:2, 0:3). In the Emirates FA Cup, the team lost at a very early stage.
During the preparation for this season, Steve Cooper's wards played a large number of friendly matches. Wins over Notts County FC (1:0) and Levante UD (2:1) were obtained. The team drew with Eintracht Frankfurt (0:0), but lost to Valencia CF (0:1), Leeds United FC (0:2), PSV Eindhoven (0:1) and Rennes FC (0:5).
The Tricky Trees have gotten off to a losing start in the national championship. The team lost to the London Arsenal FC with the score of 1:2, but almost did not lose to them by xG (0.8 vs 1.1). Incidentally, Nottingham also started last season with a defeat. But in the very next match, they celebrated a victory.
Talking about newcomers to the team, Nottingham Forest have completed the signing of Chris Wood from Newcastle United FC. Before that the player was on loan from Manchester United, however there was a possibility of permanent acquiring, he was bought for 15 mln pounds.
Also, one more player of the Red Devils joined the Tricky Trees – Anthony Elanga. During the 8 years at the previous team he scored 4 goals and assists. American Matt Turner has moved to the City Ground on a four-year contract after one season at the Emirates Stadium. Arsenal sold the player for 7 million pounds.
Sheffield United News & Current Form:
Sheffield United were able to return to the English Premier League at the end of last season. The Blades finished second in the Championship and directly stepped into the elite. They scored 91 points in 46 matches and allowed only Burnley FC to pass them. The team played quite well away in the season 22/23, twelve wins, four draws and seven defeats.
Also, the team from Sheffield quite unexpectedly managed to reach the semifinals of the FA Cup. There they landed on Manchester City, which did not experience problems with the team from the second division, sending into its gates three unanswered goals.
During the training camp Paul Heckingbottom's wards also held friendlies. They achieved victories against Chesterfield FC(2:0) and Derby County FC (3:1), but lost to Rotherham United FC (0:1), Girona FC (0:2) and VfB Stuttgart (0:3).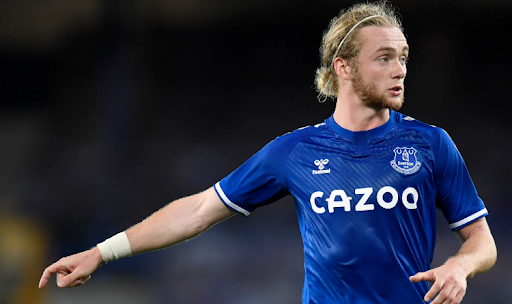 The new season for the team started with a defeat. They lost to Crystal Palace FC (0:1). In fact, the Blades looked very weak. In this match, even the support of their own fans did not help to avoid failure, because in terms of the number of expected goals the rookies failed miserably (0.5 vs 1.9). They had the ball for only 33% of the playing time. In addition, they had only 1 shot on goal in 90 minutes.
The Sheffield-based club also have a couple of new acquisitions, such as Arsenal's Auston Trusty. The London club has agreed to sell the 24-year-old for $5mln pounds. The central defender never played for the Gunners after transferring in 2022.
Coventry City FC, the club that lost the game for promotion, sold Gustavo Hamer to United for $5 mln pounds. He spent three seasons at Coventry in which he scored 19 goals and gave 24 assists in 132 games.
Nottingham Forest form guide: W-L-L-L-D-L
Sheffield United form guide: D-L-L-W-L-L
Don`t miss out 👉: Top 5 Most Expensive Players in World Football
Nottingham Forest vs Sheffield United Head-To-Head Record:
| | | |
| --- | --- | --- |
| Nottingham Forest | Draw | Sheffield United |
| 49 | 35 | 46 |
April 19, 2019: Sheffield United 2 – 0 Nottingham Forest (League Championship);
November 2, 2021: Nottingham Forest 1 – 1 Sheffield United (League Championship);
March 4, 2022: Sheffield United 1 – 1 Nottingham Forest (League Championship);
May 14, 2022: Sheffield United 1 – 1 Nottingham Forest (League Championship Play-Offs);
May 17, 2022: Nottingham Forest 1 – 2 Sheffield United (League Championship).
Nottingham Forest vs Sheffield United Predicted XI:
Nottingham Forest's possible starting lineup (4-3-1-2): Turner; Aurier, Worrall, Niakhate, Aina; Mangala, Danilo; Johnson, Gibbs-White, Elanga; Awoniyi.
Sheffield United's possible starting lineup (3-5-2): Foderingham; Ahmedhodzic, Egan, Robinson; Baldock, Basham, Norwood, Lowe; Traore, Osula, Osborn.
Statistical preview of the match Nottingham Forest vs Sheffield United:
Forest's First XI average age 26.6 yrs, while the value of the squad is $337mln.
United's First XI average age is 26.9 yrs, while the value of the squad is $99mln.
The referee will be Peter Banks. Last season, the referee officiated 21 games at the EPL level and showed an average of 4.33 yellow cards per game (no red cards). In addition, the referee has whistled an average of 23.05 fouls per game.
According to the 22/23 season, the average total of corner kicks in Nottingham Forest matches is 9.5, while in games involving Sheffield United it is 9.6.
Nottingham Forest have won their last 3 home games in the Premier League
Sheffield United have lost 3 of their previous 4 away games in all competitions
Nottingham Forest have won just twice in their previous five meetings in the tournament, drawing twice and losing once.
Over the previous five matches in the tournament, Sheffield United won only two matches and lost three times.
In the last 9 away games in the EPL, the team lost 8 times. In this series, Sheffield United scored only 2 goals.
In each of the last 5 matches involving United less than three goals have been scored.
Nottingham Forest are picking up an average of 2.15 bookings per game, while Sheffield United are collecting 2.1.
Nottingham scored at least 1 goal in all 8 previous league games.
In 9 previous games of Sheffield United in the championship one of the teams did not score.
What has been said before the match:
Gaffer of the Forest Steve Cooper ahead of the second game of the season:
"We can't wait, we actually trained at the stadium today. The club has done brilliantly and invested in a new pitch. So we've had to train down there just so we get used to the pitch – nothing unusual really."
"There is nothing like being at home and certainly at our stadium with the atmosphere we create. But Premier League football is really tough. Home and away you have to give everything to try and get the result you want. Even though we are really looking forward to being at home we are focused on our game."
"It is going to be a tough game on Friday and it is going to be a great atmosphere."
"Every PL team is full of strengths and players that can make a difference in games and Sheffield United will be no different. A promoted team always comes up with momentum. There is a core of players that have been there for a while. We will fully respect that and we will be ready for that but more importantly we will be focusing on ourselves. We are just thinking about how we can be at our best."
"It is our second year. I would not say we are a fully-fledged, established Premier League club. That takes time and hard work. Just because we have done that there is no sort of feeling of 'that's it we're here to stay', we have got to have the mentality of growth. If there is ever a feeling of complacency you will fall short every time. We have got to work even harder and play better than last year, to give ourselves the best chance to grow."
Paul Heckingbottom coaching the Blades about his team's identity and new signings:
"Our identity as a team is gone. I'm just worried about how to replace those who have left. Otherwise, we're going to have to change our style of play. The best way I can describe the situation is that we had only six guys in the squad who played the game that got us to the Premier League. That's why we were so toothless in the attack."
"We definitely need more signings. I have said many times, I think it will go to that final week, final day. I hope it doesn't but we are prepared as a group and as staff for us to do that. I would like it to be done and dusted in the next few days but I am also realistic to know that is not going to happen."
"I was hoping that we would. Still hopeful. Only two days now, so who knows but the work is not going to stop regardless of when the fixtures are. We just have to do it as quickly as we possibly can and get working with the players. Likewise, our planning and preparation for Forest can't stop in the hope we get someone."
Nottingham Forest vs Sheffield United Prediction:
Amidst a faltering inception to the season, where the amalgamation of new talents was a work in progress, Steve Cooper's ensemble began to illuminate the pitch as the campaign drew to a close. This resurgence propelled them to retain their berth within the echelons of the world's mightiest league. Notably, Nottingham Forest's first-round tussle against Arsenal showcased a spirited second-half display, flirting with the prospect of wresting an equalizer. The vibrant ambiance of the City Ground Stadium serves as Nottingham's sanctuary, having yielded just to Manchester United and Newcastle in their prior 15 home league encounters. The hallowed turf resonated with triumph, giving the Reds and Whites 30 of the 38 points accumulated in the previous season. The current trajectory under Cooper's stewardship attests to their steadfast resolve to harness the potency of home soil.
As Sheffield United reclaims its place in England's top division after a two-year hiatus, they enter the arena as underdogs, brimming with the determination to prove their mettle. The Blades have been diligently bolstering their ranks, even as they bid farewell to some of their pivotal figures. The drive to amplify chemistry and elevate their experience at the elite level is palpable. Yet, even with these commendable efforts, they find themselves pitted against the unforgiving cauldron of the Premier League. The enigma of their 19th-ranked squad, in terms of estimated combined value, hinges on their ability to thrive amidst the league's intensity. The quality of their roster and the initial rhythm of their campaign, exemplified by Crystal Palace's 24-time salvo against Foderingham's goal, underscores the uphill battle they face, even against fellow strugglers aiming to stay afloat.
Parimatch News staff prediction:
We say: Nottingham Forest will win – Yes.
Don`t miss out 👉: Manchester City vs Newcastle United: Preview and Prediction