Norway vs Spain. Prediction and Preview. Probable Lineups, Team News, Stats, and more
Norway will host Spain in the UEFA EURO 2024 8th qualification round of Group A match at the Ullevaal Stadium. The fixture will take place on Monday, October 16, beginning at 00:15 IST.
Parimatch News will tell you everything you need to know ahead of the upcoming match.
Norway News & Current Form:
The Norwegians have had a poor start to qualification. In the first three rounds the national team had an away defeat against Spain (3:0) and a home defeat against Scotland (1:2), the team also played a draw with Georgia away (1:1). Afterwards, Norway claimed three victories. As a result, Norway is in third place in Group A having 10 points. The team is 5 points behind the leading Scotland and 2 points behind Spain, which is in second place.
Last Thursday, the Norwegians visited warm Cyprus, where they tested the hosts, who are hopeless underdogs of Group A. The islanders had not gained a single point before the meeting with the Scandinavians, and the Cypriots failed to do so in the last battle.
The Norwegians shipped four unanswered goals to the hosts without even trying hard. In the first half, Alexander Sorloth scored. Then the magnificent Haaland netted 2 goals, scoring on 65 and 72 minutes. And the match was completed by Fredrik Aursnes, who scored on 81 minutes, making the score 4:0, leaving no chance for the hosts.
It is worth noting that Norway and Spain have already met in the qualification for EURO 2024 in March this year. The Red Fury just changed their coach after a disappointing performance at the FIFA World Cup. Luis Enrique left his post and his place was taken by Luis de la Fuente.
In the first official match, the new coach released several players who had already been forgotten about in the national team. Goalkeeper Kepa Arrizabalaga has not played for the team since 2020, defender Nacho Fernandez – since 2018, midfielder Mikel Merino – since 2021, striker Iago Aspas – since 2019.
It must be said that the Norwegians played the match without their main star. Manchester City striker Erling Haaland traveled to the location with the national team, but doctors sent him back to England. The reason was a groin injury. But from the first minutes another center forward – Alexander Sorloth played. In the first half, he softly shot to the far post, from where Fredrik Aursnes fired a shot under the crossbar. Kepa threw his hands up in time and saved the team from a goal.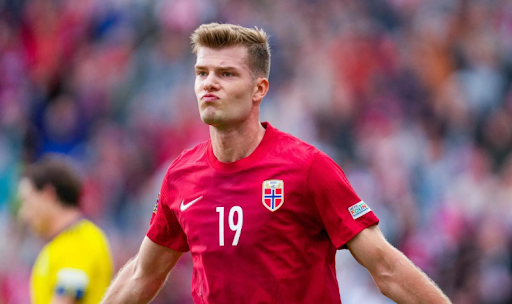 The Spaniards possessed the ball for a long time, but without sharpness at the other team's goal. De la Fuente released several fresh players on the field, but it did not affect the actions of the team in attack. In this segment it seemed that the new coach did not make any dramatic changes in the game of the Spanish national team.
And then it was the debutant's time. 32-year-old striker Joselu came on as a substitute in the 81st minute and showed himself brightly in the allotted time. Until this day, he has never been on the field in the jersey of the Spanish national team. Three minutes after appearing in the match Joselu strengthened the advantage of the hosts. A minute later, the debutant made a double. The final score was 3:0 and it was not a good start for Norway.
It seems that the Scandinavian team needs more than the stars of Arsenal FC and Man City in the form of Martin Odegaard and Erling Haaland. On top of that, the magnificent Scots have unexpectedly interfered in the current qualification arrangements, holding the current European selection unexpectedly successful.
What can the wards of Ståle Solbakken do in the current situation with two points behind the second place and an extra game? Only to demonstrate quality football and hope for fortuna's favor.
Speaking of missing players, defender Fredrik Björkan missed the game against Cyprus, so his participation in the match is in doubt.
Spain News & Current Form:
However, starting the new qualifying cycle for Euro 2024 without losses did not work out. In the first round Norway were beaten without much effort, but the trip to Hampden Park against the Scots turned out to be a fiasco for De la Fuente's team: a 0:2 defeat with a double by Scott McTominay.
After that, the Spaniards took their anger out on Georgia (7:1) and Cyprus (6:0) in September's qualifying matches, but they did not return to the first line – second place in the group with 12 points and a goal difference of 18:3. Victory in the game with Norway guarantees Spain a place in the final part of Euro 2024.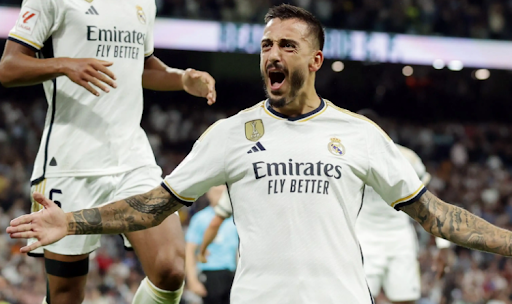 In the last game of qualification, the Spaniards took revenge for the away defeat to Scotland. At home, Spain won with a score of 2:0. All the main events took place in the second half. First, Scott McTominay's goal from a free kick on 60 minutes was not recognized. After the Spaniards improved and scored twice. Alvaro Morata scored on 73 minutes and Oihan Sancet scored on 86 minutes.
Due to injury, 16-year-old Lamine Yamal missed the game with Scotland. The forward has already made his debut for the national team and scored a goal.
Norway form guide: D-L-W-W-W-W
Spain form guide: L-W-W-W-W-W
Norway vs Spain Head-To-Head Record:
March 23, 2019: Spain 2 – 1 Norway (UEFA EURO);
October 12, 2019: Norway 1 – 1 Spain (UEFA EURO);
March 25, 2023: Spain 3 – 0 Norway (UEFA EURO).
Norway vs Spain Predicted XI:
Norway's possible starting lineup (4-3-3): Nyland; Ryerson, Ajer, Ostigard, Meling; Odegaard, Berge, Aursnes; Sorloth, Haaland, Nusa.
Spain's possible starting lineup (4-3-3): Simon; Navas, Le Normand, Laporte, Garcia; Merino, Rodri, Gavi; Torres, Morata, Zaragoza.
Statistical preview of the match Norway vs Spain:
Norway's First XI average age is 26.5 years, Spain's First XI average age is 26.3 years.
Norway won their last 4 matches.
Norway have won their last 3 home matches.
Norway have scored more than a goal in 4 games.
Norway have scored more than two goals in their last 4 games.
Norway scored first in 5 matches.
In 5 home matches Norway conceded in the second half.
After an extremely poor start in the current qualification (one point in three meetings), Norway celebrated three victories in a row with a total score of 9:2.
Spain traditionally score a lot – already 18 goals in five games, which is the second highest score in the current qualification among all Old World teams.
Spain have won their last 5 matches.
Spain have just one win in 4 away qualifying matches.
Spain conceded in 6 away qualifying matches.
Spain scored more than a goal in 6 of 7 qualifying matches.
What has been said before the match:
Head coach of Norwegian team Ståle Solbakken about his team participating in European Championship:
"I look at how we perform. Had the referee blown the whistle after 85 minutes against Scotland, we would have been fantastic and all the work we have done and the progress we have made would have been so much greater."
"I am fully aware that this is a profit-making industry. But we haven't been there since 2000. Are you then going to change style, coach and players to take a new path, or are you going to build on what works? At least we win quite a few football matches and have a high winning percentage. It's not completely crazy."
"Now it goes very quickly until Sunday for both us and Spain. I think it will be an even and close match."
Gaffer of La Roja Luis de la Fuente about the last meeting with Scotland:
"It was offside – we thought it was a foul but in the end it was a disallowed goal so it does not matter either way. We knew Scotland were a strong team, especially at set pieces and free kicks. It was offside they told me – we thought it was also a foul on Unai. Even if that goal had counted I am convinced we would have reacted and won."
"Maybe today we played against the team who are best at set pieces in the group. It is very hard to mark them. They are very strong. They have specialists on these occasions."
"Fortunately we did not concede any goals and we need the same against Norway on Sunday. Norway is different from Scotland. They like to play a bit more which will suit us more."
Norway vs Spain Prediction:
Norway no longer has any margin for error. A tie in the match will almost eliminate their chances of qualifying for the final stage of Euro 2024, while a loss will leave them without any chances at all. For the hosts, the game with Spain will be the decisive one in the entire qualifying cycle. Meanwhile, the Spaniards are approaching the meeting after a very tough match with the eventual leader of the qualifying group – Scotland. Spain managed to snatch victory only at the end of the game at home. Now they are only 3 points away from their main rival. The upcoming match looks like a convenient way to settle matters early. Norway have little chance to repeat the Scots' feat and beat Spain at their home arena, yet the hosts will have scoring chances. Norway have scored in their last 9 qualification games. Spain have conceded in 6 away qualification games.
Parimatch News staff prediction:
We say: Spain will not lose and both teams will score – Yes.
Don`t miss out 👉: Best XI of ISL 2023-24 Matchday 3 ft. Sahal, Petratos, Noah, and Javi