Neymar is ready to rock in Wednesday's Trophée des Champions final against Marseille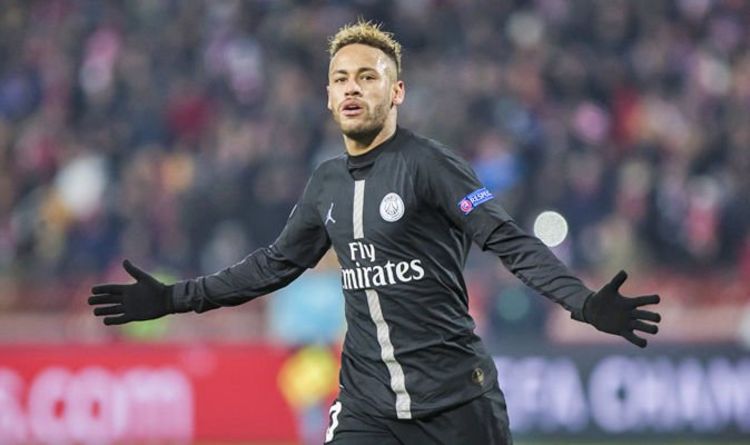 Neymar da Silva Santos Júnior celebrating one of his goals
The new coach of Paris Saint-Germain gave an interview in front of the press on the eve of Trophée des Champions final. There he revealed some of his plans, also he shared his emotions and thoughts about the match saying this meeting has a unique flavor.
"It's a special match, for one thing because it's against our rivals, Marseille. We know what that means, for the fans, for the people who work at the club, and for us. We're proud to represent Paris in these sorts of games. More than the trophy, we know we have to win the game. The most important thing is to win. Our goal is to make our supporters happy. If we win, then yes, we'll pick up a trophy, but for me, I'll be most proud of winning,"

said Mauricio Pochettino.
Ex-Tottenham manager on top stars availability:

"Neymar Jr is available, and we'll decide on Wednesday morning if he plays or not. Kylian Mbappé is in perfect shape. Like for Neymar, we're thinking about various options for tomorrow in order to be as competitive as possible."
Neymar suffered an ankle injury on December 13 after an aggressive slide tackle of Lyon midfielder Tiago Mendes. The forward could not leave the field on his own, he was carried off on a stretcher, crying.
Also, one insight was recently revealed:
"PSG will formulate a first contract extension offer to Neymar, with whom discussions began several weeks ago. The club is optimistic because Neymar wants to stay. Extending Neymar and Mbappé is the top priority of Leonardo and PSG,"

said in a tweet.
The Trophée des Champions (Champions' Trophy), is a French association football trophy contested in an annual match between the champions of Ligue 1 and the winners of the Coupe de France. It is equivalent to the Super Cups found in many countries.
In late January 2001, Pochettino signed for Paris Saint-Germain for an undisclosed fee. He played there for two years.
On 2 January 2021, Pochettino was appointed as the head coach of French side Paris Saint-Germain, there were 2 matches played under him.