Newcastle United vs Southampton. Prediction and Preview. Probable Lineups, Team News, Stats and more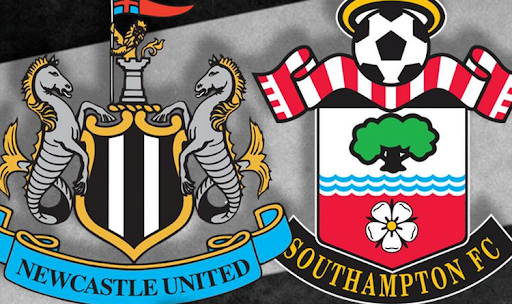 Newcastle United FC will host Southampton FC in the English Football League Cup semi-final 2nd leg match at St James' Park Stadium. The fixture will take place on Wednesday, February 1, beginning at 01:30 IST.
Not only Southampton but also Newcastle United have never won the EFL Cup. They were never even in the finals. But now both teams have a real chance to get this title to their name – only two steps left. Nevertheless, only the most worthy team of the pair will be able to compete for the trophy onwards.
And so far, the Magpies, who have undergone a remarkable metamorphosis, are a little closer to obtaining the tickets to Wembley — the first leg ended with a 0-1 victory. Eddie Howe, who has a significantly reinforced squad at his disposal through the injection of funds from the new owners, expects to finish what he started to bring Newcastle their first trophy in a long time.
Their rivals, the Saints, have already shown that despite the troublesome times and form, they are capable of performing miracles. Nathan Jones' side have already knocked monstrous Manchester City out of the tournament, what's to stop them from doing the same to the Black and Whites?
What can we expect this Wednesday night? Parimatch News will tell you everything you need to know ahead of the upcoming match.
Don`t miss out 👉: Sivasakthi's brace guides Bengaluru to a 3-1 win over Chennaiyin
Newcastle United News & Current Form:
Newcastle began to be called a potential winner after the handover of the legendary club from the stingy Mike Ashley to a fund under the control of the richest royal family in Saudi Arabia was finally formalised a year ago.
At first, though, Eddie Howe had to show his class as a coach, saving his new charges from a more than realistic relegation to the Championship. And after this, the English gaffer has managed to completely turn the tide as this season the Black and Whites are consistently among the leaders in the English Premier League with 39 points. And it should be remembered that there is still half of the season ahead.
The recent FA Cup debacle with Sheffield Wednesday FC (2-1) can be explained by the desire to focus on the fight for the Eurocup zone. Obviously, Eddie Howe and his staff and charges trivialized the decision to just get rid of the extra workload to save their energy for the fight for a return to the long-awaited UEFA Champions League.
But there it was an early stage, while in the League Cup, the final is on the doorstep. So they got their usual away score of 1-0. With that, the Magpies scored the only goal of the game in the 73rd minute, and four minutes later VAR canceled out the return goal of the Saints. Statistically, the teams showed similar results: 44% vs. 56% in favor of the Magpies on possession.
Now, Newcastle doesn't need a win. It won the first match (1-0), so a draw will be enough to qualify for the finals.There is no point in destroying the opponent. It is more important for the players to keep their strength for the next matches. There will be no rotation, but the leaders can leave the field early. With the score at 1-0, Newcastle can even afford to play on the rebound. Their goal is to play in the final, not to assert themselves or prove anything to anyone.
Talkin about the overall pattern, Newcastle have won 40% of their EPL games by the narrowest of margins. Earlier in the same cup it only beat AFC Bournemouth in goal (1-0) and Crystal Palace FC – only in the penalty shootout (0-0 after 90 minutes). And that's at home. Newcastle quite rarely wins by a wide margin.
Coach Eddie Howe commented on the win:
"Tough match, both teams had chances to win, but we know we only did half the job. We created chances, but before the goal the execution was lame. We defended well, Nick Pope again made some great saves, two of them were very important. We're happy with the win, we got it, but 1-0 is a slippery score, nothing is certain yet."
Newcastle midfielder Bruno Guimaraes also thanked the team's goalkeeper:
"We could have scored more, but this one goal against Southampton is very important. I want to thank Nick Pope. I think he's the best goalkeeper in the world."
It has been a year since Bruno joined Newcastle.
"Thank you for making me feel at home from the beginning",

he tweeted on the anniversary.
Newcastle is doing fine defensively, but the team has had some problems lately in attack. It has practically stopped scoring – for example, only 1 goal in the last 4 rounds in the Premier League. In 20 games the Magpies distinguished themselves with only 33 goals. The way out was a transfer: the club's management tried to strengthen the attacking potential with several signings.
But in the end it was possible to take from the sinking Everton FC its leader, young Anthony Gordon. The transfer cost the club £40m, with a further £5m in bonuses. The 21-year-old Englishman has played 16 games in the EPL this season and scored three goals.
Coach Howe commented the transfer:
"I believe he will fit our style of play. He is an incredible athlete and has the ability to run box to box at very high speed. I think he has the athletic durability that we want in our wide players. He has the passion that the fans will feed off but Anthony will have to earn that support."
"He'll give us a lot. He's a young player with huge potential to have a big impact on our season. Very quick, dynamic player. He's versatile and can play on both sides. The best is yet to come from him. He can add something different for us."
In addition to the signing of Gordon, the club also has other news. Kieran Trippier and Newcastle extended his contract. The new contract of the 32-year-old defender of the England national team and the club is until the summer of 2025. This season Trippier scored 1 goal and gave 4 assists in 20 EPL games.
Coach is very grateful for such player:
"It's a fitting reward for the season he's had. He's been outstanding both on and off the pitch, showing real leadership at a difficult moment when he first arrived, and now he's excelled in a team that's doing well. I can't praise him enough for everything he's given the  club."
Also, Liverpool FC and Newcastle are ready to pay a fee of 50 million euros to buy out FC Barcelona star Ousmane Dembele. That was the amount spelled out in the Frenchman's new deal with the Catalans, which he signed in the summer of 2022.
This season, the French team player has played 35 matches for the club and the national team, has not been injured for a long time, but recently dropped out for a month.
Several club players will miss the game against the Saints. Emil Krafth, Matt Targett and Jonjo Shelvey are injured. And Kieran Trippier will not be in the squad due to a red card.
Southampton News & Current Form:
The Saints, like Newcastle, got a new investor in the course of last season. Though not the richest dynasty from the Middle East, but Dragan Solak was considered one of the richest men in Serbia, with ambitions to become the new Roman Abramovic. He seemed to have built his work competently, not just flooding it with money, but actively sponsoring the selection work, which is considered a longstanding trump card of the club from St. Mary's.
But so far the club has become the major disappointment of this Premier League – and how else to evaluate the last, 20th place in the standings of the team, which in the summer was projected to fight for the European Cup, only 4 games won out of 20. It seems like in a little while the team will find itself in the Championship. Longtime coach Ralph Hasenhüttl was fired, despite his many merits. In his place was appointed Nathan Jones. The change of coach is proving to better the team's performance.
In January things got better in the most unexpected way – through away victories over Crystal Palace in the FA Cup (2-1) and Everton (2-1), as well as over Manchester City FC in the League Cup (2-1). On January 28, a double of Romain Perraud (his first goals since the start of October) earned Southampton a trip to the FA Cup 1/8 finals following the reception of Blackpool FC. 
Southampton need to bounce back, but their football is сautious, their coach is a former coach of a club from the Championship, and the match is an away game. It's naive to think the Saints will go all out and attack. They will humbly wait for their chance, and the game will be similar to the one between these teams a week ago. Southampton lost in the score, but not in shots on goal (3:3), but in the total number of shots and possession played almost on par with Newcastle.
While Newcastle scored 33 goals, Southampton did even worse during that time: 17 goals in 20 games.
Recently, a new defender James Bree was signed from Luton Town FC.
Let's talk about the injured and not only. Croatian defender Duje Caleta-Car was red carded for two yellow cards. In addition, the other central defender Lyanko also received a red card in the first semifinal.
Young Spanish defender Juan Larios and his English peer Valentino Livramento are injured. Southampton's main goalkeeper in the previous five seasons, Alex McCarthy, is unlikely to return to action. The right-hander Moussa Djenepo was injured a week ago.
Don`t miss out 👉: ATK Mohun Bagan returns to winning ways by defeating Odisha 2-0
Newcastle United form guide: D-L-W-W-D-W
Southampton form guide: W-W-W-L-L-W
Newcastle United vs Southampton Head-To-Head Record:
| | | |
| --- | --- | --- |
| Newcastle United | Draw | Southampton |
| 44 | 24 | 38 |
March 7, 2020: Southampton 0-1 Newcastle United (Premier League);
November 6, 2020: Southampton 2-0 Newcastle United (Premier League);
February 6, 2021: Newcastle United 3-2 Southampton (Premier League);
August 28, 2021: Newcastle United 2-2 Southampton (Premier League);
March 10, 2022: Southampton 1-2 Newcastle United (Premier League);
November 6, 2022: Southampton 1-4 Newcastle United (Premier League);
Newcastle United vs Southampton Predicted XI:
Newcastle United possible starting lineup (4-3-3): Pope; Trippier, Schar, Botman, Burn; Willock, Longstaff, Guimaraes; Almiron, Wilson, Joelinton.
Southampton possible starting lineup (4-2-3-1): Bazunu; Walker-Peters, Lyanco, Caleta-Car, Salisu; Alcaraz, Diallo; Edozie, Ward-Prowse, Orsic; Mara.
Statistical preview of the match Newcastle United vs Southampton:
Newcastle are without a loss in their last 19 games.
Newcastle are winning their last 3 head-to-head games.
Newcastle conceded an average of 0.40 goals per game in the last 5 games.
Newcastle are scoring an average of 1.00 goals per game in their last 5 games.
Newcastle are without a goal in their last 10 games.
Newcastle are scoring in their last 5 games against this opponent.
Southampton conceded an average of 0.80 goals per game in their last 5 games.
Southampton are scoring an average of 1.20 goals per game in their last 5 games.
Southampton conceded in the last 3 games.
Southampton have scored in 5 of their last 7 games against this opponent.
Southampton have conceded in the 1st half away in 8 of their last 9 matches.
Newcastle United are holding a first-half draw in 5 consecutive League Cup games.
Newcastle United have not conceded in 4 consecutive League Cup games.
What has been said before the match:
Eddie Howe said about the upcoming meeting with Southampton:
"The rhythm you get from playing a game is sometimes better than resting. We've trained well and the players are in a good place. The boys have been together this week and the preparation has been good. Currently we're very pleased."
"I've drilled this into the players: 'this game is by no means over, this tie is not over, it's very much in the balance. We're going to need a top performance and we're going to need the crowd with us from minute one until the end."
"I'm not thinking of the final, I'm thinking of the semi-final. We've got a huge game to play. We respect Southampton and the threats they have in their team and we need to make sure we're at our best."
"This week we'll get a chance to get back on the grass and work on a few things that we need to improve.I will be pleased to do that.We go on to next week and we know that the challenges that we face are probably in part mental."
"We'll have the crowd support behind us, that will be hugely important, but we need to use it in the right way. Their support and passion for Newcastle is unrivaled and it will be great to experience the atmosphere for the next game."
Coach Nathan Jones about the fixture:
"We'll go there with the game-plan, we'll go there to try and be as positive as we can because we know we have to win the game. We can't go there and be cagey or anything and I think that could play into our hands as well because they're a good side, a fantastic side, but it's evenly poised."
"We're not going there three down, it's a real mountain to climb. What we've got to make sure is we start well, be positive and try to get the first goal. If we do that then it's game on."
"But if we open up and concede late on, then we're going there two goals down. We had a real battle and that's what managers do – I sacrifice my ego and literally take the hit from everyone or do we actually go gung-ho and try and get a goal back 10 vs 11 and then potentially be out of the tie."
"That was a really big decision the other day and what we had to do is make sure we go there only one goal down and then go for the second leg. It's 90 minutes to win it, rather than a 10-minute spell of having to contain and making sure the tie doesn't get away from you."
"It's evenly poised, a great occasion with 55,000 on a Tuesday night in a semi-final. It's a test of everyone and, if you really like being tested and you want to do something in football, then these are the tests that you relish."
Newcastle United vs Southampton Prediction:
Southampton fans should have no illusions of qualifying for the League Cup final. At best, the Saints will be able to show a high level of efficiency when it comes to scoring chances from set-pieces, which they have been doing better away recently – the team has scored goals in all four of their previous outings.
However, it must be kept in mind that the Magpies have a rock-solid defence that has conceded just in one match out of the last 10 in all competitions. Southampton, on the other hand, do not score too much, averaging 1.03 goals per game on the season, and the Saints have not scored a single goal in two of their last three. Nor has Newcastle themselves been outstanding, averaging a goal in their last 10 meetings in all competitions.
Newcastle without Trippier could certainly be in for some surprises in defence, as the Saints have one of the youngest and fastest teams in the UK. Still, Southampton's defensive losses, with their current tight schedule and dismal EPL situation (worst team in the league), are decisive for the total outcome of the semi-final duel.
In any case, the Magpies are in top form and will certainly not miss out on the opportunity to play in the final. In the best-case scenario for the guests, the Magpies will win with a minimum margin, but a bigger gap in the scoreline is more likely. It makes no sense for the Saints to go all out, as they need to concentrate on their performance in the league. We believe Howe's protégés will put pressure on their opponents with a help of home stands to clinch a solid win.
Don`t miss out 👉: Dimitrios Diamantakos' brace powers Kerala Blasters to a 2-0 win over NorthEast United
Parimatch News staff prediction:
We say: Newcastle to win with an individual total of more than 1.5 – Yes.