Newcastle United vs PSG. Prediction and Preview. Probable Lineups, Team News, Stats, and more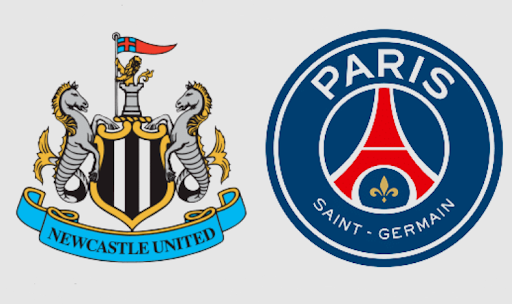 At the moment PSG are leading Group F, while the Magpies share second place with Milan. Will Eddie Howe's wards be able to surprise the opponent and pick up at least one point?
Newcastle United FC will host Paris Saint-Germain in the UEFA Champions League Group F 2nd round match at the St. James Park Stadium. The fixture will take place on Thursday, October 5, beginning at 00:30 IST.
Parimatch News will tell you everything you need to know ahead of the upcoming match.
Don`t miss out 👉: Goa kickstart their ISL 2023-24 campaign with a 1-0 win
Newcastle United News & Current Form:
The huge financial injection into Newcastle last season has finally yielded results. The team is in fourth place in the English Premier League and after a 20-year break returned to the Champions League.
Eddie Howe has played no small part in the success. Having at first glance not the best selection of players, he created one of the brightest and strongest clubs in the Premier League.
And at the start of this drawing of the most prestigious European Cup the Magpies brought an honorable draw from Italy, sharing points with AC Milan (0:0). The Rossoneri had eight shots on goal, compared to just one for the English.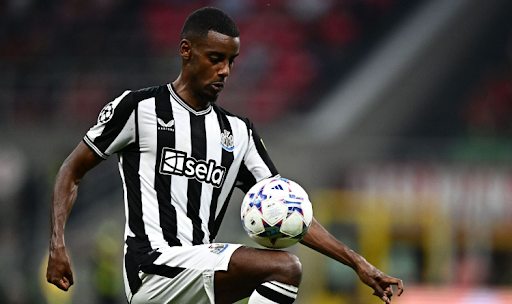 Perhaps, such performance from the team was a reaction to the unknown and nerves – the club has not played in the Champions League for a long time, and many current players have never participated in the European Cup. Therefore, picking up one point away from a legendary opponent seems like a good start.
In the domestic championship, the team is succeeding, although the beginning was not a good one. In seven rounds in the English championship, Newcastle lost only to Manchester City (0:1), Liverpool FC (1:2) and Brighton & Hove Albion FC (1:3). The failures are easily explainable. Firstly, the opponents were the leaders. Secondly, in two of these games, the team from the city of Newcastle-upon-Tyne played away.
After a trip to Italy, the Magpies again showed their class and properly unloaded the clip: scored eight goals to Sheffield United FC (8:0), and also defeated Manchester City in the League Cup (1:0) and Burnley FC in the EPL (2:0). Thus, Eddie Howe's team have not conceded in five consecutive games.
Don`t miss out 👉: Jason Cummings' brace fires Mohun Bagan SG to a 2-1 win over Maziya
PSG News & Current Form:
The Paris club won the French championship last year. In the off-season, Lionel Messi and Neymar Jr. left the team and were replaced by several good performers.
Parisians gave the worst start in Ligue 1 for the last 10 years. In seven rounds they defeated only RC Lens (3:1), Olympique Lyonnais (4:1) and FC Marseille (4:0). It is noteworthy that all three opponents have started the season very poorly and are located at the bottom of the standings. In two of these games, the red-blue played at home.
Also PSG played a draw with FC Lorient (0:0), Toulouse FC (1:1) and Clermont Foot (0:0), lost to OGC Nice (2:3). By their own standards, the club has not scored much. They lead by a solid margin in expected goals, but are only second in Ligue 1 in terms of performance. Enrique's wards have scored four goals less than AS Monaco. They are also in seventh place in terms of expected goals conceded.
The fact is that Luis Enrique favors ball control. The Red-Blues' fast-footed strikers Ousmane Dembele and Kylian Mbappe are more suited to a different style of play. They need more freedom of action and space. With four point losses in seven rounds, they are fifth, although they are only two points behind leading Monaco. 
The Parisians' defense is bad at times. It's even surprising that they managed to win and not concede in the game of the 1st round of the Champions League group stage with Borussia Dortmund (2:0). However, it's worth noting that BVB performed very poorly here. Many have the impression that they lack courage.
Enrique praises Mbappe, the forward is really good. In seven matches, he scored eight goals. But if for 90 minutes he failed to score, located in the relegation zone Clermont, then to open the most reliable defense of the club from Newcastle-upon-Tyne even more unlikely to succeed.
An interesting speech was made by Enrique. According to the Parisians' head coach, there is no team in the Champions League with more potential than PSG. He also added that there are many clubs similar to them, but they will have to work hard to have a real chance. Eddie Howe is ready to knock the socks off the Red and Blue coach.
Newcastle United form guide: L-W-D-W-W-W
PSG form guide: W-W-L-W-W-D
Newcastle United vs PSG Predicted XI:
Newcastle United's possible starting lineup (4-3-3): Pope; Trippier, Schar, Lascelles, Burn; Longstaff, Tonali, Guimaraes; Almiron, Isak, Gordon.
PSG's possible starting lineup (4-3-3): Donnarumma; Hakimi, Marquinhos, Skriniar, Hernandez; Vitinha, Ugarte, Zaire-Emery; Dembele, Kolo Muani, Mbappe.
Statistical preview of the match Newcastle United vs PSG:
Newcastle's First XI average age is 28.1 years, PSG's First XI average age is 25.0 years.
The total value of the squad of United is 598 mln euros, while the value of PSG is 1.03 bln euros.
Istvan Kovacs has been appointed as a central referee for this clash. This season, the match official is averaging 6.5 Yellow Cards and has whistled 23.5 fouls per game.
Five of Newcastle's last eight games have seen fewer than 2.5 goals scored.
In 8 of Newcastle's previous 11 games, both have failed to score.
PSG have lost only one away official match out of their last ten.
Eight of PSG's last 14 UCL away games have seen three goals or fewer scored.
2.33 Yellow Cards on average for the Magpies and 1.25 Yellow Cards average for PSG this season.
Newcastle have not lost in 5 out of 7 previous matches in the Champions League (3 wins, 2 draws).
At least one of the sides has not scored in 4 of Newcastle's last matches in the UCL.
United's uncompromising home series in the most prestigious European Cup has 8 meetings (4 wins, 4 losses).
The French club has not conceded in 7 of the last 9 meetings in the UCL (5 wins, 2 draws).
No more than 2 goals have been scored in 5 of PSG's 7 previous matches in the Champions League.
The Parisians perform worse away in the Champions League than on their home field, failing to win in 7 of their last 9 matches (3 draws, 4 losses).
PSG failed to keep their gates intact in 13 previous away meetings in the most prestigious European Cup.
What has been said before the match:
Gaffer of the Magpies Eddie Howe ahead of the UCL game:
"We're really looking forward to the game. I can't wait to experience the home atmosphere that our fans create here tomorrow. It's going to be a memorable night and hopefully our performance can make it that way too."
"I think it will be a really great moment for the club as a whole. To be back in the Champions League, at home, one of those magical nights in our stadium – I'm really looking forward to it. At the moment it's about focusing on the match and what we need to do to try and win."
"The focus of the players has been excellent, regardless of our opponent. After Milan we immediately had Sheffield United and, of course the result was amazing, but you don't get it unless the determination and collective focus is where it needs to be."
"Man City and Burnley were really tough games but I have to compliment the players on how level they've stayed. No over emotion in any moment, good or bad, so far this season and that's a really good sign."
"It's going to be crucial for us. The away games in this competition are very difficult and we experienced that in Milan. I know we didn't hit the heights of our best performance but I think our success in the competition will be based on what we do at home where we have the backing of our supporters."
Luis Enruqie, recently appointed head coach of PSG, about the opponent:
"Newcastle were the team in hat four that nobody wanted. They're a team that works well and plays well with the ball. They're a complete team with their own philosophy. They'll be playing in front of their home crowd. It will be a great challenge for us."
"I played against Newcastle the last time they were in the Champions League. I remember a spectacular team and a crazy crowd. I scored a goal and they beat us 3-2. But I remember a great fight, and that will be the case again tomorrow."
"Creating a team doesn't mean playing the same players all the time. We're putting together a team that will allow us to implement our philosophy. We always want to field the team that has the best chance of winning, but we have to take fitness into account. I don't want an XI, I want 23 first-choice players."
"They press hard, and every team in the world can suffer under that kind of pressure. We're working on that aspect, but we want to play tomorrow with our identity and our philosophy. We want to implement on the pitch what we work on during the week."
"Nobody in Europe or the world can say that Newcastle can't get past the group stages. They're a team full of quality and they'll be playing in front of their fans. Playing in matches like that is a wonderful thing. And I envy my players who will be on the pitch tomorrow, to be able to play matches like that."
Newcastle United vs PSG Prediction:
Newcastle's 2-0 win over Burnley at the weekend marked their third in a row, with the Magpies going five games in succession without conceding. Eddie Howe and his charges right now deserve words of praise.
As for PSG's fortunes, the headlines are alarming – the Ligue 1 hegemon failed to outplay modest Clermont away. Although Parisians as usual created a lot of chances and by xG the team scored at least two goals. Probably, this result suggests that the French will not approach the match in England as favourites. Granted, this is very comprehensible first and foremost emotionally. However, from the point of view of cold pragmatism, the experienced Luis Enruqie puts on an effective football while having at his disposal an amazing set of resources, so most likely we will soon see a regression to the mean, expected goals will increasingly start to turn into actual ones, meaningful and confident victories will start to appear more and more.
Therefore, it is unlikely that Newcastle will play at home against PSG as they did against the direct candidates for relegation from the Premier League – Burnley – as the Parisians will be aiming to punish for any mistake in defence. Eddie Howe is likely to suggest the opposition will take the ball away and the Magpies will operate on the counter-attack. Yet even in that scenario, PSG have a much better chance. The thing is, although the Magpies goalkeeper – Nick Pope – boasts the second highest number of clean sheets in the top 5 leagues (five with nine games played), but without their leader – Sven Botman – the defence will be much more vulnerable, and this is a very uncomfortable fact considering the seriousness and danger of the attacking threat coming from the visitors. There is a chance that the streak without conceding will be broken. And the absence of Joelinton and Barnes may have an effect as well.
The teams will be playing against each other for the first time in history. Each plays highly competitive football and has excellent performers. Newcastle should be confident on their home pitch, but any attack they make could lead to a counter one, where the quick feet and technique of starboy Kylian Mbappe will play an important role. Lookin at the table situation, a draw will probably suit PSG, although it is unlikely that Luis Enrique will instruct his team to protect a draw, if any.
Due to some parity of power on paper, and therefore a huge amount of uncertainty, it's worth keeping an eye on the Black and Whites' chances of getting more than 4 corners per match. Newcastle have played five games at home this season and in all cases have served at least four corner kicks. PSG had three away games and in all matches the Parisians' opponents have had at least five corners. Newcastle have a lot of tall players, so corner kicks could just help the team make a difference this evening at St James' Park. Despite the fact that in 8 of Newcastle's previous 11 games, both have failed to score, it is likely that the teams will not leave us without goals, although not more than 3 as in eight of PSG's last 14 away games in the Champions League, no more than three resultive shots have been registered.
Parimatch News staff prediction:
We say: Newcastle will serve at least 4 corner kicks, while the match total will be less than 3.5.
Don`t miss out 👉: Best XI of ISL 2023-24 Matchday 2 ft. Luna, Silva, Boumous, and Gogoi