Newcastle United vs Manchester United. Prediction and Preview. Probable Lineups, Team News, Stats and more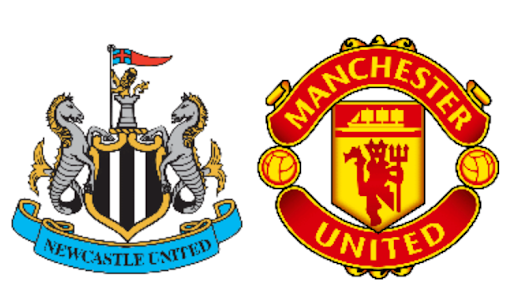 Can Eddie Howe take revenge on Eric Ten Hag putting their third place in the EPL in danger?
Newcastle United FC will host Manchester United FC in the English Premier League 29th-tour match at St James' Park Stadium. The fixture will take place on Sunday, April 2, beginning at 21:00 IST.

What can we expect this Sunday night? Parimatch News will tell you everything you need to know ahead of the upcoming match.
Newcastle United News & Current Form:
We are looking at a team that has made good progress. And for a couple of games it was safe to say that Newcastle United's game was not going well. But Howe has found the right recipes to get out of the mini-crisis, which has not turned into a free fall. Eddie Howe has made a really strong and balanced team out of a large number of quality performers. Now the Magpies are back in contention for the UEFA Champions League.
The team won their last two games in the Premier League by the same score of 2 – 1, the opponents being Wolverhampton Wanderers FC and Nottingham Forest FC. The victories saw Newcastle return to the UCL zone, moving up to fifth with 47 points. Eddie Howe's side are in contention for third place with MU and Tottenham Hotspur FC, only three points between the clubs, but with Spurs having played two more matches.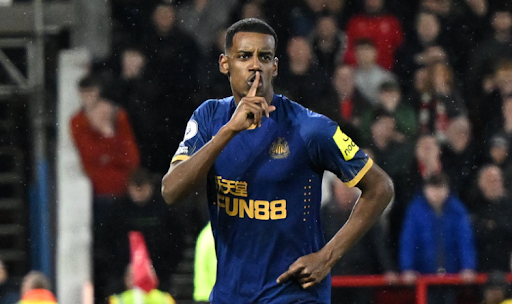 Newcastle had a serious storm in February and March, with just two wins in seven meetings. One of their detractors was just Man Utd, they defeated Howe's men in the English Football League Cup final (2 – 0). Now the Black and Whites will definitely want revenge.
It's worth noting that despite the poor results, Eddie Howe's men still lead the list of the most reliable teams in the current EPL season, conceding only 19 goals. It should also be noted that the club is extremely unyielding at home and has not lost in 21 of their previous 23 matches in the Premier League (14 wins, 7 draws).
The international break may have come at an inopportune time for Newcastle United, who have just started to gain momentum with consecutive Premier League victories after a series of setbacks. Nevertheless, boss Eddie Howe wasted no time in sending his players off for a training session in warm Dubai, where he was really pleased with what the team showed.
The team's infirmary is not empty, unfortunately. Players like Anthony Gordon (ankle injury), Matty Longstaff (knee injury), and Emil Krafth (cruciate ligament tear) continue to recover from injuries. And the last one missed the whole season. In addition, Joelinton will not take to the field due to a suspension.
It is doubtful that Nick Pope, the star of the team who has more than once saved the team from its worst fate, will play in the upcoming game.
Coach Eddie Howe about the players' conditions:
"Nick felt a problem in his thigh after the Wolves game and didn't train in preparation for the Nottingham Forest game but completed that game with a bit of discomfort. He didn't train in Dubai but has done this week so the signs are good."
"Joelinton is a huge presence, not just physically but I think the other lads know how good a player he is so to have him back amongst the squad is a boost for us. The other players, in his absence, have performed very well so it's great to have competition."
"I don't know if Antony will be available on Sunday. He took part in a very small part of training on Wednesday so we'll see how he's responded to that today."
Manchester United News & Current Form:
Manchester United are strong this season, but at times, Erik ten Hag's side lack stability. For example, first, the team is on a long unbeaten streak and thus manages to lose 7 – 0 to Liverpool FC.
Then there was a draw against the rock bottom team in the championship, Southampton FC. In the game with the outsider, the key moment was the suspension of Casemiro back in the first half. But in the rest of the tournament, everything is great. FC Barcelona and Real Betis were knocked out in the UEFA Europa League play-offs, preparations are now underway for the game against Sevilla FC, Fulham FC were beaten 3 – 1 in the Emirates FA Cup and Newcastle were beaten in the League Cup final.
With MU currently sitting third in the EPL, the Mancunians also have two games to go – a win against the Magpies and Brentford FC would leave the runners up trailing. But they are 19 points adrift of leaders Arsenal FC, so the race for the title is no longer relevant this season. The main goal now is to get into the cherished top four going into the Champions League.
This season, the club have earned 20 of their 50 away points in the Premier League. At the same time, the team has a negative goal difference in away games – 17:27. By comparison, the ratio in Premier League home games is 24 – 8.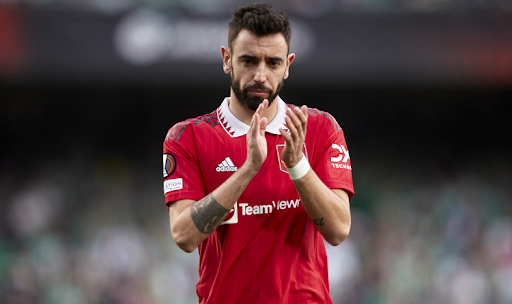 In mid-March, all teams were heading into the international break to allow the national teams to play in the UEFA Euro 2024 qualifying games. United had to devote a lot of time to improving their attack, as they had failed to score in two consecutive games in the Premier League. The last time the Devils failed to score in 3 consecutive games was back in 2020.
United also have a big injury and suspension problem. Alejandro Garnacho (ankle injury), Anthony Martial (thigh injury), Christian Eriksen (ankle injury) and Donny van de Beek (knee injury) are out, with Donny out for the rest of the season.
Casemiro is still serving a suspension for the red card in the Southampton game. Marcus Rashford is also likely to be unable to play.
Coach ten Hag has high hopes for striker's faster recovery:
"I have high hopes that he will be able to play. He has been training but he needs medical attention. He trained individually and joined the group today. We have one more day. I hope he will be ready to play."
Newcastle United form guide: D-L-L-L-W-W
Manchester United form guide: W-L-W-D-W-W
Newcastle United vs Manchester United Head-To-Head Record:
| | | |
| --- | --- | --- |
| Newcastle United | Draw | Manchester United |
| 43 | 41 | 91 |
October 17, 2020: Newcastle United 1 – 4 Manchester United (Premier League);
February 21, 2021: Manchester United 3 – 1 Newcastle United (Premier League);
September 11, 2021: Manchester United 4 – 1 Newcastle United (Premier League);
December 27, 2021: Newcastle United 1 – 1 Manchester United (Premier League);
October 16, 2022: Manchester United 0 – 0 Newcastle United (Premier League);
February 26, 2023: Manchester United 2 – 0 Newcastle United (League Cup).
Newcastle United vs Manchester United Predicted XI:
Newcastle United possible starting lineup (4-3-3): Pope; Trippier, Schar, Botman, Burn; Longstaff, Guimaraes, Willock; Saint-Maximin, Isak, Joelinton.
Manchester United possible starting lineup (4-2-3-1): De Gea; Wan-Bissaka, Varane, Martinez, Shaw; Sabitzer, McTominay; Antony, Fernandes, Rashford; Weghorst.
Statistical preview of the match Newcastle United vs Manchester United:
Newcastle's First XI average age is 27.4 yrs.
MU's First XI average age is 28.0 yrs.
Newcastle are unbeaten in 12 of their last 13 home matches.
Manchester United are unbeaten in their last 7 games.
Manchester United are unbeaten in 12 of their last 14 games.
Newcastle conceded an average of 1.60 goals per game in their last 5 games.
Newcastle are scoring an average of 0.80 goals per game in their last 5 games.
Manchester United are conceding an average of 1.80 goals per game in their last 5 games.
Manchester United are scoring an average of 1.60 goals per game in their last 5 games.
Newcastle United are averaging 1.8 yellow cards per game, while Manchester United are averaging 1.95.
What has been said before the match:
Coach Eddie Howe ahead of the Sunday game with MU:
"The main part of the game is we have to play well. We have to be really good in possession and really good out of possession. The game management stuff has been massively overblown towards us in the media. That's just my opinion."
"First and foremost, we want to be a good football team, but if there are things you can do, as Kieran showed for the penalty, to help your team in certain moments, that are all within the laws of the game, we will try to do it."
"The break was good. It's been good for some players, it gave us an opportunity to rest a couple that were carrying injuries. Fabian Schär is a prime example of someone who played through pain so the break came at a good time for him."
Erik ten Hag is not a fan on Newcastle's game style:
"It is an annoying team to play against so we have to find a way to play against them. They try to annoy you. So we have to make sure we play our game and focus on our game. So it's up to us to get speed in the game and we are also then dependent on the refereeing as well."
"For instance, if you see from the FA, the referees want to play at an effective time. They have the lowest in the league time when the ball is in play and they are quite successful with it."
"We know they like to stall for time. The referees don't like that, they want to maintain the tempo of the game, that's the aim of the Premier League, so they have to be consistent in their decisions and act in accordance with that policy."
"As with every match against Newcastle, we want to dictate, control the game, but we will be playing against a strong opponent, we understand that. They are having a great season under their coach and they have a great style of play. This team is hard to beat. We are looking forward to this challenge and want to prove that we can handle them."
The coach also talked about Sir Alex Ferguson after he was inducted in the Premier League Hall of Fame:
"He set the highest standards and brought the winning attitude. Manchester United is Sir Alex Ferguson. One of his most important qualities is that the team is always above any individual."
Newcastle United vs Manchester United Prediction:
Only three of their last 10 games have seen the Magpies register a match total over 2.5. In half of their matches, both teams have scored, while Howe's side have conceded more than one goal in three of those matches.
As for United, their performance on the road has been erratic, with five wins and three defeats in 10 matches, including the most recent 0-7 thrashing at Anfield. In terms of player losses, both teams are at parity, but the history of the encounters is in Mancunians' favour as they have beaten the Magpies seven times in the last five years.
A slump in Newcastle's play, losses in the squad and difficulties in attack could seriously hamper the home side's plans to score at least some points in their next game. MU, who are used to beating Howe's side, are looking to secure an away win even despite a number of injuries. In the meantime, the Magpies have an inexplicable motivation to get even with the Red Devils for their bitter defeat in the EFL Cup final; the home walls of St. James Park will be of enormous help in this regard.
Don`t miss out 👉: Top 5 defenders of the 2022-23 Indian Super League
Parimatch News staff prediction:
We say: Man Utd will not lose and the match total to be less than 3.5 – Yes.