Top 5 defenders of the 2022-23 Indian Super League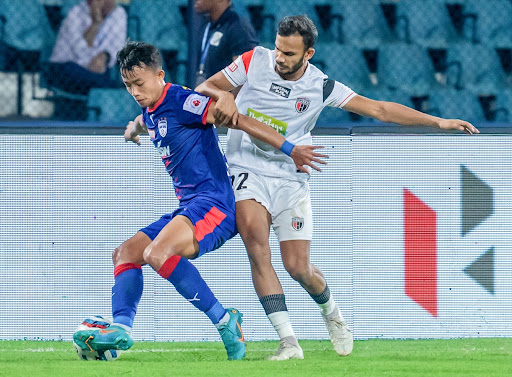 Roshan Naorem had a second successive excellent season for Bengaluru
Sir Alex Ferguson's famous quote 'attack wins you games, defense wins you titles' was proved to be highly relevant for the umpteenth time, this time in the 2022-23 Indian Super League. ATK Mohun Bagan, the team that won the title after months of cut-throat competition, scored just 28 goals in the season, which is the least by one of the top eight teams.
However, the Mariners still managed to win the trophy at the end of the season, because of their brilliant defense which conceded just 18 goals in 24 matches. We saw many top-class defenders in action this season, as the strikers had a hard time finding the back of the net.
Let us have a look at the top five defenders of the season:
#5 Asish Rai
It is indeed strange that Asish Rai has not made any appearances for the senior Indian team, as he has been among the best defenders in the league for two seasons straight. After helping Hyderabad lift the ISL trophy in the 2021-22 ISL season, he played a big part in ATK Mohun Bagan's title win this time around.
He played 24 matches for the Mariners this season, of which, 12 resulted in Juan Ferrando's team keeping clean sheets. The right-back made the most interceptions by anyone in the league (54) and also made 33 successful tackles. As for his attacking output, Asish gave an assist in the 2-0 win over Odisha.
#4 Sandesh Jhingan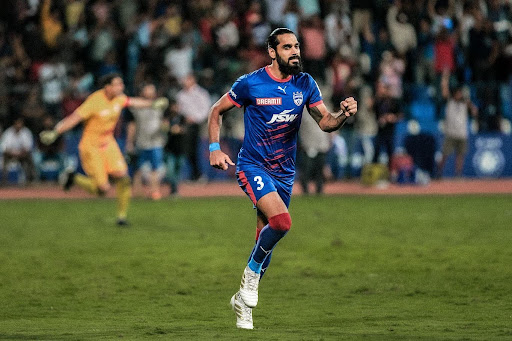 For Sandesh Jhingan, this season was the year of redemption. Although he had attained many highs throughout his career, the centre-back was written off by many after what was a poor 2021-22 ISL season. However, he has made a spectacular comeback in a Bengaluru kit.
In the 22 matches that he played, Simon Grayson's team kept 7 clean sheets. He topped the interceptions chart for his team with 38 interceptions and also ranked third on the list of most successful passes, with 522 completed passes at an average of nearly 25 passes per game.
#3 Odei Onaindia
The second central defender on our list is Hyderabad's Odei Onaindia. When he first arrived in India a couple of seasons ago, the Spaniard did not look too impressive. But he unlocked his best version this time around as Manolo Marquez Roca conceded just 16 goals in the league stage, which happens to be the best defensive record by any team.
Onaindia played a total of 21 matches and kept clean sheets in 12 of those fixtures. He made the most successful passes by any player from the Nizams (675) and also made 23 interceptions. To top it all off, he also got a goal and an assist, which came against NorthEast United and Mumbai City respectively.
#2 Aakash Sangwan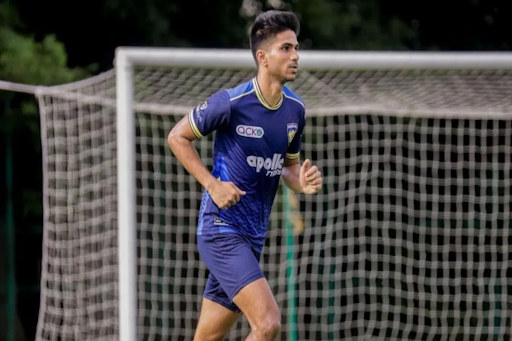 Aakash Sangwan was one of the finds of this year's Indian Super League. Although he is 27 years of age, Aakash was playing his first season in this competition after joining Chennaiyin from the I-League club RoundGlass Punjab. But given the way he played, it seemed that the left-back is a seasoned veteran of the Indian top flight.
The best aspect of his gameplay was his knack to bomb up and down the pitch to link up in attacks, which can be understood by looking at his five assists – against East Bengal, NorthEast United, Jamshedpur, Hyderabad, and Odisha.
In fact, he provided the most assists among defenders in the league. Besides that, he also completed 557 successful passes and made 33 vital interceptions in 19 matches.
#1 Roshan Naorem
After an excellent last season, Roshan Naorem had a superb 2022-23 ISL campaign to prove that he was not another one-season wonder, but a real talent who could become one of India's best full-backs. As Bengaluru made a sensational comeback in the league, Roshan was seen playing a crucial role.
Firstly for his attacking output, the left-back provided three assists – against ATK Mohun Bagan, Goa and Mumbai City. His defensive contribution was also immense, as Grayson's team kept 7 clean sheets in the 24 matches he played. Moreover, he made the most number of successful tackles by any Blues player (35) and also made 33 interceptions.