Napoli vs Roma. Prediction and Preview. Probable Lineups, Team News, Stats and more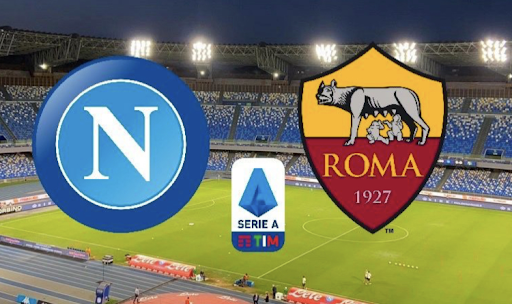 SSC Napoli will host AS Roma in the Serie A 20th-tour match at Stadio Maradona in Naples. The fixture will take place on Monday, January 30, beginning at 01:15 IST.
We are currently on the equator of the Serie A championship. Numerous things happened in this campaign, including scandals in the Juventus camp that dropped them out of the UCL-zone contention (15 points deducted). The situation in the table is already shaping up and we can draw some preliminary conclusions, but don't be too categorical and hasty – there are still 19 games ahead and everything can change radically.
So far, Napoli is leading the standings, having Roma somewhere behind them. Will it be a breathtaking and captivating match or a boring mediocre one? We'll see today. Parimatch News will tell you everything you need to know ahead of the upcoming match.
Napoli News & Current Form:
Last week, Napoli received a splendid gift – Juventus FC lost 15 points for financial fraud and dropped out of the pursuit of Luciano Spalletti's team. The Neapolitans are now having 5 rivals at most, although Atalanta BC, 15 points behind, is hardly taken seriously by anyone. AC Milan are 12 points behind, Inter Milan, SS Lazio and Roma are 13. Jose Mourinho's Wolves could be the ones to shake things up a bit. Of course, it is desirable not to lose in front of the home fans.
The team is very good on all fronts, happy with the quality of the attack and not forgetting about the defense. In the current Serie A there is hardly any competitor who can challenge the leadership of the Neapolitans, given their commitment to every game and the current condition of the players.
In 19 games, the Azzurri have 16 wins and just one loss. It happened on January 5 in a game with Inter, when the Neapolitans looked sluggish and for only the second time this season left the field without a goal (the first time it was 0-2 against Liverpool FC in the UEFA Champions League). After that, Napoli beat UC Sampdoria, defeated Juventus (5-1) and managed to save 2-0 against US Salernitana. In other encounters, Osimhen and Hvicha and their teammates tend to be beastly in attack: in Serie A alone, the team scored 46 goals. At the same time, Napoli have not conceded much – only 14 goals.
The Neapolitans have failed to do so in their last three games against Rome, but you have to discount the fact that Spalletti's side have not been as strong in previous years.
Previously, it often happened that the teams under Luciano Spalletti's leadership finished the first round perfectly, and by the new year they were well ahead of the other teams, but in January, there was no trace of their advantage. It was the same with Inter, and with Roma. Now it is Napoli and the picture is the same. January began, followed by a painful away defeat by Inter, albeit minimal, but uncontested. However, only a few rounds passed, and the nearest pursuers began to have problems as if by click. The crisis overtook Milan and Juventus.
Interestingly, the match will be held in a stadium named after Diego Maradona, who played for Napoli and helped the club win the league title 23 years ago. Fans are so far upset only by the loss of the Coppa Italia. There are still 19 games ahead and anything can happen, the Champions League games will begin. In general, it's too early to award medals, but the trend is clear.
Three years ago, the much-loved Napoli did not exist. What happened during that time? Selection is the key. And so is the right bet on a coach who suits the team in terms of style and is ready for upgrades.
There is an important detail in the team's performance – under Spalletti it has progressed not only over the course of one season, but over the past two seasons as well. If a year earlier they lacked the power to continue the winning streak, now the decline does not come even in the winter, and in the European competitions they managed to become first in the group with Liverpool.
For the second season in a row, Nigerian forward Victor Osimhen is the club's top scorer – the 24-year-old has now picked up even more pace than last year. Only in 15 games of the Italian championship, he scored 13 goals – up to last year's figure he lacks 1 goal. He is also leading the list of scorers in the entire tournament – and other clubs opened up a hunt for him. In the summer, at least Real Madrid CF, Manchester United FC, who need a new center-forward, Arsenal FC and Newcastle United FC will try to sign Victor.
Another leader has just recently appeared in the Napoli squad – we are talking about Khvicha Kvaratskhelia. The Georgian suddenly began to conquer the Italian championship. He regularly appears in the starting lineup, marked by 7 goals and 7 assists.
Roma News & Current Form:
Roma started the season vigorously, was in second place after the opening rounds, but then fell back to fifth or sixth and never climbed higher. Now the team has the opportunity to rise, but an away game against the leader is not the best way to do it. One of the main successes happened in the offseason when they managed to sign
Argentine forward Paulo Dybala. He missed the second half of October – early November due to a hamstring injury. At the FIFA World Cup the Argentine still participated, albeit not as often, and by the resumption of the Serie A he came up in top form. Paulo has been linked with forward Tammy Abraham, also a key player in Mourinho's concept – the two are top and second on the club's goal scoring list.
In five matches, including the Сup game, the Romans have won four, and the draw in Milan (2-2) can be compared to a victory, because the team got back in the last minutes of the match, scoring twice. If you look at the squad, it is quite competitive. There is no club in Italy right now that is head and shoulders above the rest. Right now Roma are in the race to get into the UEFA Champions League zone.
The Yellow and Reds were lucky with the calendar at the beginning of January – they were to play mostly with the middles, and the only significant match was against Milan. After the first round, the Romans have formed a safety cushion in the form of a 9-point gap to Udinese Calcio, who are in seventh place. Meanwhile, the gap from second-place Milan is only 1 point.
Now the Romans have gained a good tone and are going without losses, but in general the club does not look particularly competitive against the top of the table. The Wolves are more pragmatic and rarely enjoy massive attacks or solid results.
Jose Mourinho took charge of the club last season. Initially his job did not go well but this year Mourinho and Roma have an ideal relationship. The players have adjusted to playing defensively. After 19 rounds, Roma have only 16 conceded goals – only three teams have fewer.
Roma's management cannot always resist tempting offers. And now the team is agitated by rumors about the possible sale of midfielder Nicolo Zaniolo to Milan. Roma previously approved the transfer of Nicolo to an English club for 30 million euro, but the Italian himself refused to meet with the sports director of AFC Bournemouth. The Rome club will consider disciplinary measures against the player. 
The 23-year-old midfielder's contract with Roma runs until the summer of 2024. In the current season, Zaniolo played 17 matches in all competitions, scored two goals and made three assists.
Hakim Ziyech from Chelsea FC could be acquired to replace Nicolo. Whatever the case, there has been talk of dissatisfaction with transfer decisions from head coach Jose Mourinho, who has threatened to leave at the end of the season. But rumors can only remain rumors.
Napoli form guide: W-L-W-W-D-W
Roma form guide: W-W-D-W-W-W
Napoli vs Roma Head-To-Head Record:
July 5, 2020: Napoli 2-1 AS Roma (Serie A);
November 29, 2020: Napoli 4-0 AS Roma (Serie A);
March 21, 2021: AS Roma 0-2 Napoli (Serie A);
October 24, 2021: AS Roma 0-0 Napoli (Serie A);
April 18, 2022: Napoli 1-1 AS Roma (Serie A);
October 23, 2022: AS Roma 0-1 Napoli (Serie A).
Napoli vs Roma Predicted XI:
Napoli possible starting lineup (4-3-3): Meret; Di Lorenzo, Kim, Rrahmani, Rui; Anguissa, Lobotka, Zielinski; Lozano, Osimhen, Kvaratskhelia.
Roma possible starting lineup (3-4-2-1): Patricio; Mancini, Smalling, Ibanez; Zalewski, Cristante, Matic, El Shaarawy; Pellegrini, Dybala; Abraham.
Statistical preview of the match Napoli vs Roma:
Napoli's First XI average age 27.5 yrs.
Roma's First XI average age 28.5 yrs.
Napoli are unbeaten in their last 6 games against this opponent.
Napoli are unbeaten in their last 3 games.
Roma won their last 3 games.
Napoli conceded on average 0.80 goals in their last 5 games.
Napoli have scored in 12 of their last 14 games against this opponent.
Napoli have scored in their last 3 games.
Napoli are scoring an average of 2.20 goals per game in their last 5 games.
Roma concede an average of 0.40 goals per game in their last 5 games.
Roma have scored in their last 7 games.
Roma have not conceded in their last 3 games.
Roma are scoring an average of 1.60 goals per game in their last 5 games.
What has been said before the match:
Napoli coach, Luciano Spalletti said on his press conference prior to the fixture:
"Every match is difficult, this one is worth something more because it represents a direct clash and will be a challenge to be savored from a tactical and technical point of view because of the ability and strength of the players on the field on both sides."
"I say bravo to my players because we won the last game in Salerno and it was not at all easy. But I also say that we have to be careful, think about the daily work, keeping the goal in mind but without looking too far ahead to what are the stages that are gradually ahead of us."
"I expect a team that has great players on the roster and has a very practical and concrete coach, who is good at making his players understand what he wants to do during the match. They have players with leg and athletic strength in addition to Dybala who knows very well how to attack spaces."
"Roma knows how to run the ball and they also know how to chase the ball. It is a complete team that is very attentive to the individual episodes that can occur throughout the match. It is a match that can become dangerous if it is not played with adequate aggression and balance. Preventive marking on their restarts will be important and it will be crucial to make few mistakes in the setting phase."
He even congratulated Mourinho on his 60th birthday:
"It would have pleased me if he had invited me to his party, I would have also shown up with a nice present. I will take the opportunity to wish him today, though. Mourinho is a coach who raises the level of soccer as a whole. Best wishes Mou."
Roma coach Jose Mourinho said:
"Congratulations to Napoli – the title is theirs. They deserve it. They have a great coach, great players and did great work in the transfer market in the summer. To be 12 points clear is a lot considering the lack of consistency of the others."
"But if you ask me if we are going there to celebrate that title with them – absolutely not. We are going there to try and get the result we want."
Napoli vs Roma Prediction:
Napoli are unlikely to be prevented from continuing their early championship push although Luciano Spalletti's side have had problems at times, but these can be called occasional slip-ups and bad luck. That said, Mourinho can match the attacking style of the Italian giant with a competent and solid defensive performance involving top-flight performers in the attacking group.
Nevertheless, Napoli are currently far stronger than the rest of the league and are unlikely to falter in front of home stands. Roma play well against even and less classy opponents, but they might be unable to hold their own when they visit the leaders. The Neapolitans are likely to have no problem picking up three points and they will do so in a convincing manner.
Don`t miss out 👉: Ruthless Goa toys around with East Bengal as Iker Guarrotxena scores a terrific hat-trick
Parimatch News staff prediction:
We say: SSC Napoli to win with an individual total over 1.5 – Yes.