Napoli vs Lazio. Prediction and Preview. Probable Lineups, Team News, Stats and more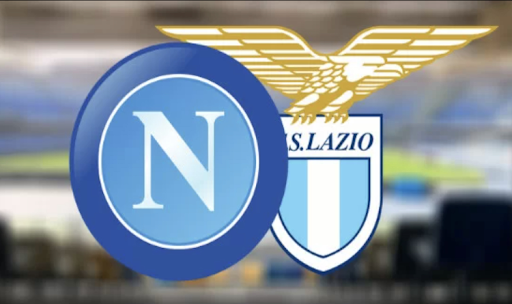 Napoli and Lazio Face-Off in Epic Serie A Battle - See it Now! Will Napoli Continue Their Reign in Serie A or Will Lazio Pull off a Major Upset?
SSC Napoli will host SS Lazio in the Serie A 25th-tour match at Diego Armando Maradona Stadium. The fixture will take place on Saturday, March 4, beginning at 01:15 IST.

This midnight game represents one of the toughest tests awaiting Napoli on their way to being crowned Serie A champions. Although Sarri has been a fan of the Parthenopeans since childhood, he will do his best to overpower Spalletti. Nevertheless, the Romans will be up against one of the best teams in Europe at the moment, and therefore we should not expect the Eagles to cause a sensation in the south of Italy.
What can we expect this Saturday night? Parimatch News will tell you everything you need to know ahead of the upcoming match.
Napoli News & Current Form:
Napoli have only won the Italian championship twice in their history – in 1987 and 1990. Both Scudettos came in the era of Diego Maradona, after whom the club's stadium is now named. Now the Azzurri are incredibly close to a third title. Luciano Spalletti's team, of which Khvicha Kvaratskhelia is one of the leaders, have gone 18 points clear of their nearest pursuers in 24 rounds.
During the Serie A season, the Blues have lost only one match so far. At the beginning of January, the Neapolitans lost to FC Inter Milan (0 – 1). That was followed by eight straight victories, six of which were with no conceded goals. In addition to Kvaratskhelia (10 goals and 11 assists in the league), Nigerian forward Victor Osimhen is their greatest asset, with 19 goals already scored.
The team can only receive 1 serious reproach so far this season. For managing to get knocked out of the Coppa Italia on home soil by the humblest of opponents, US Cremonese. And the underdogs didn't spend too much time in the minority. On the other hand, it's more likely that the Parthenopeans could have simply been relaxed. After all, the club from Napoli got off to a great start in the UEFA Champions League play-offs, winning in Frankfurt am Main. Eintracht Frankfurt FC got off to a frisky start, but in the end, not even Khvicha's unrealised penalty shoot-out prevented a confident win (2 – 0).
After being eliminated from the Italian Cup, Napoli have won seven games, conceding just one goal in them. In their last meeting, the Neapolitans beat Empoli FC away (2 – 0).
Napoli finished the match on penalties as Mario Rui was red carded in the 67th minute. He will miss the upcoming encounter with Lazio. He will be replaced by Mathias Olivera at left-back. Only Giacomo Raspadori is unavailable due to injury, but coach Spalletti can refresh his starting line-up after a busy period in Serie A and European competitions by putting Elif Elmas in midfield. Matteo Politano could also replace Hirving Lozano on the right wing.
Elif stated that his team is not focused on the number of points in the Serie A standings:
"Eighteen points is a big margin but honestly we're not looking at the table because we want to try to win every game we have left. We're playing good football and our aim is to maintain this pace and keep doing what we're doing because we deserve to be where we are."
"We're not getting carried away and we're not going to ease up at all. There are lots of games still to play and to be perfectly honest we're just thinking about the Lazio match and getting three points from that. We have three home games in a row and it would be great if we could put a show on for our fans and secure some big results."
He also praised the team's coach Luciano Spalleti:
"It's a real joy to be coached by Spalletti. I admired when he was at Roma and although I was only young at the time I hoped to get the chance to meet him. When he joined Napoli I was thrilled and you could see straight away how good a coach he is. We're reaping the rewards of his work. We wouldn't have gotten this far if it wasn't for him. He's been so important for our development."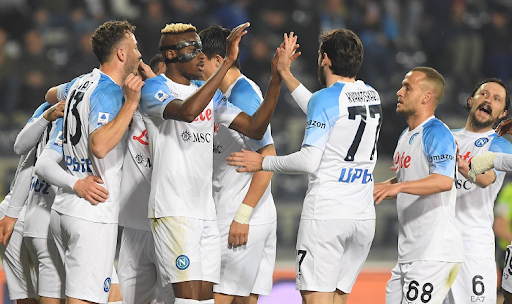 The Neapolitans are currently one of the strongest clubs in Europe and look very solid and organized on all lines. The Blues have the best defensive and goalscoring record in Serie A and are widely regarded as the favorites to win the upcoming game, regardless of their level. The team scores the most and concedes the least, with a goal difference of 58:15.
Don`t miss out 👉: Bengaluru vs Kerala Blasters: Knockout 1- Preview and Prediction
Lazio News & Current Form:
Lazio, on the other hand, look to be in the top four for the season as a whole and so far they are doing well. The Romans, after a disappointing start to the season, started winning again, beating US Salernitana 1919 (0 – 2) and US Sampdoria (1 – 0) and regaining their place in the top four of the table.
The team is two points behind Inter Milan and AC Milan. The goal difference in the championship is 40:19. In terms of reliability of defense the team is in third place, in terms of efficiency of attack in fifth place.
However, the Eagles are not as formidable up front as their opponents, and the away clash factor does not speak in their favor against the leaders. Lazio go into the fight against the Italian league leader on a four-match unbeaten streak, with three wins and a draw.
Furthermore, Napoli are historically uncomfortable opponents for Lazio. In their last four head-to-head encounters, the Eagles have lost four times and in their two most recent encounters in Naples, they were beaten heavily, 0-4 and 2-5. And the Romans also need to distribute their forces, because a few days after this match they have to play in the European competitions.
The club continues to fight in the UEFA Europa Conference League. Immobile's only goal was enough to qualify for 1/16 finals in a game with CFR Cluj. But this tournament is not a priority for the team. The main thing is to take advantage of the situation, including Juventus' problems, and return to the Champions League.
Remarkably, the team from Rome is led by Maurizio Sarri, who won two Serie A silvers and a bronze with Napoli from 2016 to 2018.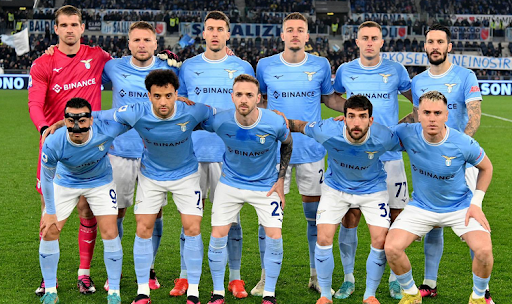 Lazio were forced to urgently bring back Sergej Milinkovic-Savic and Mattia Zaccagni from sickbay to play on Monday. Both must be ready to play in Napoli, while Pedro continues to wear a protective mask to safeguard his broken nose, he has also suffered a hand injury.
Maurizio Sarri must keep his fingers crossed for Alessio Romagnoli to recover for the game at centre-back as Nicolo Casale is disqualified after having too many yellow cards.
Napoli form guide: W-W-W-W-W-W
Lazio form guide: D-L-W-W-D-W
Napoli vs Lazio Head-To-Head Record:
August 1, 2020: Napoli 3 – 1 Lazio (Serie A);
December 20, 2020: Lazio 2 – 0 Napoli (Serie A);
April 22, 2021: Napoli 5 – 2 Lazio (Serie A);
November 28, 2021: Napoli 4 – 0 Lazio (Serie A);
February 27, 2022: Lazio 1 – 2 Napoli (Serie A);
September 3, 2022: Lazio 1 – 2 Napoli (Serie A).
Napoli vs Lazio Predicted XI:
Napoli's possible starting lineup (4-3-3): Meret; Di Lorenzo, Kim, Rrahmani, Olivera; Anguissa, Lobotka, Elmas; Politano, Osimhen, Kvaratskhelia.
Lazio's possible starting lineup (4-3-3): Provedel; Marusic, Romagnoli, Patric, Hysaj; Milinkovic-Savic, Cataldi, Alberto; Anderson, Immobile, Zaccagni.
Statistical preview of the match Napoli vs Lazio:
Napoli are victorious in their last 4 head-to-head games against this opponent.
Napoli are victorious in their last 9 matches.
Lazio are unbeaten in 9 of their last 11 games.
Napoli are scoring in their last 4 games against this opponent.
Lazio have conceded an average of 0.40 goals per game in their last 5 games.
Napoli have scored in their last 9 games.
Napoli are without a goal in their last 5 games.
Lazio have scored an average of 0.80 goals per game in their last 5 games.
Napoli are scoring an average of 2.40 goals per game in their last 5 games.
Napoli have conceded an average of 0.00 goals per game in their last 5 games.
Lazio scored in 5 of the last 7 games against this opponent.
Lazio are without a goal in their last 4 games.
Napoli's top scorers are Victor Osimhen (19), Khvicha Kvaratskhelia (10), Elif Elmas (6).
Napoli have scored two or more goals in 11 home meetings.
Top scorers for Lazio are Ciro Immobile (9), Mattia Zaccagni (8), Felipe Anderson (6).
Lazio have conceded 7 away goals, the best total in Serie A.
Lazio have not scored more than a goal in 8 of their 10 matches.
Lazio have conceded in the first half from Napoli in 6 away games.
At home, Napoli are unbeaten in 18 games.
What has been said before the match:
Luciano Spalletti ahead, Napoli gaffer, ahead of the crucial clash:
"Me and Sarri have certain things that are similar, we both like to wear tracksuits. I also like to wear shoes when I walk. Then there is also the idea of wanting to command the game. We bring with us a culture of hard work and a certain way of being on the pitch, a mindset and some of the characteristics that were started by others and previous players."

Spalletti said about the similarities between him and Sarri. 
"[But the difference is that] I don't like playing defensive football. Yet I have also lost often in my life. Of course, if I don't like such a style I definitely shouldn't install it in my players. I like proactive football, football that people like. The first thing I tried to do as soon as I arrived in Naples was to recreate the love of our fans for both the team and the way we play. And we have achieved this goal."
"Perhaps Sarri is more precise and well-ordered in certain areas of the game. But we are a bit more variable with players who take turns attacking and running away. I think everyone likes the attacking football we are playing".
"Lazio plays like a solid unit in defense, they all move in synchrony. I say that tomorrow it will be important for us to find a gap to try and slot some goals past their firm backline."
Maurizio Sarri dismissed the press conference, saying he had enough to talk to his players in the locker room:
"We're not going to be the sacrificial victim, we're going there with a brave face to attack. We can make mistakes, we can lose, but we must believe in victory all the way."

snippets of what he said in there broke through.
However, Biancocelesti defender Elseid Hysaj did not mind speaking out before the match against the club where he once spent six years:
"It takes courage and awareness to face Napoli. They are a strong team, they are doing great things. In a stadium like the Maradona you need faith, as well as the right attitude, to be able to put them in trouble in their stadium."
"Over time, Napoli have changed their mentality and much more. During my time in the Azzurri, we came close to the Scudetto, all these seasons have helped to achieve the current result. We are also growing and we hope to fight for the same goal. Of my years in Napoli, I have wonderful memories, I hope they can celebrate at the end of the season."
Napoli vs Lazio Prediction:
So far in this 2022/2023 campaign, Napoli have only lost to Inter in the league. In all other encounters, the tournament leaders have been taking points, which is reflected in their blistering 18-point advantage over their nearest pursuer in the Serie A table. For sure, Luciano Spalletti's side are aiming for an early claiming of Scudetto, and there's no way they can afford to slacken their pace right now.
The Neapolitans have regularly beaten Lazio in recent years, winning 6 of their 7 matches at home. There's no reason why the streak might come to an end. The hosts have their strongest performers available. The team is in good shape. The record at the Diego Armando Maradona Stadium is convincing too: 10 wins and a draw in the league. As a matter of fact, the Neapolitans are averaging 2.8 goals per game, and let it not confuse you with the fact that Mauricio Sarri's men are the third least-conceding team in Italy. We all remember well how just a few months ago, the Neopolitans tore apart the league's best defensive side, Juventus (1:5). Back then, the league leaders broke their streak of eight straight league wins without conceding a goal.
Don`t miss out 👉: ATK Mohun Bagan vs Odisha: Knockout 2- Preview and Prediction
Parimatch News staff prediction:
We say: Napoli will win with an individual total over 1.5 – Yes.