Mourinho confirms Tottenham may temporarily boycott social networks because of racist abuse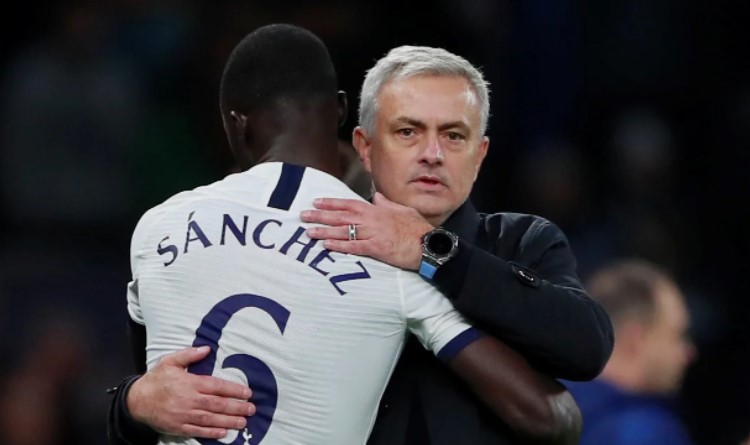 £42 million Davinson Sánchez was Tottenham`s record signing by the year 2017
Tottenham head coach Jose Mourinho has confirmed the club is thinking about temporarily boycotting social media.
Londoner's defender Davinson Sanchez was recently subjected to racial slurs on Instagram, being sent an emoji with a monkey etc.
"The club is thinking, the club is analysing every detail and the club of course wants to make an impact. The decision that the club will be a decision that of course we will accept and support but it is an internal discussion about the sad situation. In relation to Davinson, of course, there is nothing more to add about the sadness of the situation but I would just say he found a lot of love internally because he is a lovely guy and everybody likes him. Everybody supported him and he's fine, cause he's a great guy and everyone loves him. Everyone supported him, he's fine,"

the Portuguese said.
Asked whether he had considered personally quitting social media, the 58-year-old said:
"I didn't think about it. I think the ones that can make an impact on this and resolve the problem are the media giants. I think everything is in their hands to end this sad situation because social media can be fun, it can bring people together, it can bring people from different continents to look like they are living in the same street."
The situation with abuse on social media is one of the most discussed right now, with players being attacked constantly.
Don`t miss out 💥: Liverpool players faced racial insults after Сhampions League game against Real Madrid.
Swansea previously announced that they would be boycotting social media for a week to combat racism and online abuse as their player Jamal Lowe has become the third in less than two months to be subjected to racial abuse on Instagram.
Jose has recently revived his Instagram account to communicate with fans, amassing 1.9 million followers with a series of light-hearted posts.