Marco Pezzaiuoli appointed as the new Bengaluru FC manager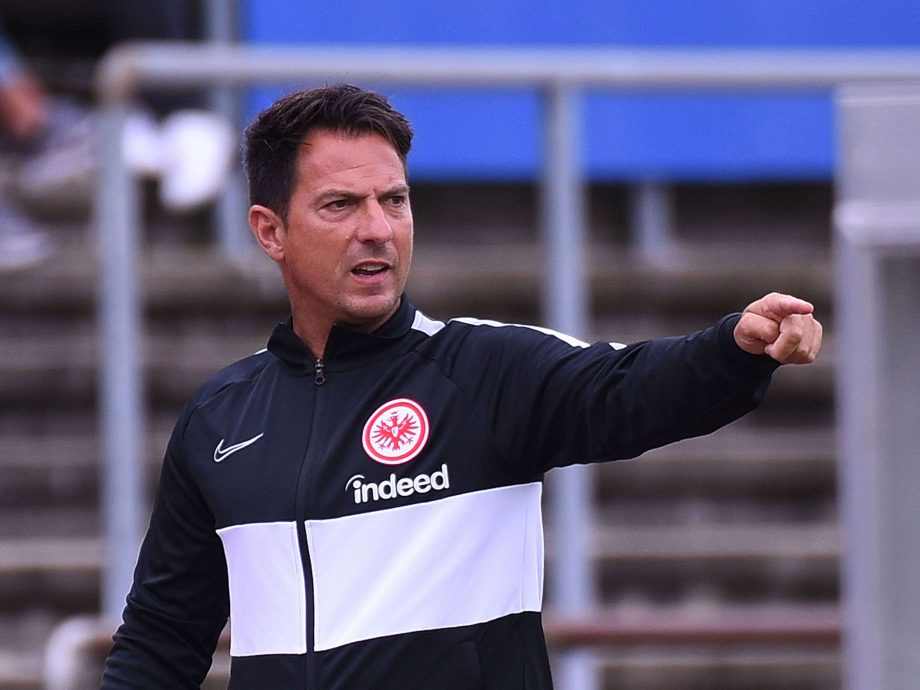 Marco Pezzaiuoli in his time at Eintracht Frankfurt
Bengaluru FC has appointed the former Eintracht Frankfurt technical director Marco Pezzaiuoli as the new head coach of the Blues.
The 52-year old will take charge of the Blues squad in April and his first match would be in AFC Cup preliminary stage on April 14 and would be in charge of the club till the end of the 2023-24 season on a performance-based contract.
The German-born Italian coach was delighted to put pen to paper and is certainly looking forward to sharing his experiences at a new club in a new country. He said,
"I'm very proud to be a part of Bengaluru FC, and excited about the challenge to bring the team back to the top. I am always keen to gather experiences in life and football and to be able to make a difference wherever I go. I'm also keen to share my experience to help Indian football grow. I'm really looking forward to joining the team as soon as I can."
Pezzaiuoli started his career at Karlsruher FC as a youth director and also took on the role of the caretaker manager before leaving for Japan as Suwon Samsung Bluewings came calling for the coach.
After winning both the K-League and the K-League cup for the club as an assistant manager, Pezzauioli returned to Germany to coach the national youth teams. After working as a team analyst for the German national team during the 2008 Euros, the 52-year old was in charge of the Germany U-17 team that won the European Championships in 2009. The title-winning team had many names that have rose to stardom today with the likes of Marc Andre ter Stegen, Mario Gotze, Shkodran Mustafi, and Bernd Leno a regular part of the starting XI in that tournament.
Since then, the 52-year old manager had some unfruitful spells at 1899 Hoffenheim as the head coach followed by a stint in Japan as the head coach of Cerezo Osaka.
The Bengaluru FC Director Parth Jindal talked up the experience of the club's new coach and hopes that he will bring the glory days back at the club. Mr. Jindal said,
"Marco brings with him the tremendous experience of having worked with clubs in the top tier in Europe and Asia, along with a significant stint with the age-group sides of the German National Team. What drew me to appointing him was his intent, organization, and clarity of thought on how he wants to take Bengaluru FC back to where we belong."
Parth further talked about how Marco's appointment is a statement of intent from the club and hopes that the new coach will lead them into the AFC Champions League in his stay at the club. He quipped,
"Our ambition has been to play the AFC Champions League and I believe Marco has the vision and style to lead us there. The senior team aside, his expertise with youth will go a long way in helping us further build on the success of our academy. Marco's appointment is a statement of intent from the club and about how serious we are about bringing Bengaluru FC back to the top."
Club CEO Mandar Tamhane clarified why the club was in no hurry of finding a new head coach and praised Marco Pezzauioli's vision for the club. He said,
"When we parted ways with Carles Cuadrat in the middle of our ongoing Indian Super League season, we were in no rush to find a replacement simply because we had the long-term in mind. As always, we stayed true to our processes and were willing to wait it out till we found the perfect appointment who we thought could lead our vision ahead, and we seem to have found our man in Marco."