Manchester City vs RB Leipzig. Prediction and Preview. Probable Lineups, Team News, Stats and more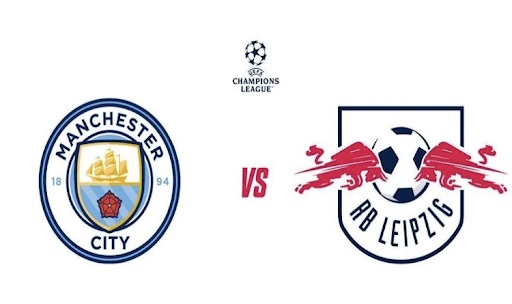 The Bulls want to screw the Сitizens' quest for UCL glory. Do they stand a chance?
Manchester City FC will host RB Leipzig in the UEFA Champions League 1/8 finals match at Etihad Stadium. The fixture will take place on Wednesday, March 15, beginning at 01:30 IST.

City holds the intrigue! Guardiola only managed to squeeze out a 1-1 draw in the opening leg of the Champions League round of 16 сonfrontation against the Germans, and since then, they won four games in a row in England with a combined score of 10-1. Now, the Sky Blues are gearing up for a must-win encounter. Will Marco Rosé's Bulls be able to delight all the City's haters and knock the hosts out of the tournament, or is the return leg at the Etihad a foregone conclusion?

What can we expect this Wednesday night? Parimatch News will tell you everything you need to know ahead of the upcoming match.
Manchester City News & Current Form:
The last time Manchester City failed to get past the Champions League 1/8 finals was in 2017 when France's AS Monaco got in the way. Six years later, Pep Guardiola has no intention of repeating the mistakes of the past and plans to take on Germany's RB Leipzig.
The conditions are very conducive to that – this is a home match, with no away goal rule and a 1-1 draw was recorded in the first meeting. Back then, Kevin De Bruyne was out of action for City, with Jack Grealish stepping in as the leader. The Englishman did not record any action, but it was his interception that led to the Citizens' only goal.
The English fans traditionally expected more from Erling Haaland, but the Norwegian had only 22 touches on the ball throughout the game and failed to seize both of his chances. There are also questions for the coach – Guardiola did not make a single substitution in the Champions League game for the first time in his career.
After the game, the Spaniard publicly praised his team, pointing out that they should not have been expected to win 5-0. However, there were questions about Man City's play. Having an overwhelming advantage and possessing the ball 74% of the time in the first half, the Blues scored the only goal after an opponent's mistake.
In the second half, Leipzig seized the initiative and scored the return goal. It was scored by defender Joško Gvardiol, who headed in a high cross from a corner. He also prompted talk of a move to a more star-studded club. One of the potential options to continue his career is Manchester City.
The Citizens have the best attack in the English Premier League, having scored 67 goals thanks to Erling Haaland, who is responsible for 28. At the same time, Pep Guardiola's side have been excellent in defense (25 conceded) and have not netted more than one goal per game in almost two months. They have won their last three matches without scoring at all. After 27 rounds, the club has recorded 19 wins and four draws, corresponding to 61 points. As a result, it is five points behind the leader Arsenal FC.
Manchester City opened the UCL directly from the group stage, in which they delighted with their traditionally stable performance – the Citizens did not suffer a single defeat while recording 14 points at the same time. The gap to second-placed Borussia Dortmund FC was as big as five points, which is a pretty decent margin for such a tournament. Haaland scored five goals in four games in the first leg – only Mohamed Salah and Kylian Mbappe were better, scoring seven times each.
After the draw with Leipzig, the English have won four games in a row by a combined score of 10-1. AFC Bournemouth, struggling for survival, got four goals, with three of them coming before half-time, effectively settling everything in the first half. After that, a team in the middle of the standings, Bristol City FC, where goalkeeper Nikita Haikin moved from FK Bodø/Glimt in the winter, have got three goals in the Emirates FA Cup. Newcastle, who are currently having some problems with the game, have got two goals in the net.
Interestingly, the most prolific player in this stretch was Phil Foden, who scored four goals and moved into second place on the team's list of snipers this season.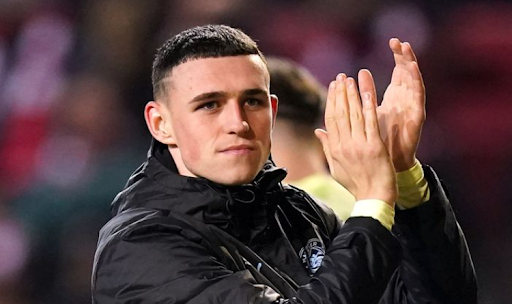 It was also a recent match against Crystal Palace FC, with the scoreboard being 0-0 until the 78th minute. But then Haaland saved the team, scoring from 11 meters. Guardiola also spoke out about Norwegian and his goal from the penalty spot in the last match. The coach remarked with a smirk that Erling should score five goals apiece and if he didn't, he would be under pressure. Pep praised the player for his character because he never gets discouraged even if he fails to score and never gets depressed. Such a positive forward.
City, apart from Benjamin Mendy, have no losses before the UCL match, and all the players are in the ranks, so the team is ready to go to the next stage of the tournament.
Kevin de Bruyne talked about the importance of not underestimating Leipzig:
"The risk of underestimating them is not that big because I think we've played them now three times in the last two years. We already know what kind of team it is. High energy and quality. An intense team. They have that Red Bull DNA where they play a lot of players in the middle."
"They are very aggressive, they know how to make it a tough game and I think they have a lot of quality. They took a step from eight years ago from the second division to playing in the top four and Champions League all the time."
"You can't do this without having so much quality. So, I'm aware of what traits they have, but hopefully we'll manage that tomorrow."
Don`t miss out 👉: Gurpreet's goalkeeping heroics help Bengaluru advance into the ISL final
RB Leipzig News & Current Form:
After the encounter with City, the Red Bulls played unstable: they beat Eintracht Frankfurt (2-1) and Borussia Mönchengladbach FC (3-0), but lost to Borussia Dortmund (1-2). This can be attributed to injuries to key players: top scorer Christopher Nkunku (17+5 in 24 games) and winger Dani Olmo (4+6 in 17 games). And the Frenchman, who barely recovered, picked up a new injury on March 4 and will not help in the upcoming game. Despite the difficulties, Marco Rosé's side made it to third place in the Bundesliga, ahead of SC Freiburg and FC Union Berlin.
Leipzig got off to a poor start in the UCL group stage: they lost their first two games to FC Shakhtar Donetsk (1-4) and Real Madrid CF (0-2), but pulled themselves together and won the remaining four games, including the return leg against Madrid (3-2). That secured second place and a play-off spot.
The Reds are one of the best teams in Germany in terms of offensive and defensive play. Only FC Bayern Munich (71) scored more goals than RB (49) in the Bundesliga. And the club only conceded 29 goals (third place). Since the exclusion of Nkunku and Olmo at the end of January, however, Leipzig have scored only three times in excess of two goals per game. They also conceded a lot – in 11 games, the team failed to get a ball out of the net in only three games.
Given that the start of the season under Domenico Tedesco was very poor,  a chance of making it to the next round of the Champions League is already a success. By the way, the Bulls do not have any strong preference for home matches, the squad performs equally well at home and away.
In the first match against City, Leipzig managed to avoid defeat and rather unexpectedly prevented the visitors from taking away the victory. Such a result leaves the Germans with a chance of qualifying further, which will certainly be the main sensation of the first round of the Champions League play-offs.
In the game with Borussia, Christopher Nkunku, the team's main asset, got injured, and the forward's participation in the Manchester game is highly questionable. However, the German side have men who can score. Timo Werner, Emil Forsberg and even the already mentioned Joško Gvardiol. It was their goals that led to the defeat of Mönchengladbach last weekend.
Before the trip to England, RB have staffing problems: captain Péter Gulácsi, defender Abdou Diallo and midfielder Xaver Schlager are still out injured.
Manchester City form guide: D-D-W-W-W-W
RB Leipzig form guide: L-W-D-W-L-W
Manchester City vs RB Leipzig Head-To-Head Record:
| | | |
| --- | --- | --- |
| Manchester City | Draw | RB Leipzig |
| 1 | 1 | 1 |
September 15, 2021: Manchester City 6 – 3 RB Leipzig (UEFA Champions League);
December 7, 2021: RB Leipzig 2 – 1 Manchester City (UEFA Champions League);
February 22, 2023: RB Leipzig 1 – 1 Manchester City (UEFA Champions League).
Manchester City vs RB Leipzig Predicted XI:
Manchester City possible starting lineup (3-2-4-1): Ederson; Walker, Akanji, Dias, Ake; De Bruyne, Rodri, Gundogan; Mahrez, Haaland, Grealish.
RB Leipzig possible starting lineup (4-2-2-2): Blaswich; Henrichs, Orban, Gvardiol, Halstenberg; Laimer, Haidara; Szoboszlai, Forsberg, Werner; Silva.
Statistical preview of the match Manchester City vs RB Leipzig:
City's First XI average age is 28.9 yrs.
Leipzig's First XI average age is 26.4 yrs.
RB Leipzig are unbeaten in 9 of their last 11 away matches in the Champions League.
Manchester City are unbeaten in their last 4 matches.
Manchester City scored in their last 3 games against this opponent.
RB Leipzig scored in their last 3 games against this opponent.
RB Leipzig have scored in their last 6 games.
RB Leipzig have scored an average of 2.00 goals per game in their last 5 games.
In the last 5 games RB Leipzig conceded an average of 0.80 goals per game.
Manchester City have conceded an average of 0.40 goals per game in their last 5 games.
Manchester City have scored in their last 8 games.
Manchester City are without a goal in their last 3 games.
Manchester City are scoring an average of 2.20 goals per game in their last 5 games.
What has been said before the match:
Citizens' coach Pep Guardiola about staying in contention for all available silverware:
"It's really important to be competing for trophies. It's not just for a bad international break for the guys who don't go to national teams, we want to be alive in three competitions. To have the pleasure of being in Europe and the FA Cup and to be close to Arsenal."
"The Champions League is a lovely competition, so nice. Playing teams in another part of Europe, away from playing the same teams and same stadiums in England. Of course, it's special. It's so nice to show our Club all around Europe."
"When I saw the draw I said Leipzig were a really good team. SSC Napoli, Real Madrid, Liverpool FC – they are really good too – every team in this stage has qualities and strengths.
"Tomorrow in front of our people we have to impose ourselves and win the game. It's easy, not how many goals, it's just to win the game and that's what we have to do."
The Bull's coach Marco Rose ahead of the clash with the English:
"We played against the opponent a few weeks ago and we know what to expect but it sounds easy in theory. In practice against City it was a different ball game. The first half in Leipzig was bad. Our defense wasn't too bad but we hardly had any possession, that was the main issue."
"We want to be more intensive when we defend, meaning we will have a bit more possession, but once we have the ball we need to be a bit more responsible as well. If we only press it will open spaces for them, but if we just defend and don't attack we will concede at some point."
"We need to find the right balance, we need a lot of confidence and courage, and we will need our best match this season."
"Dani coped pretty well with the injury. He is still recovering but he will definitely be a factor in this game, for 25 or even 30 minutes. Dani will not be the Dani that we know but he will be of benefit to us, so we are happy that he is coming back."
Manchester City vs RB Leipzig Prediction:
Leipzig miraculously played out a draw in the first match against Manchester City and now they have chances of advancing to the 1/4 finals, yet they are very slim.
Now, the Germans are well aware that if Haaland didn't score in the first game, he is likely to do so in the second – the EPL top scorer has extensive experience of performances against the Bulls (6 goals in 5 games, the 22-year-old has never produced a bigger tally against any other team). And the Norwegian is feeling great at the Etihad, already breaking Sergio Agüero's home goals record per season, although there is still a third of the season ahead of him. And to avert that danger, they will need to park the bus and they will do just that. Well, with this tactic there is almost no chance of scoring, having to rely on either a perfect execution of the few standards or a horrible occasional mistake from the Sky-Blues.
Even if City can score a goal or two, they will not rush into the attack but rather play to hold on. After all, Pep Guardiola knows how much is at stake this year and he has to go past the Red Bulls and not concede in at least one of the four head-to-head games to give the team some confidence. The Citizens have conceded just 1 goal in their last 4 games in the Premier League. Ah, and the Etihad appear to be a strong fortress for them, with 11 wins in 13 matches at home (EPL's best record).
However, it certainly won't be easy for Manchester, as despite the losses and pressure from the English stands, Leipzig are looking to bite back – Rose's side have not lost in nine of their 11 away games in the Champions League. Thus, Man City's victory will not necessarily be comprehensive, but it will still be a fascinating one.
Don`t miss out 👉: ATK Mohun Bagan vs Hyderabad: Preview and Prediction
Parimatch News staff prediction:
We say: Manchester City will win and the RB Leipzig individual total will be less than 0.5 – Yes.