Manchester City vs Atlético Madrid. Prediction and Preview. Probable Lineups, Team News, Stats and more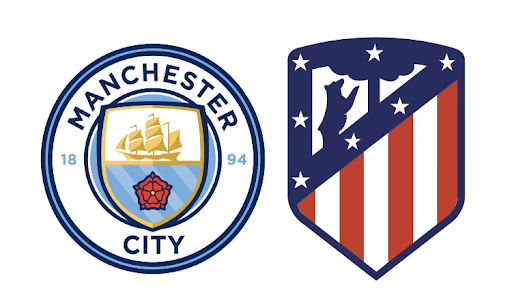 An easy walk for the Citizens, or will the Mattresses come out and stun the favorites?
Manchester City FC will host Atlético Madrid FC in the friendly pre-season match at Seoul World Cup Stadium, South Korea. The fixture will take place on July 30, beginning at 4:30 p.m. IST.

What can we expect this Sunday? Parimatch News will tell you everything you need to know ahead of the upcoming match.
Manchester City News & Current Form:
Once upon a footballing stage, Manchester City's remarkable journey unfolded in the previous season, marking the most successful one in recent years. Guided by the tactical brilliance of Pep Guardiola, they orchestrated a mesmerizing campaign winning the treble, with an especially clinical performance in the English Premier League, claiming the coveted title with an astounding record of 28 wins, 5 draws, and 5 losses. The decisive was the ending, where the champion's grip and experience did the job, the Sky Blues produced a 25-match unbeaten streak since February, which allowed them to surpass Arsenal, which eventually stumbled.
Their play style was a harmonious symphony of attacking flair and strategic acumen, leaving opponents in awe. A versatile and unpredictable mechanism, practically perfected, which demolishes its opponents. With long and protracted multi-pass sieges, changing schemes and roles in the course of the match, unexpected passes cutting through the lines, effective standard set-pieces brought to automaticity, personal glimpses of genius and skill from the players precision down the flanks they orchestrated mesmerizing attacks which is evident when we are looking at numbers: 2.5 goals per game, an impressive average possession of 63.6% in every game, 575 passes per match, emphasizing their possession-based style, 72% win rate.
In defense, they were confident in interceptions, smart and coordinated in both pressing and counter-pressing, and played with a remarkably high defensive line. Over the course of 61 matches in the 2022/23 season, Manchester City displayed a formidable defensive performance, registering an average of approximately 2.2 blocks, 13.3 successful tackles, and 43.8 duels won per match. These statistics highlight their defensive strength and tenacity as a collective unit, contributing to their impressive total of 27 clean sheets throughout the season. The goalkeeper became a field player in his own right, offering himself as an instrumental part of this third of the field.
Key to their success was of course an acquisition of the already outstanding and prolific shining star – Erling Haaland. The team was already extremely dangerous and unstoppable with a selection of extremely skilful and well-matched players, but the Norwegian striker seemed to become the final piece of Pep Guardiola's puzzle, allowing him to win the UEFA Champions League finally. A record-breaking sensation in front of the goal, netted an incredible 52 times while also providing 9 assists in just 53 appearances (all competitions) during the 2022/2023 season. And come to think of it, this is only his first season in England!
Regarding transfers, the club's focus is on striking a delicate balance. While the squad is deemed complete, the management aims to maximize returns by selling players who have reached their peak and simultaneously bolstering the team with promising talents. A notable addition to the squad is Mateo Kovacic, the skilled midfielder from Chelsea FC, whose arrival is anticipated to bring depth and versatility to the center of the pitch. The excitement mounts with the impending announcement of record-fee Josco Gvardiol's arrival from RB Leipzig, a young talent whose defensive prowess and composure are expected to fortify the team's backline for years to come.
However, as they bring in new faces, the Citizens are also mindful of letting go of certain players. Captain Ilkay Gundogan's departure for Barcelona FC marked a significant transition, and recently, Riyad Mahrez embarked on a new journey to Saudi Arabia for a substantial fee of 30 million euros. Additionally, the club secured 5 million euros from the sale of Yangel Herrera.
The club is witnessing a flurry of transfer activity and permutations, including loan deals, all designed to optimize the squad's composition. In conjunction with this, Guardiola has set his sights on introducing fresh talents to the fold. Prospective signings such
Amidst the transfer activity, the club has seen numerous moves and permutations, including loan deals and other arrangements. Guardiola's ambitious plans involve nurturing young talents such as Rico Lewis (18, RB, England, €20.00m), Máximo Perrone (20, DM, Argentina/Spain, €10.00m), Taylor Harwood-Bellis (21, CB, England, €25.00m), and Cole Palmer (21, AM, England, €18.00m). Notably, Harwood-Bellis is likely, the man in charge of Burnley's comeback to Premier League, is likely to reunite with Vincent Kompany while the remaining talents are poised to seize opportunities in the upcoming season, given the vacancies created by recent departures.
"Rico obviously had a taste of it last season and probably thought to himself in his private moments 'I want more of this. That performance today [against Bayern] is proof to everyone that he could be an integral part of the new season."

says ex-Citizen Steve Howey.
Head coach Guardiola is well aware that he has nuggets in his hands that can become stars:
"It's unbelievable – the guys who are in charge and the recruitment. The new generation is coming and they told me it is really good, there are three or four players that are exceptional. We sell a lot, normally with a buyback. To make £80m or £85m just from the Academy is unbelievable. That shows how good the club is working. I am pretty sure that one or some of them maybe will be back here with us. [I'm] really pleased."
As the pre-season tour unfolded, Manchester City continued to shine with victories against Yokohama F Marinos and Bayern Munich.
However, a cloud of concern hung over the squad when Nathan Ake was forced off the field due to an ankle injury sustained during the Bayern Munich clash. On the brighter side, anticipation grew as Kevin De Bruyne, the influential playmaker, recovered from a hamstring injury and was set to make his preseason debut. Guardiola and his staff trod carefully, mindful of the need to protect De Bruyne's long-term fitness.
"The group is ready, no injuries that is good. We are not far away but we are not in our best conditions. We will play the Community Shield not being in our top, top form. This is normal. We rely on the mentality that we have and the personality that we have. We have one week in Manchester to prepare for that final and train better than we can here. It's the same as previous seasons. I am happy to play it, that means we won the Premier League. It's nice. We lost last year, hopefully we can win it."

shared Pep.
Atlético Madrid News & Current Form:
Meanwhile, on the other side of the story, Atlético Madrid scripted their own footballing narrative. Their campaign in LaLiga saw them secure a commendable third-place finish with 23 wins, 8 draws, and 7 losses (1 point from the 2nd-place Real Madrid). Diego Simeone's tactical wizardry shone through as they displayed defensive solidity and devastating counterattacks. With an ability to create scoring opportunities and clinical finishing, they were a formidable force. Yet, Simeone grappled with fine-tuning their approach when defending a lead, an aspect to address in the new season.
Among the standout performers for Atlético Madrid were Antoine Griezmann, the star forward, and Alvaro Morata, the skilled striker. Griezmann's brilliance shone through with 16 goals and a remarkable 19 critical assists in 48 appearances (all competitions), while Morata's contributions included 15 goals and 3 vital assists in 45 games.
As the new season approached, the club underwent transfers to strengthen their ranks. Talking about the most important movements in the team's camp: a familiar face returning to the fold. LaLiga 22/23 top assistant, aforementioned Griezmann, joined the Indians back on a permanent basis. The club secured his services for €20 million which was enough for crisis-ridden FC Barcelona, hoping that his LaLiga experience and goal-scoring prowess would propel them to new heights. Not a bad business, taking into account that 4 years ago the Red-and-Whites sold him for €120.00m.
The defensive department is also a priority for Atlético Madrid. Simeone decided to acquire Caglar Söyüncü, the stalwart CB, who arrived on a free transfer from Leicester City that was relegated to the EFL Championship. His solid defensive skills and versatility were seen as the perfect addition to strengthen the backline.
Adding even more defensive strength, César Azpilicueta, the seasoned RB, joined the club on a free transfer from Chelsea FC. His leadership and EPL's experience are highly valued, and he is expected to bring stability to the defense.
Not only did Atlético Madrid focus on experienced players, but they also had an eye on the future. Santiago Mouriño, a promising 21-year-old defender from Racing Club de Montevideo, signed for €2.70 million. The club's scouts saw immense potential in him, and he was seen as a bright prospect for the seasons to come.
As the arrivals brought excitement, the transfer window also saw some players bid farewell to Atlético Madrid. Matheus Cunha sought a new adventure and moved to Wolverhampton Wanderers for a staggering €50 million. His departure left a void in the attacking department as it is uncertain whether João Félix that flopped on his loan spell in London will resurrect as a first choice.
Renan Lodi, the dynamic Left-Back, found himself heading to Olympique Marseille in France for €13 million, while Geoffrey Kondogbia joined the same club for €8 million.
Alongside permanent departures, a bunch of young talents sought opportunities to develop and gain experience through loan deals.
However, injuries to key players like defender José María Giménez, Marcos Llorente, Reinildo Mandava, Nahuel Molina, Memphis Depay, and Vitolo are presenting challenges that Simeone has to address.
The Indians' rest is quite stretched, having played only 1 match since 4th of June — against the K-League All-Stars. The Koreans defeated Atletico 3-2, with the home side snatching victory in the final minutes. The Spaniards are raw, and at times like this, facing a relentless force like Manchester City, in pre-season or otherwise, can be a daunting prospect. Especially considering that City have already played a number of solid matches in preparation for the all-important Community Shield game already on 6 August against Arsenal.
Manchester City pre-season form guide: W-W
Atlético Madrid pre-season form guide: L
Manchester City vs Atlético Madrid Head-To-Head Record:
| | | |
| --- | --- | --- |
| Manchester City | Draw | Atlético Madrid |
| 1 | 1 | 0 |
5 Apr 2022: Man City 1 – 0 Atletico Madrid (UEFA Champions League);
13 Apr 2022: Atletico Madrid 0 – 0 Man City (UEFA Champions League).
Manchester City vs Atlético Madrid Predicted XI:
Manchester City possible starting lineup (4-3-3): Ederson; Kyle Walker, Manuel Akanji, Rúben Dias, Nathan Aké; John Stones, Mateo Kovacic; Bernardo Silva, Kevin De Bruyne, Jack Grealish; Julian Alvarez.
Atlético Madrid possible starting lineup (5-3-2): Jan Oblak; César Azpilicueta, Stefan Savic, Axel Witsel, Mario Hermoso, Samuel Lino; Rodrigo de Paul, Koke Resurrección, Saúl Ñíguez; Antoine Griezmann, Álvaro Morata.
Statistical preview of the match Manchester City vs Atlético Madrid:
Atlético have never beaten Manchester City before;
Atlético saw a total of more than 2,5 goals scored for 5 consecutive games;
City is going on a 4-match winning streak;
Atlético conceded in each of their last 4 matches;
4 out of 5 last Atlético's matches have seen an exchange of goals.
8 out of 8 City's last matches have seen a total of less than 10,5 corners served.
Don`t miss out 👉: Revealing The Complete 2023/24 Pre-season Schedule Of Europe's Top Clubs: All You Need To Know In One Place
Manchester City vs Atlético Madrid Prediction:
City are brimming with talent and chemistry as they head into their final pre-season friendly. With a good run of form under their belt, Guardiola will be looking to build confidence ahead of the upcoming Community Shield clash with a well-heated Arsenal side who have been heavily reinforced this summer. August is going to be a busy month for the English side, so the approach to the game will be serious – the time for rest is over.
And will Atletico, who have only played one pre-season so far, losing to a low-chemistry Korea Stars team recently, play with a high intensity? Not according to the way Xavi, boss of another Spanish team, talked about the pre-season after the match against Arsenal as he complained that the Gunners were fighting like it was the UCL final. Simeone doesn't expect a high-energy grueling match either, and therefore we're likely to see a scenario and outcome like Man City vs Bayern: the Citizens will take the lead with a couple of chances and keep possession of the ball, trying not to do more than necessary.
Don`t miss out 👉: Durand Cup 2023: All you need to know – Dates, Venues, Teams, and Format
Parimatch News staff prediction:
We say: Manchester City will not lose and the match total of Atlético Madrid will be under 1,5 – Yes.