Manchester City vs Atletico Madrid. Prediction and Preview. Probable Lineups, Team News, Stats and more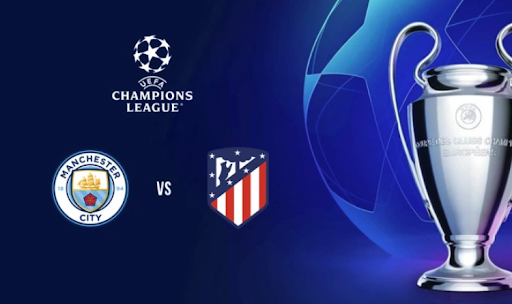 Manchester City will host Atletico Madrid at the Etihad Stadium in the UEFA Champions League quarter-final, first leg. The match will take place on March 05, beginning at 00:30 IST.
Whatever they call the upcoming match in the UEFA Champions League 1/4 final: beautiful versus "ugly" football, the clash of the world's most expensive coaches, the bus versus the siege artillery.
Only one thing is certain, very ambitious clubs will face each other and they will certainly do everything they can to get through. This is especially needed for the Citizens – the UCL trophy is the most coveted item in the team's trophy room at the moment.
Parimatchnews will tell you everything you need to know ahead of the upcoming match.
Manchester City News & Current Form:
Manchester City, as expected, got past Sporting Lisbon in the round of 16 without too much trouble.
Everything was decided in the first leg. Manchester City crushed the Portuguese 5-0 on their own turf. In the return leg, Josep Guardiola planned a energy-saving game and Sporting drew 0-0.
Last Saturday, Man City secured a confident 2-0 win over Burnley after a 0-0 setback against Crystal Palace, which by the way thrashed Arsenal 3-0 in the last round.
The gap to second-placed Liverpool is now just one point. The intrigue in the league is at its maximum.
The best defensive performance by a team that has conceded just 18 times cannot be unnoticed. They score a lot too, 70 goals is the second highest tally in the EPL after Liverpool.
Remarkably, Man City have only conceded more than one goal just once in the last three months. In February, the Citizens suffered an unexpected 2:3 defeat at home to Tottenham. Since then, Guardiola's side have conceded only two goals in all other matches.
The only serious loss for Manchester City in the upcoming match will be Ruben Dias. The Portuguese defender will not play in the near future due to injury.
Atletico Madrid News & Current Form:
Atletico, meanwhile, stopped Manchester United in the Champions League 1/8 final.
Although both matches were as tense and nerve-racking as possible, Madrid were indeed better, both at home and away. The match in Madrid ended in a 1-1 draw, while at Old Trafford Atlético prevailed 1-0.
Diego Simeone described the match at Old Trafford as Atletico's best of the season. It wasn't spectacular at all, but at the same time, the display of his charges was very reliable and disciplined – exactly the kind of football the coach of the Matrasses needs.
Talking about rhe domestic performance, In their last two games, the Red and Whites proved victorious against Rayo Vallecano 1-0 and Alaves 4-1. l. Thus, Simeone's side picked up their sixth successive victory. Something like that happened to them for the first time since 2018.
The Indians have the second best quality of attack in the league (57), although they have conceded the most in the top five (37). Such numbers allow the team to contend for the UCL places in La Liga, but things could change unexpectedly in the finishing stretch of the season.
Manchester City season form guide (all competitions): W-W-D-D-W-W
Atletico Madrid season form guide (all competitions): W-W-W-W-WW-
Manchester City vs Atletico Madrid Head-To-Head Record:
This will be the first competitive meeting between Manchester City and Atletico Madrid.
Manchester City vs Atletico Madrid Predicted XI:
Manchester City Predicted XI (4-3-3): Ederson Moraes; Joao Cancelo, Aymeric Laporte, John Stones, Oleksandr Zinchenko; Bernardo Silva, Rodri, Kevin De Bruyne; Riyad Mahrez, Phil Foden, Raheem Sterling
Atletico Madrid Predicted XI (3-5-2): Jan Oblak; Stefan Savic, Jose Gimenez, Reinildo Mandava; Marcos Llorente, Rodrigo De Paul, Geoffrey Kondogbia, Koke, Renan Lodi; Antoine Griezmann, Joao Felix
Statistical preview of the match Manchester City vs Atletico Madrid:
Atletico Madrid have a winning streak of four away matches.
Manchester City are unbeaten in their last 6 games
Atletico Madrid have scored at least once in their last 7 games.
Manchester City have scored in 19 of their last 20 Champions League games at the Etihad.
Manchester City score an average of 2.8 goals when playing at home, while Atletico Madrid score 1.6 goals when playing away.
What has been said before the match:
Pep Guardiola was not short on words and discussed his future opponent's style before the match:
"There is a misconception about the way he (Diego Simeone) plays. It's more offensive than people believe. He doesn't want to take a risk in the build-up but they are very good in the final third. They are so competitive. It depends on the movement of the game and they know how to play at the exact moment. The moment of the game, winning, losing, last minute, early minutes, beginning of the start of second half – in these situations, they are very good. They want to avoid risk in neutral areas. They are aggressive and when they win the ball, they play. Maybe I am wrong but what I have seen, they don't close up from the back. Maybe at times, but not at the beginning. They come for you. They don't close up. If they can, they will press."
"And when you look at the quality of the players, they can do it. They will press and then in other moments switch to different formations. They are a very rich team tactically. What can we do to annoy them? That's what we will do tomorrow and next week."

the Spaniard hints that he has something interesting for the clash.
"I won't talk one second about these stupid debates. Everyone tries to win the games, if they win, they will be right, if we win, we are right. There are lots of styles in this game, mainly based on the quality of the players."

said the coach about journalists predicting a confrontation between beautiful and "ugly" football.
"What is playing ugly? My team won in Old Trafford 1-0 and Bernardo Silva spent five minutes in the corner. That is not ugly, it's defending the position. I never judge the opponents, what they do."

Pep added.
"The team is looking forward to it, up for it with ambition it's an important game, a really difficult, complicated opponent who have had great years. They'll make it really difficult but we have clear ideas and tomorrow we'll have a great game I'm sure." 
"We're always used to see knockout games and play them as  long form game. Within that you do what you need in each game. tomorrow we have the first game against a really tough opponent to play on the counter and press high, build from the back, put balls into the box and flood the box with players. Tomorrow we will compete against them."
"We all have pressure, but I think it is a matter of responsibility. I have no doubt that City have extraordinary players, maybe they have better players than us, but it's just two games. City and Bayern might have a better chance [of going all the way], but last season Chelsea were the winners."

he told if Man City's status as favourites puts pressure on them.
Don`t miss out 👉: Diego Simeone appears to be the highest-paid manager in Europe: revealing the latest ranking of salaries in the top leagues
Manchester City vs Atletico Madrid Prediction:
Manchester City produce excellent results thanks to immense resources: they top the English league table and are one of the main contenders for the Champions League gold medals.
Pep Guardiola's side rarely experience setbacks – it is always a huge surprise. Often they score a lot and concede little. The same cannot be said for Atletico, who barely beat Manchester United and are not looking like themselves this season. Their defensive strength is not at all pleasing, especially in games against attacking sides like Barcelona or City.
It will be a meeting of two completely opposite football styles – Man City attacking against Atlético, seeking maximum defensive discipline. The scenario for the upcoming match is not difficult to predict. As an away side, Atletico will try to concede as little as possible, but they will be extremely clinical on the counterattack, catching the Citizens on the errors.
Parimatch News staff prediction:
We say: both teams to score – Yes.