Manchester City vs Arsenal. Prediction and Preview. Probable Lineups, Team News, Stats and more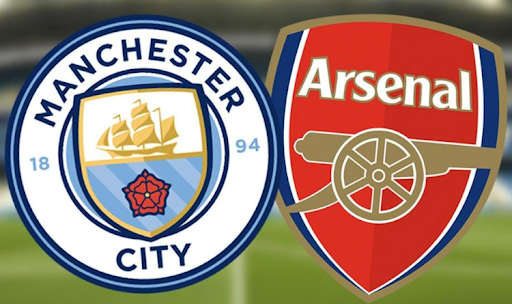 Pep and Arteta are set to unleash their ultimate strats in the title-deciding six-pointer. Will Arsenal be able to save their leadership in the race?
Manchester City FC will host Arsenal FC in the English Premier League 33rd-tour match at Etihad Stadium. The fixture will take place on Thursday, April 27, beginning at 00:30 IST.

What can we expect this Thursday night? Parimatch News will tell you everything you need to know ahead of the upcoming match.
Manchester City News & Current Form:
The English Premier League table leaders will meet on Thursday. The Citizens are 5 points behind, but they have 2 matches to spare, so the upcoming encounter is rightly regarded as a championship game. If Manchester City win those 2 matches, they will beat Arsenal.
Should the Gunners win at the Etihad, questions of the championship will be all but eliminated. Even with a draw, the Londoners still have a good chance of the title, but a defeat would make life very difficult for Mikel Arteta's team.
The team from Manchester City had a very busy month. In April, Josep Guardiola's team faced Liverpool and FC Bayern Munich. The Merseysiders were beaten 4 – 1 in the EPL. The club knocked Bayern out of the UEFA Champions League with a 4 – 1 aggregate score, securing a ticket to the semi-finals of the tournament, where they will meet Real Madrid CF, the club that knocked out the English club at a similar stage last year.
In addition, there were strong performances in the top division against Southampton FC (4 – 1) and Leicester City FC (3 – 1).
Furthermore, the Mancunians qualified for the Emirates FA Cup final after thumping Sheffield United FC 3 – 0, and will now take on fellow countrymen Manchester United FC in the deciding game of the tournament. Interestingly, it was not top scorer Erling Haaland but Riyad Mahrez who notched up the hat-trick for the winners. It is not the first time the Algerian has taken the lead when the Norwegian's game is not going well.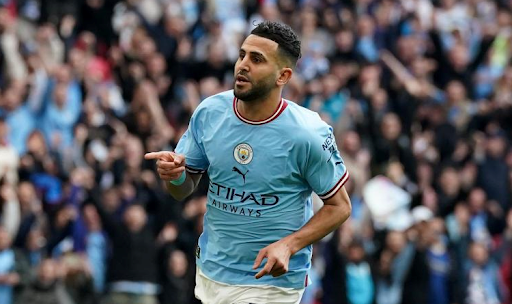 The team is in second place but are potential leaders. They suffered their last defeat in the beginning of February, having won 11 of their last 12 official matches. And they have also won their last six home fixtures by a margin of at least two goals, with only two of those coming by dry runs.
The EPL meeting that took place in London in February between these teams ended in a confident 3 – 1 win for Manchester City. Guardiola is still a highly uncomfortable opponent for Arteta, who has only managed to beat his teacher once in eight attempts.
Benjamin Mendy and Nathan Ake, who has a hamstring injury, cannot play today.
Don`t miss out 👉: Pakistan vs New Zealand 1st ODI: Preview and Prediction
Arsenal News & Current Form:
The team is battling for the title. Arsenal are currently in first place, five points ahead of City, but they have played two more games, so they need to win to avoid losing the lead.
Mikel Arteta's side have not looked as confident in recent matches. In their last three games, the Gunners have lost six points to three consecutive draws and each game has turned into a real drama.
In games against Liverpool FC (2 – 2) and West Ham United FC (2 – 2), the Londoners led 2 – 0 at half-time, but both times they conceded victories due to failed second halves. The home game against Southampton (3 – 3) did not promise trouble, but it began in the very first minute when an error by goalkeeper Aaron Ramsdale allowed the visitors to open the scoring.
Mikel Arteta's main problem is the lack of squad depth. Even an injury to one or two key players causes big problems. Central defender William Saliba, without whom the Gunners have been unable to keep the goal dry for five meetings, is now on the sideline.
Arteta claims he did not see any uncertainty when they scored twice after 85 minutes and drew with Southampton. Nevertheless, a loss today would likely deny them any chance of the title, even despite City's busy schedule for the rest of the season. The team has 23 wins and six draws on their books, which equates to 75 points and first position.
Granit Xhaka, Takehiro Tomiyasu, Saliba and Mohamed Elneny, who is bruised, will not be available for this duel.
Manchester City form guide: W-W-W-W-D-W
Arsenal form guide: L-W-W-D-D-D
Manchester City vs Arsenal Head-To-Head Record:
| | | |
| --- | --- | --- |
| Manchester City | Draw | Arsenal |
| 64 | 45 | 98 |
June 17, 2020: Manchester City 3 – 0 Arsenal (Premier League);
July 18, 2020: Arsenal 2 – 0 Manchester City (FA Cup);
October 17, 2020: Manchester City 1 – 0 Arsenal (Premier League);
December 22, 2020: Arsenal 1 – 4 Manchester City (League Cup);
February 21, 2021: Arsenal 0 – 1 Manchester City (Premier League);
August 28, 2021: Manchester City 5 – 0 Arsenal (Premier League);
January 1, 2022: Arsenal 1 – 2 Manchester City (Premier League);
January 27, 2023: Manchester City 1 – 0 Arsenal (FA Cup);
February 15, 2023: Arsenal 1 – 3 Manchester City (Premier League).
Manchester City vs Arsenal Predicted XI:
Manchester City possible starting lineup (3-2-4-1): Ederson; Akanji, Dias, Laporte; Stones, Rodri; Mahrez, Gundogan, De Bruyne, Grealish; Haaland.
Arsenal possible starting lineup (4-3-3): Ramsdale; White, Holding, Gabriel, Zinchenko; Xhaka, Partey; Saka, Odegaard, Martinelli; Jesus.
Statistical preview of the match Manchester City vs Arsenal:
City's First XI average age is 28.3 yrs.
Arsenal's First XI average age is 25.9 yrs.
Guardiola's side have an impressive attacking record, scoring 78 goals in 30 outings – an average of 2.6 goals per 90 minutes.
Arsenal are also very productive, with 77 goals in 32 games (2.4 goals per 90 minutes on average).
Manchester City are victorious in their last 7 head-to-head games against Arsenal.
Arsenal have drawn in their last 3 matches.
Manchester City are unbeaten in their last 16 games.
Manchester City are conceding an average of 0.60 goals per game in their last 5 games.
Manchester City are scoring an average of 2.80 goals per game in their last 5 games.
Arsenal conceded an average of 1.80 goals per game in their last 5 games.
Arsenal are scoring an average of 3.00 goals per game in their last 5 games.
City's top scorers: Erling Haaland (48+6), Riyad Mahrez (15+8), Julian Alvarez (14+4), Phil Foden (13+5).
Arsenal's top scorers: Gabriel Martinelli (15+6), Bukayo Saka (14+11), Martin Odegaard (12+7), Gabriel Jesus (9+6).
What has been said before the match:
Pep Guardiola about the importance of the upcoming game:
"It's an important game, we can get points and our biggest opponent cannot. But we have to focus on what we have to do."
"After the first round of the Premier League, with what Arsenal have done, it's difficult to think we are here at that moment. So it's a really, really important game because we can get points and our biggest opponent this season cannot."
"It's really important, not decisive because there's still many tough games for both sides. We have more games to play but we can't deny how important it is."
"We've played two times this season and in the FA Cup and there (away at Arsenal in the league) they were really tight games and really difficult. Mikel has brought a new dimension. They are huge competitors in all senses, so aggressive. They went to Anfield a few weeks ago against a team who maybe the second balls, long balls, Arsenal were better."
"In terms of winning duels they were better, especially that part of the game. They controlled all aspects and we felt it, I don't say anything new."
The Gunners' boss Mikel Arteta about the way to being a champion and opponents:
"Yeah, it's going to be a tough night and challenge. Yes, but the opportunity is incredible for us. We knew from the beginning, if you want to win the Premier League, you have to go to Spurs and you have to beat them.
"You have to go to Chelsea FC and you have to beat them. You have to go away from home and you have to beat them. This is what we've been doing. That's why we are here. Now we have to go to City and we have to beat them. If you want to be champions, you have to win those matches. It's as simple as that."
"Obviously, we have worked on their threat as well as we have worked on their weaknesses and we know where they are. The issue with City is that they start with the goalkeeper – they are a threat when the ball is with him. You have to control every single player. They can do so many things that you have to be able to adapt to, so you have to focus on certain principles to try and play the game how you want."
"We have to focus a lot on ourselves. But we still need to understand what they can do. We have to be prepared for those changes, which is a lot because of what they can do in the beginning, they can do that in 20 minutes, at half-time, and in the last 20 minutes."
Manchester City vs Arsenal Prediction:
Man City approach the pivotal game of the season in superb form: Guardiola's side remain unbeaten in the EPL since February (nine games) and are now on a six-game winning streak. Five of those victories have been by a margin of at least two goals, and the club have 18 such victories in 30 league games. Also, the Citizens have a serious advantage in the head-to-head meetings: they have overcome Arsenal in seven games in a row, three of them by a margin of at least two goals. In the first leg, they got a 3-1 win over the Gunners.
The Londoners, by contrast, have lost their momentum, failing to win in their last three league games, twice against underdogs who are fighting to retain their place in the English elite.
Perhaps no one can match City's power right now. The tight schedule at the end of the season may yet play against them, but that will be a little later – and at the moment, with the defence visibly nervous as the title race comes to a close, Arsenal certainly do not look capable of holding off Haaland and Co. The EPL leader is unlikely to be able to bring home all three points.
Don`t miss out 👉: Pakistan fails to capitalize on the early lead catapulting to level series 2-2: Player ratings for the hosts
Parimatch News staff prediction:
We say: Manchester City will not lose and the match total will be over 2.5 – Yes.