Manchester City defender Benjamin Mendy accused of two more rape cases – now the number has risen to six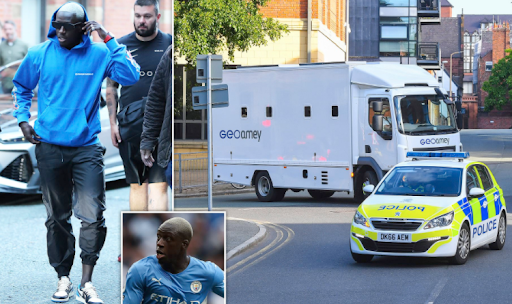 Benjamin Mendy
Manchester City defender Benjamin Mendy has been charged with two more counts of rape, reports the Crown Prosecution Service.
This brings the total number of episodes to six. It was in August that the Frenchman was indicted in connection with four episodes of rape and one episode of sexually motivated violence.
The accusations have been made by four women over the age of 16. They allege they were assaulted by the footballer between October 2020 and August 2021. Along with Mendy, 40-year-old Louis Saa Matturi is also facing charges for the same offences.
In October, the court denied the 27-year-old defender bail for the third time. He is being held at HMP Altcourse prison in Liverpool and will remain in custody until at least 24 January, 2022.
City suspended Mendy in August after being charged by police, pending an investigation. He last played for the club this summer, on 15 August, when they lost 1-0 to Tottenham Hotspur.
Unfortunately, news, where football and violence are confused, comes to mind in many ways.
In July, police arrested Everton`s Gylfi Sigurdsson on suspicion of pedophilia, he too was suspended by the club.
Don`t miss out 💥: Scandal: An English Premier League footballer has been arrested on suspicion of alleged child sex offences
Another story happened, allegedly, with Brighton player Yves Bissouma.

Don`t miss out 💥: English Premier League star detained on suspicion of sexual assault
The France international has played for last season's Premier League champions Manchester City since 2017, when he joined from Monaco for a reported £52m. Mendy has won the Premier League three times and the English League Cup twice.