Man City cements top spot with an 8 points lead as Chelsea and Liverpool lose ground in the title race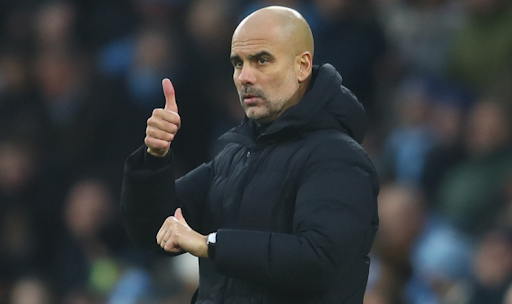 The English Premier League is in full swing as a number of tours are played out in literally 10 days while the coronavirus runs rampant. Games being cancelled, players incredibly exhausted – and it is under these conditions that the fate of the title in the 2021/2022 season seems to be decided.
Numerous fixtures were played during the month of December, and the results were at times very surprising. Thus, the table has changed a lot – no one expected Manchester City to have such a gap from second place by the New Year, and this while Arsenal have confidently entered the top 4 and are now breathing down Liverpool's neck.

Brentford hosted Manchester City at home to Brentford Community Stadium yesterday and the encounter ended 1-0 in favour of the visitors.
It turned out to be an easy walk for the Citizens: as early as the 16th minute, Manchester City midfielder Phil Foden opened the scoring after a Kevin De Bruyne pass.
In general, the game was under total control of the visitors, 710 passes against 217, 77% of the time the Sky Blues were in possession of the ball. Towards the end of the game, Manchester City defender Aymeric Laporte sent a second goal for the hosts, but the goal was cancelled out after a VAR review. Lads of Thomas Frank in turn failed to pose any serious threat, scoring just 0.30 xG in the whole match.
This outcome gave Pep Guardiola's side a 'carte blanche' to chase the Premier League title, as the nearest pursuers are now experiencing heavy staffing losses due to a tight schedule and the coronavirus outbreak.
All this has had an impact on poor results, which have led to the loss of valuable points in matches against fairly average teams.

Reporters immediately began to praise the Spanish coach, foreshadowing an easy season denouement for his club to which he replied that you can't be sure of anything with such a high level of competition in the championship:
"There are 54 points to play for. All of you, thank you for your nice words because we win but I am not going to believe any words you say about it is already done or expected because Chelsea and Liverpool are more than exceptional. One is Сhampions of Europe and the other has been our big rivals over the years. The distance is not because they drop points but because we win 10 games in a row."
Manchester City lead the Premiership with 50 points from 20 games. Chelsea are second with 42 points while Liverpool are third with 41 points and one game in head.
On the 1st of January Manchester City will face Arsenal on the road.
"We play on January 1 against, maybe, right now one of the best teams on top form right now, Arsenal. Maybe we get them in their best moment in the last four, five or six years – I'm sure everyone will agree with me."

Guardiola praised the team of his former assistant Mikel Arteta, anticipating a tough game.
The table shows the obvious top three who will be vying for the title between them – the Goal Difference particularly marks this out. Let's see how the other two challengers handle the race as of now..
Chelsea seems to be in big trouble: they have lost 6 points in December alone, having drawn 3 times out of 5 matches.
Yesterday, they once again unexpectedly let the win slip away in the final minutes, with former Arsenal player Danny Welbeck netting in added time.
In the autumn it seemed that Chelsea had the best chance of lifting the trophy, but now the head coach says he no longer believes in it:
"How should we be in it? We have seven Covid cases. We have five or six players out for six or more weeks. How should we compete in a title race? Everyone else who has a full squad, everybody in training has the full power to come through this league. We would be stupid to think we can do it out of Covid and injuries. Just play and everybody would be stupid to do it without 23 fit players."
After the meeting with Brighton, Chelsea have a total of 6 players unavailable, including Andreas Christensen and Reece James, who were injured in that match.
Asked whether the Premier League's integrity had been undermined as a result of the differing Covid-19 situations of each team, Thomas Tuchel continued:
"This is the reality, this is where we are and we have to adapt to the demands of the situation which you are in. I competed very hard for the win at Brighton at home. I don't know what I can expect from my players in terms of physicality, intensity or minutes. Nobody knows any more because we have never done something like this. We play trial and error and see what we can do."
As for Liverpool – they too are experiencing a certain crisis, and it seems to have just begun. In addition to the 7 unavailable players at the moment, 3 important 'cogs of hers' will soon depart for the AFCON tournament.
Don`t miss out 💥: Shearer on Salah and Mane in Africa Cup: 'It could cost Liverpool the league title'
Recent matches for the Merseysiders have been rather depressing, with a controversial draw against Tottenham 2-2 and a recent 0-1 loss to Leicester.
After the match, Jurgen Klopp was asked how he assessed the danger of their main title rival pulling ahead with possibly 12 point lead after next tour:
"Yeah, Chelsea and us play against each other so we cannot both have the points obviously. I know, sorry for that. But it was not our plan tonight to give City the chance to run away or whatever. But if we play like tonight we don't have to think about catching up with City. But if we play our football in games we have to see how often, how many points we can get and we will see what that means. How I said, I don't have a proper explanation for tonight but finding this explanation is my main concern and not in this moment the gap with Manchester City."
Just as the German said, Liverpool and Chelsea face a rather important match against each other on January 2. The situation will be even worse for one of the teams. Do not miss our preview for this big encounter.
Don`t miss out 💥: EPL Digest – Matchweek 19: bringing you the results and details of all Boxing Day matches