Mainz 05 vs Schalke 04. Prediction and Preview. Probable Lineups, Team News, Stats and more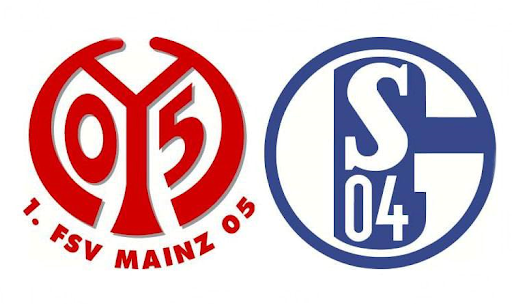 Mainz have their eyes on the place in the Eurocup zone. Can Thomas Reis and Co, who are on the brink of relegation, make a dent in their opponent's position to get higher?
FSV Mainz 05 will host FC Schalke 04 in the Bundesliga 31st-tour match at Mewa Arena. The fixture will take place on Saturday, May 6, beginning at 00:00 IST.

What can we expect this Saturday night? Parimatch News will tell you everything you need to know ahead of the upcoming match.
Mainz News & Current Form:
A sad event for Mainz happened in the last round. Bo Svensson's side lost for the first time in the last 11 rounds. The offender was VfL Wolfsburg, who won confidently 3 – 0. By the 28th minute, the Mainz side had already conceded all three goals. This fiasco forced the side to drop from seventh to eighth position in the rankings, and now they are three points behind the desired top six.
Lately, Mainz have been looking more than good. Many people attribute the unsuccessful performance in the last round to banal fatigue, which will allegedly be over by this game. Good for the club, if it's really true, because otherwise it would be impossible to get into the Eurocup zone.
The team has been excellent in the second half of the season, as evidenced by its 5th place in terms of obtained points in the last 15 rounds. However, Bo Svensson's team lacks stability. In the last 5 rounds they sensationally beat RB Leipzig (3 – 0) and FC Bayern Munich (3 – 1), but were defeated in the last match. The club's main scourge is not their most potent attack. In 30 games, the players have scored a total of 49 goals.
The upcoming opponents are significantly weaker, so the club's management and fans will be satisfied with nothing but another win. Given the number of injuries at Schalke, the visitors' pressing will begin from the opening minutes, and that could well translate into more than one, and not even two, goals.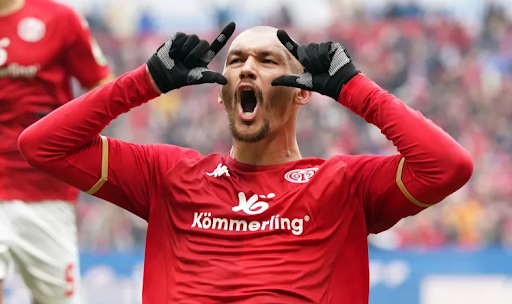 It is worth noting the markedly increased attacking potential following the signing of Ludovic Ajorque (6+2) from RC Strasbourg Alsace. He has contributed eight goals in 14 games, making his arrival the best Bundesliga winter transfer of the season.
Since the end of January, the hosts have played eight games at home and scored four or more goals in six of them. Such a performance shows that Svensen's men are unforgiving and play attacking and entertaining football.
Don`t miss out 👉: Top 5 Attackers of the 2023 Super Cup
Schalke News & Current Form:
Thomas Reis's team, for their part, continue to struggle for survival, although the second half of April was one of the best for Schalke this season. Players beat Hertha BSC 5 – 2 in the middle of April, then suffered a heavy defeat at the hands of SC Freiburg 0 – 4, before beating SV Werder Bremen 2 – 1.
Schalke played the leading position for most of the match, but it was largely due to Werder's quick goal – the visitors opened the scoring as early as the 18th minute. Then the Miners tried to get back into the game for a long time, but Schalke got their luck only at the end of the match. The team from Gelsenkirchen managed to get back into the game only on 81 minutes following the cross of Sebastian Polter by Sepp van den Berg. Thomas Reis's side ran in for the win, with Schalke finally edging their opponents on 90+2 minutes.
Wins in two of the last three rounds allowed the club to leave last place in the standings and sit in the penultimate position. The Blues are just one point adrift of 15th place, which enables them to retain their place in the Bundesliga. In 30 games, Schalke have only won six games. This, along with VfB Stuttgart, is the second-worst record in the current league.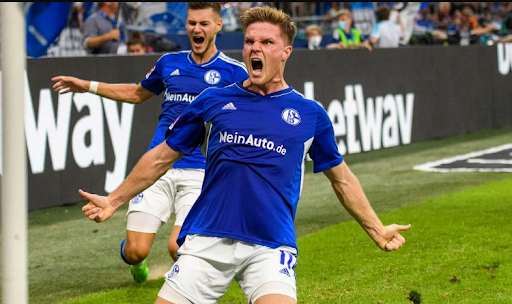 In the first round, Schalke beat Mainz at home (1 – 0), and before that, there were three draws. It will be interesting to see whether the visitors will be able to extend their unbeaten streak against such a serious rival. The visitors will outclass their opponents in this game, as they need to keep their place in the German top division for the next season.
However, building on the success will be problematic. The team's main vulnerability is its defence. Not a single game in the last 5 has seen a repeat of the bunch of defenders, even the center-backs. But the worst-performing goalkeeper is Alexander Schwolow, who is penultimate in terms of preventing goals.
Another problem the team has is the number of injuries. Due to injuries, Justin Heekeren, Soichiro Kozuki, Éder Balanta, Cédric Brunner, Ralf Fährmann, Tim Skarke will not be able to help their team in the match.
Mainz form guide: D-W-D-D-W-L
Schalke form guide: D-L-L-W-L-W
Mainz 05 vs Schalke 04 Head-To-Head Record:
February 23, 2019: Mainz 3 – 0 Schalke (Bundesliga);
September 20, 2019: Schalke 2 – 1 Mainz (Bundesliga);
February 16, 2020: Mainz 0 – 0 Schalke (Bundesliga);
November 7, 2020: Mainz 2 – 2 Schalke (Bundesliga);
March 5, 2021: Schalke 0 – 0 Mainz (Bundesliga);
November 9, 2022: Schalke 1 – 0 Mainz (Bundesliga).
Mainz 05 vs Schalke 04 Predicted XI:
Mainz possible starting lineup (3-4-2-1): Zentner; Hanche-Olsen, Bell, Fernandes; Da Costa, Barreiro Martins, Kohr, Caci; Onisiwo, Ajorque, Lee Jae-sung.
Schalke possible starting lineup (4-2-3-1): Schwolow; Matriciani, Yoshida, Kaminski, Uronen; Kral, Krauss, Drexler; Karaman, Terodde, Bulter.
Statistical preview of the match Mainz 05 vs Schalke 04:
Mainz's First XI average age is 28.5 yrs.
Schalke's First XI average age is 28.6 yrs.
Schalke are unbeaten in their last 5 games against this opponent.
Mainz are unbeaten in 10 of their last 12 games.
Mainz have scored an average of 1.80 goals per game in their last 5 games.
Mainz have conceded an average of 1.40 goals per game in their last 5 games.
Schalke have scored an average of 1.40 goals per game in their last 5 games.
Schalke have conceded an average of 2.40 goals per game in their last 5 games.
Mainz have won one round out of the previous four.
Schalke have won in two out of the last three rounds.
Schalke won the first leg 1 – 0.
Top scorers of Mainz – Karim Onisiwo (9+2), Marcus Ingvartsen (9+0), Lee Jaesung (7+3).
Top scorers of Schalke – Marius Bulter (9+1), Dominick Drexler (4+3), Simon Terodde (4+0).
What has been said before the match:
Boss of Mainz Bo Svensson ahead of Bundesliga game:
"We didn't bring the performance that we wanted to onto the pitch on Sunday."
"We have been much more solid since we played Schalke earlier in the season, and we had more ups and downs in the first half of the season. Nevertheless, it will be a tough task tomorrow."
"Schalke still have four games in which everything is at stake for them, so they will play like that is the case."
"For me, it's first and foremost about putting a good performance out there on the pitch. We have to do that four more times and then we'll see where we end up."
Thomas Reis, coach of Schalke, about a fight for staying in the top division:
"I'm pleased that I have more decisions to make that can help the team now. It makes me confident that we can get the win in Mainz. The team is determined to do better than they have done on their travels recently. Coming from behind to win against Bremen has given us a real boost."
"We managed to come from behind to win a game for the first time last time out. This was an important step and has given us some additional strength. Now we want to improve our away form and win in Mainz."
Mainz 05 vs Schalke 04 Prediction:
The visitors occupy the penultimate spot in the table and continue to fight for survival in the top division of German football. The hosts are eighth – just three points away from the closest spot that grants quals to the European competitions. Both teams are motivated in tournament terms, but class and home-field factor are speaking in favour of the Carnival boys. What a contrast: first, the 05ers thrashed Bayern 3-1, then lost 3-0 in 28 minutes to Wolfsburg (last round). And it's all about the fact that Bo Svensson's squad is predominantly a home team. And it should be taken into account that before the defeat to Wolves, they had a ten-match unbeaten streak.
Schalke, on the other hand, have been mixing successes with defeat. They also have poor performance on the road – third at the bottom of the league in this regard which is just one win and eight defeats in their 14 encounters. The Pitmen's squad is one of the weakest in the Bundesliga, so it is difficult for them to compete with the top sides. But the effort is immense – they could wring one point out of this contest, so we'll reinsure a draw in our assumptions.
Now, let's talk about the expected game pattern and scenario.
It's logical to assume that the hosts will be able to find the back of the opponent's net at least once. They have scored in nine successive home league games, while Mainz have also produced more than one goal in five of their last seven such encounters. This is all while Schalke concede an average of 1.64 goals when playing away.
In addition, Schalke have a problem with positional attacks, so the team operates in a primitive style, using crosses, crosses and flanks. It doesn't bring much of a result, however, they have plenty of corner kicks, just look: 11 against Werder, 5 against Freiburg, 7 against Hertha, 8 against Hoffenheim, 7 against Bayer, 6 against Augsburg. So a minimum of 4 is expected here as well.
Don`t miss out 👉: Top 5 Midfielders of the 2023 Super Cup
Parimatch News staff prediction:
We say: Mainz 05 will not lose; Mainz 05 individual match total will be over 0.5 and Schalke 04 will have over 3.5 corners during the match – Yes.