Liverpool thrashed Spurs at Tottenham Hotspur Stadium and broke the 'goalless curse'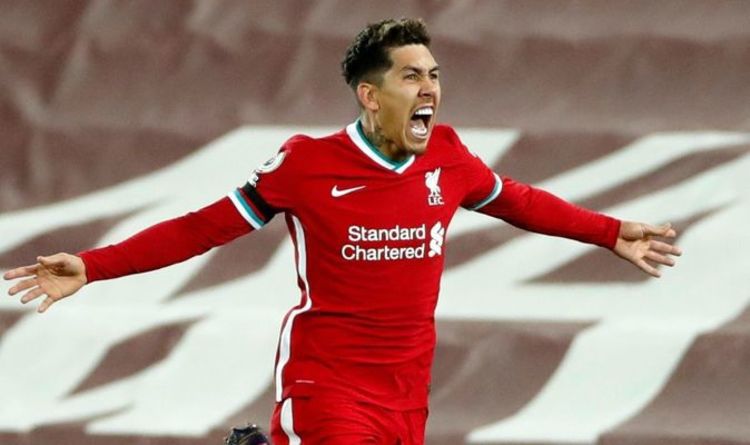 Roberto Firmino, the scorer of the opening goal
In London, at the Tottenham Hotspur Stadium, the central match of the 20th round of the English Premier League was held. Spurs hosted Liverpool side, the principal match of the top clubs promised to be interesting, the teams scored 4 goals.
The first goal was scored right at the end of the first half after the crucial mistake of Eric Dier.
Roberto Firmino brilliantly finished, it was Liverpool's first goal in the Premier League since December (Mane vs West Brom), ending the Reds' run of 482 minutes and 93 shots without scoring in the competition.
At the beginning of the second half, Liverpool started very briskly and managed to score another goal after a terrible play of the opponent in the defense. The Reds' defender Trent Alexander-Arnold scored after Lloris saved the first shot, 2-0.
After their second goal, the Reds tried to calm down and take it easy, but they were punished by Højberg immediately. In the 49th minute, the Dane scored a crazy longshot. In fact, it was the first and only moment at Liverpool's goal, which, of course, cannot be credited to Tottenham.
Further, this was followed by a goal canceled due to the hand of Bobby Firmino after VAR, it was the right decision because Bobby intentionally helped himself with the hand as we clearly saw on replay.
Still, after several attacks, Mane finally had the opportunity to score after a mistake made again by the goalkeeper and defenders. As a result, the match ended with a score of 3-1.
Watch the highlights here:
Liverpool had a very good match, it was a very important win for the German and for the whole team to return confidence. Jose again showed that without Kane, Tottenham have disastrous problems with the positional attack, the team accumulated only 0.13 xG during the match, so if the opponent is ready for counterattacks, plan B is extremely difficult to prepare for Mourinho`s side.
Jurgen Klopp's lads gained 34 points in 19 matches and currently occupies 5th place in the English Premier League table. Tottenham (33) takes 6th place with one game in hand.
According to one statistic agency, José Mourinho has lost six of his 23 home league games in charge of Tottenham Hotspur, more than he has at any of his previous clubs.
José Mourinho has lost his last three league meetings with Liverpool, his longest losing run against an opponent in his top-flight managerial league career
With five goals and 16 assists, Trent Alexander-Arnold has been involved in more goals than any other Premier League defender since the start of last season.